« Mexican Pirates Shoot US Man on Jet Ski in the Back of the Head In US Waters | Main | Mark Levin and Greta Van Susteren The Good Lawyers vs. Gloria Allred The Despicable Lawyer »
October 02, 2010
LTC Allen West in Support of Israel
At an event commemorating the first full year of weekly rallies in support of Israel held at Broward Boulevard and Northeast Third Avenue in Fort Lauderdale Florida Congressional candidate Allen West details his reasons to support Israel.

"If you want to free Palestine then you give it back to the people who had it in the first place, the Jewish people."
"It is not time for appeasement, it is not time for negotiation, it is not time for compromise. Every time we give them land they want more." - West.
.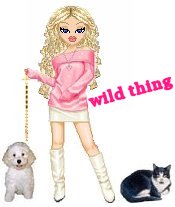 Wild Thing's comment........
Another great speech by Florida 22nd district candidate Lt Col Allen West, this time in support of Israel. If you live in his district you're very lucky; make sure you get out and vote for him in November.
A great man Lt. Col. Allen West. America's finest.
I cannot wait for Col. West to unseat that insufferable leftist Ron Klein.

.....Thank you BobF, for sending this to me.

BobF
SMSgt, USAF
1973 - 1999

Posted by Wild Thing at October 2, 2010 06:47 AM
---
Comments
Col West has a great knowledge of history. He is a man of strong intellect, articulation and morals. I am sure hoping he gets elected.
Posted by: TomR,armed in Texas at October 2, 2010 12:32 PM
---
Tom well said, I agree so much, he will make a great person to represent we the people that love America.
Posted by: Wild Thing at October 3, 2010 12:44 AM
---