« Barack Hussein Obama.......The Socialist | Main | Marco Rubio: "I've Never Had A Heckler In The Debate" »
October 25, 2010
Jimmy Carter Again: Divide Jerusalem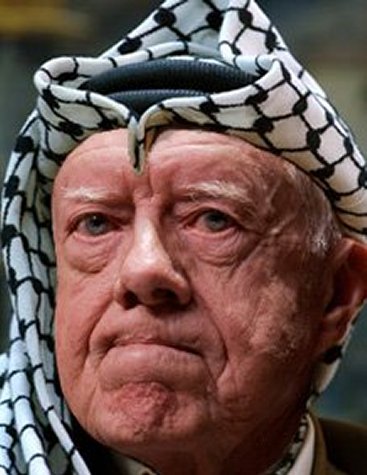 After meeting with anti-American, anti-Israel, anti-Freedom leadership of Hamas, Jimmy Carter, Mary Robinson, and other Elders proceeded to Jerusalem to protest Israel's supposed occupation.
Robinson defending meeting with Hamas with words that leave no doubt she should have met with Hitler, Stalin, and Mao. People who do not have any moral compass do not make moral decisions. Of course their naivety often leads to the deaths of innocents.
One can be sure that Carter and Robinson did not ask Hamas why they oppress their people by denying them basic human rights. Nor did they demand that Hamas stop calling for the destruction of the State of Israel.
These fools will continue to do their best to legitimize a barbaric terrorist organization at the expense of a free and democratic society: Israel.
Meanwhile in Doha, in response to an anti-Jewish rant by a Palestinian cleric, World Jewish Congress Vice President Rabbi Marc Schneier said:
"Jerusalem represents Jewish hopes and dreams. For millennia, we have prayed toward Jerusalem. We pray at the Western Wall, we mourn the destruction of our Temple 2,000 years ago, and we tell each other 'Next year in Jerusalem'. Jerusalem has always been the capital of the Jewish state, ancient or modern. It is therefore an insult to all of us to accuse us of illegally occupying the city.

"At the same time, we respect that Jerusalem is a holy place for Christians and Muslims as well. We know that the status of Jerusalem is at the forefront of peace talks, but denying the other side's right to be there is wrong and counter-productive," the rabbi added.
While we oppose Jerusalem being on the negotiating table we applaud Rabbi Schneier for his defense of Jerusalem.
.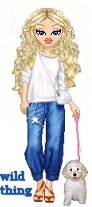 Wild Thing's comment........
Carter needs to stay in the middle east that is where his loyalty lies and not with the Jews but with the Hamas and the PLO. Or he can just go directly to hell, I could care less which happens first.
Carter knows exactly what he is doing. He is a hardcore anti-semite who loves selling out the Israelis.

....Thank you Mark for sending this to me.
Mark
3rd Mar.Div. 1st Battalion 9th Marine Regiment
1/9 Marines aka The Walking Dead
VN 66-67


Posted by Wild Thing at October 25, 2010 02:48 AM
---
Comments
I can't figure out Carter. His Presidency was the worst til that time. He has no legacy, he left the economy a complete mess, the misery index was at 20%. Yet he is delusional enough to believe that he can make a difference in the Middle East.
Siding with the Arabs is the same as siding with Hitler during world war two.

The PA does not want peace, they've never wanted peace just the total destruction of Israel, they have said it, they have written documents about it, by siding with the PA is wanting the same thing. The total destruction of Israel.
That leaves Carter with two options as to where he is going and what he is. If his goal is peace and he really wants to achieve it, then he is sinile because this is not the answer and he is just as stupid as he was 36 years ago, plus his current sinility, when he tried to force a peace in the middle east. Or, he is just another professional Anti-semite who is out after the same goal as the rest of the Palestinians and that is to destroy Israel.
Posted by: Mark at October 25, 2010 09:49 AM
---
Jimmy Carter, Americas' continuing embarrassment. It is a frightful thought to realize that as bad as Carter is, obama is worse.
Posted by: TomR, armed in Texas at October 25, 2010 09:51 AM
---
Mark, and Tom thank you so much.
Your input means a lot to me. Carter has been so horrible. I didn't like him from the very beginning when he ran for president.
Posted by: Wild Thing at October 26, 2010 02:15 AM
---