« Senator John Thune Responds To Obama and His | Main | Call Me Senator ~ Great Video by David Zucker »
October 24, 2010
Is U.N. 'declaration' a Palestinian solution?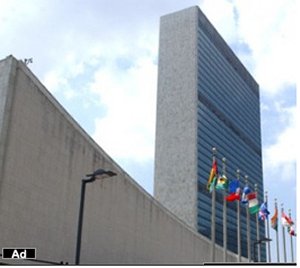 Is U.N. 'declaration' a Palestinian solution?
Abbas may ask for unilateral creation of new state

BEIRUT, Lebanon

With Middle East "peace talks' stalled, Palestinian President Mahmoud Abbas is considering asking the United Nations Security Council unilaterally to declare a state on Palestinian lands occupied by Israel since 1967, according to a report from Joseph Farah's G2 Bulletin.
The approach has grown out of what Abbas regards as frustration with the immediate negotiations that began a month ago but already are bogged down over the issue of Israeli settlement construction in the West Bank.
"Abbas has started to doubt that the path of negotiations will lead to a solution with Israel," according to Palestinian analyst Hani al-Masri. "I think he is almost convinced that the negotiations have failed."

Abbas believes the U.N. route would bypass reliance on Israel ending its own occupation or the U.S. pressuring its closest ally.
"The negotiations with Israel have been ongoing for more than 19 years since the Madrid peace conference in 1991 and until now have not achieved anything," said Mohammad Ashtayeh, a member of the Palestinian negotiating team.
"It makes no sense for the Palestinian people to continue to wait for an Israeli government that wants peace and a U.S. administration that is able to pressure Israel," he said. "Experience has made it clear that is not going to happen."

As a consequence, the Palestinians are considering a more drastic approach of taking the entire issue of Palestinian statehood to the U.N. Security Council.

.

John Bolton: Obama and the Coming Palestinian State

BY JOHN BOLTON

Direct Israeli-Palestinian negotiations, for 21 months the centerpiece of Obama administration Middle East policy, are moving inevitably toward collapse. The talks may limp past our Nov. 2 election, but they are doomed to fail.
The Palestinian Authority (PA) fully understands that the talks—and the "two state solution"—will fail. It needs a plan B. Accordingly, several ideas are circulating to skip bothersome negotiations with Israel and move immediately to Palestinian "statehood."
Two different tactical approaches have emerged. In one, the PA would persuade the United States to recognize a Palestinian state in the West Bank and Gaza Strip, within the pre-1967 cease-fire lines (often characterized, wrongly, as "borders"). The other option would have the United Nations Security Council call upon U.N. members to recognize "Palestine" within those lines. Critical to this second tactic is a U.S. commitment either to support such a Security Council resolution or, at a minimum, not to veto it.
In many respects, these and related gambits hearken back to the Palestinian Liberation Organization's (PLO) 1988 declaration of statehood, which was recognized by dozens of U.N. members, including many in Europe. The PLO then tried capitalizing on the declaration by seeking membership in U.N. agencies like the World Health Organization, which require members to be "states." In this way, the PLO sought to create "facts on the ground" in the international arena that it hadn't been able to establish through force.
Those efforts failed because of Washington's determined opposition within the U.N. system, and the overall effort faded away. The PLO gained no new legitimacy, although it did change its General Assembly nameplate from "Palestine Liberation Organization" to "Palestine," which passes for substance at the U.N.

.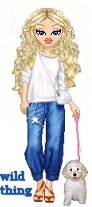 Wild Thing's comment........
If the Palestinian State is declared, Obama would be the first the recognize it. More opportunity for Mullah Hussein Obama to shape the World by fiat.
The Palestinian suicide state and its Islmacist puppet masters are only interested in a one state solution. And that state is not Israel. The EU and Obama are 100% ready, even eager, to see Israel liquidated.

....Thank you Mark for sending this to me.
Mark
3rd Mar.Div. 1st Battalion 9th Marine Regiment
1/9 Marines aka The Walking Dead
VN 66-67


Posted by Wild Thing at October 24, 2010 06:45 AM
---
Comments
Time is getting close. We're starting to see bible prophecy unfold right before our very eyes.
Posted by: BobF at October 24, 2010 09:58 AM
---
Screw the UN, and Obama and the PA. Now they are demanding Israel move back to the borders of pre '67 War. That's like Mexico demanding Arizona, California and New Mexico back, Screw them too.
Israel has finally re-started its building in Samaria and the Golan, limited but still building all the same. The PA's don't want peace, this is the same crap they've been pulling for 40 years.
Posted by: Mark at October 24, 2010 11:20 AM
---
Bob, I agree, I never thought all of this would be in our lifetime, but it is happening.
Posted by: Wild Thing at October 24, 2010 05:42 PM
---
Mark, oho my gawd this is so horrible. Thanks for the information and for sending this to me.
And thanks for that about Israel and re-starting the building too.
Posted by: Wild Thing at October 24, 2010 05:44 PM
---