« UK Prime Minister David Cameron: 'We are the radicals now' | Main | How Obama Is Invading Your Home »
October 12, 2010
Even If You Do Not Make $250K Obama Not Using Bush Tax Cuts WILL Effect Everyone!

Gerri Willis breaks down how your life will be altered by the expiration of the Bush tax cuts even if you don't make $250K. ( FOX Business Network)
.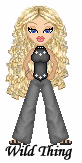 Wild Thing's comment.......

Last weekened we were at a birthday party and two of the guests were discussing this very thing with Nick and I. We told them if Obama does not renew Bush's tax cuts that it will effect everyone. They just about called us liars. LOL I wish I knew them better I would send them this video. But we had only just met them and since they were Obama voters and we had just met them at the party I had no intention of getting to know them any more then we had to .
Posted by Wild Thing at October 12, 2010 04:48 AM
---
Comments
Chrissie, if you send me their e-mails, I will secretly send it to them.
Posted by: Eddie (Enemy of the State) at October 12, 2010 02:09 PM
---
I say let 'em expire --- that is the only way these libtards will believe us. If they are extended, they will never see the pinch of it EVER.

Posted by: Jolene at October 12, 2010 02:29 PM
---
Eddie, thank you so much. I would do that for sure. I just only met them and we don't really know them at all. It was one of those things where a person is at a big party and meets others they never knew before or probably will ever see again. But oh I sure would love to do what you said if I did have their email addresses. heh heh
Posted by: Wild Thing at October 12, 2010 06:59 PM
---
Jolene, you have a good point. They sure will find out who is telling the truth when reality hits them in their pockets.

Posted by: Wild Thing at October 12, 2010 07:00 PM
---