« Harry Reid and Blanche Lincoln Vote "NO" on Cloture for Defense Bill | Main | Obama's Aunt Says ""If I come as an immigrant, you have the obligation to make me a citizen." »
September 22, 2010
Sen. Dick Durbin Vows to Keep Fighting for Passage of "The Dream Act"

Sen. Dick Durbin spoke on the Senate Floor today after a cloture vote failed 56-43 that would have brought up the Defense Authorization Bill with the "Dream Act" amendment attached to it.
Durbin vowed to continue fighting for the "Dream Act," and challenged the "11 Republicans" who have supported it in the past to stop "cowering in the shadows" and vote for it when it is brought up again in the future.
Durbin called passage of the "Dream Act" his "highest priority."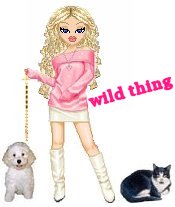 Wild Thing's comment........
Well I say thank you God that it did not pass.
Posted by Wild Thing at September 22, 2010 09:47 AM
---
Comments
It's hard to believe this masterpiece of depravity is still in congress but then, he is a democrat.
Posted by: BobF at September 22, 2010 04:14 PM
---
You bet I'm glad it didn't pass. The Dems plan on bringing it up again though.
Posted by: TomR,armed in Texas at September 22, 2010 06:58 PM
---
This was a set up from the get go, it wasn't suppose to pass. Just give reid cover for all his little brown friends in Nevada. who are Illegal and still vote.
Posted by: Mark at September 22, 2010 09:41 PM
---
Bob, these people really tick me off.

Tom, they won't give up on it your right. They want to make a tiny amount of people happy and forget what the majority want.

Mark, it is sooo terrible.
Posted by: Wild Thing at September 23, 2010 02:36 AM
---