« America's Least Wanted, Most Hated President, Arrogant Obama Bashing and More Lies At Rally In Wisconsin | Main | Colorado High School Student: Security Told Me To Remove U.S. Flags »
September 07, 2010
Push to Release Marines at Leavenworth and Lt. Colonel Allen West Talks About The Leavenworth 10
Lt. Colonel Allen West Talks About The Leavenworth 10
.

People gathered outside of the Leavenworth prison to bring attention to 10 former soldiers who they say should be released.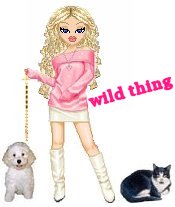 Wild Thing's comment.......
And please don't forget the Stryker Brigrade soldiers being held at McCord AFB near Seattle, Wa. They are in the same position.
For this to be happening to our warriors, our heroes is beyond horrible. It is unforgivable.
Posted by Wild Thing at September 7, 2010 05:40 AM
---
Comments
They're imprisoned for breaking a ROE? That crime could have been shooting an insurgent who was standing in the window of a Mosque shooting RPG's at a passing convoy.
If anyone should know what happened to these men, Lt. Col Allen West would as he's been put through the ringer. Also, many of these men were put in prison when Bush was in the White House so we can't blame Obama on this one.

Posted by: BobF at September 7, 2010 10:06 AM
---
Bush should have issued a blanket pardon to all these men when he left office. I am glad to see that people are aware of these men and their predicament. Thank you Col. West for continuing to stand tall for our troops.
Posted by: TomR, armed in Texas at September 7, 2010 10:20 AM
---
Both Bob and Tom are right on this, this happened on Bush's watch too. Don't blame ineptitude of the JCS, a muzzie president or that dickweed Gates, just punish the troops, like GWB did the border patrol.
Posted by: Jack at September 7, 2010 01:34 PM
---
These cockamayme ROEs were Bushes to begin with, they were restrictive since we got there. Remember Soldiers going to there Check points with a buckets of Rocks to throw at the enemy just to aggravate them to shoot?
The whole military has gone PC At least O6 and above its the only way to get promoted. The whole thing is a crocko of crap.
Posted by: Mark at September 7, 2010 05:21 PM
---
Bob, I agree, Lt. Col West is perfect to be the one to speak about this. He can really understand how these warriors are going through.
Posted by: Wild Thing at September 7, 2010 07:16 PM
---
Tom, that would have been so wonderful if Bush would have done that.
Posted by: Wild Thing at September 7, 2010 07:17 PM
---
Posted by: Wild Thing at September 7, 2010 07:20 PM
---
Mark, well said, thank you.
Posted by: Wild Thing at September 7, 2010 07:24 PM
---