« Petraeus Condemns U.S. Church's Plan to Burn Qurans | Main | America's Least Wanted, Most Hated President, Arrogant Obama Bashing and More Lies At Rally In Wisconsin »
September 07, 2010
Dictator Obama and Now He Wants MORE "stimulus" Spending..... $50 BILLION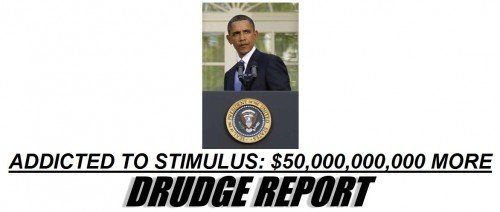 Obama to Call for $50 Billion Spending on Public Works
Obama on Monday is to called for as much as $50 billion in government spending to start up a long-term public works plan emphasizing transportation projects – roads, rail and airport runways – over the next six years.
Mr. Obama layed out the plan, which is intended to promote the quick creation of construction jobs but would require Congressional approval, during a trip to Milwaukee on Monday afternoon, where he observed Labor Day by attending a union festival.
The spending is one part of a broader economic recovery package that Mr. Obama is to unveil during a speech in Cleveland on Wednesday.
With Democrats looking at a bleak election season, in large part because of high unemployment, the White House has been scrambling to find ways to jump-start the sagging economy.
While Mr. Obama's plan would call for investment over six years, the White House says it would be front-loaded with an initial investment of $50 billion in taxpayer money, to help create jobs in the shorter term. The administration says it would work with Congress to find ways to pay for the plan, so that it would not add to the nation's rising deficit. One possibility would be to cut existing subsidies for oil and gas exploration and production.

White House officials said Mr. Obama wanted to rebuild 15,000 miles of roads, construct and maintain 4,000 miles of railway – enough track to span the continent — and rehabilitate or reconstruct 150 miles of airport runways while putting in place a system that would reduce travel time and airport delays.
The president will also call for what the White House is describing as an "infrastructure bank" that would focus on paying for national and regional transportation projects.

Charles Krauthammer responded to Obama's latest announcement of a six year stimulus plan
"Even Lenin had the modesty to stop at five."
Charles Krauthammer:
"This is another example of this administration acting for the appearance of activity. It doesn't have a clue what to do. It just threw a half a trillion dollars at the first stimulus. As we saw earlier in the show, almost 60% of Americans believe it did absolutely nothing. And they have no ideas. The economy is still in a ditch so they come up with a mini-stimulus… I like the way the president announces we hear this is going to be a six-year plan. Even Lenin had the modesty to stop at five."
.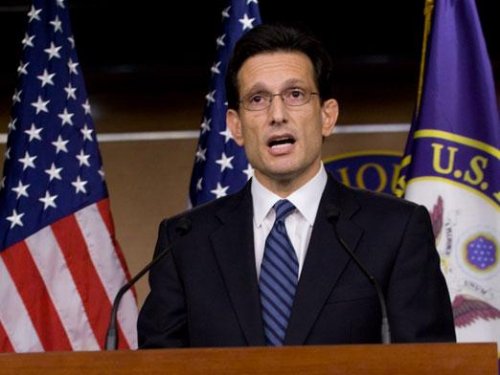 Eric Cantor blasted Barack Obama's latest play from his failed Keynesian playbook
House GOP Whip Eric Cantor is coming out against Obama's $50 billion infrastructure plan by labeling it more "stimulus" spending.
"Today the president will use the Labor Day holiday as the launching pad for yet another government stimulus effort, another play called from the same failed Keynesian playbook," Cantor said in a statement released before Obama announced his plan in Milwaukee. "More government stimulus does nothing to end this cloud of uncertainty."
The White House has pushed back against the notion that the proposal to rebuild roads, rails and runways amounts to a second stimulus plan. White House press secretary Robert Gibbs said last week that a stimulus plan wasn't being considered, and on Friday, Obama called his forthcoming plan a "broader package."
Cantor said Obama's plan is the White House's "latest" stimulus effort.
"We need to cut spending immediately and end the environment of uncertainty that continues to impede real private-sector job creation and growth," Cantor said.
.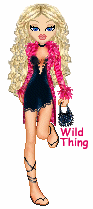 Wild Thing's comment.......

Once again we need to call our Congressman and Senators and tell them NO MORE STIMULUS!!!
So, let me get this straight...he is going to kill all of the incentives to drill for oil and gas in this country, and then he is going to slap a carbon tax on us, effectively killing the oil and gas industry.
Posted by Wild Thing at September 7, 2010 04:50 AM
---
Comments
obama loves to spend our money on "projects". His projects are primarily geared to getting him reelected.
He is going to spend so much and put America in debt so badly that the dollar will be useless. The dollar will have no value.
Posted by: TomR, armed in Texas at September 7, 2010 10:06 AM
---
obamna either blames the Republicans or Bush. First the Republicans can stop no bill going through congress. Health care is a good example of that back door dealing behind close doors, obama is nothing but a caluclated liar.
Posted by: Mark at September 7, 2010 05:30 PM
---
Tom, I never worried before like I do now about the economy, taxes, survival. I hate this so much.
Posted by: Wild Thing at September 7, 2010 07:30 PM
---
Mark, I hope and pray like you said that the Republicans do stop this.
Posted by: Wild Thing at September 7, 2010 07:33 PM
---