« UN To Appoint Earth Contact For Aliens | Main | Adopting a Soldier: Wisconsin couple gives Soldier a new Family »
September 27, 2010
Obama's R.O.E. Called 'Courageous restraint' Is Putting Troops Lives At Risk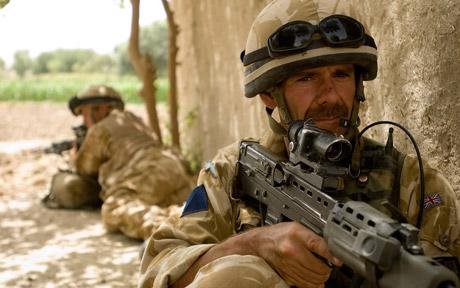 'Courageous restraint' putting troops lives at risk
Restrictive rules on firing upon the Taliban are putting soldiers' lives in danger, troops serving on the front line in Afghanistan have said.

Soldiers in Helmand claim that the policy of "courageous restraint" is forcing them to fight with "one hand tied behind our backs".
The doctrine was introduced by Gen Stanley McChrystal, the former American commander, to reduce the number of civilian casualties, which are mainly caused by aircraft bombs or artillery missiles.

However, with their own casualties mounting, troops say there is an urgent need for a change and for more flexibility in using lethal force to defend themselves.
Gen David Petraeus, who has taken over from Mr McChrystal after he was sacked last month by Barack Obama for insubordination, is said to be reviewing the policy as a result of the increase in casualties. June was the bloodiest month since fighting began in 2001.
A senior Non-Commissioned Officer, on his third tour of Afghanistan, said the rules of engagement had "gone too far one way" in favour of the insurgents.
"Our hands are tied the way we are asked to do courageous restraint. I agree with it to the extent that previously too many civilians were killed but we have got people shooting us and we are not allowed to shoot back.Outrageous restraint is a lot easier to say than to implement."
In guidance issued last August Mr McChrystal stated that "destroying a home or property jeopardises the livelihood of an entire family – and creates more insurgents" and that "large scale operations to kill or capture militants carry a significant risk of causing civilian casualties and collateral damage".
A 21-year-old Royal Marine said the policy was making troops "think twice before pulling the trigger" which "endangers them." "A couple of times I've hesitated in shooting someone when I should have done. Some lads have put themselves in danger by allowing a possible suicide bomber too close."
In one incident an insurgent fired single shots at a base for 15 minutes but was not taken out by a missile as after every shot he put down his rifle knowing he could not be hit if he was unarmed.
A junior officer commanding a small fort in Sangin said: "It's a major bugbear for the British Army, it affects us massively. Thank God we have the ANA (Afghan National Army) here because they have different rules of engagement to us and can smash the enemy." The policy has eroded confidence in opening fire to the point that officers have to remind the men that they are entitled to shoot.
"If you can PID (positively identify) an insurgent acting with hostile intent then you are cleared to engage, there's no grey area here," a troop commander told his men before they started a patrol.
Some locals in Sangin have criticised the troops for "not taking out" the Taliban who intimidate and harm them.
"We have our hands tied behind our backs when we want to take the enemy out of the equation," said a Royal Marine corporal. "This was (Gen Stanley) McChrystal's idea but he's been sacked hasn't he."
However, there have been many occasions when exercising courageous restraint has saved civilian lives.
Lt Col Paul James, commanding officer of 40 Commando, Royal Marines, last month ruled out launching an air strike on 15 locals digging in an IED (improvised explosive device).
"I chose not to strike them because that would have been 15 fathers of 15 sons who would almost certainly have been driven into the insurgents' arms.
You could also not rule out who was foe or who was curious onlooker."
Major Ed Moorhouse, a Royal Marine company commander, said: "The men will question courageous restraint but it doesn't mean you don't shoot. If you see a terrorist you ruthlessly prosecute the opportunity to shoot him and I remind them of that daily."

.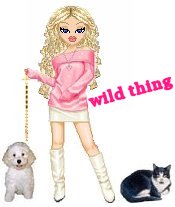 Wild Thing's comment........
Its insane to favor the enemy - when our troops mission should be to destroy the enemy.

Posted by Wild Thing at September 27, 2010 03:45 AM
---
Comments
I wonder how many Americans have died because of the ROE's?
Posted by: BobF at September 27, 2010 07:35 AM
---
I got into a huge argument over this same thing yesterday. And Heroism on the field. I don't know if that exist. Once everything starts to happen it is a battle for survival, for each other, it seems the ones who get the notice are thinking more clearly than anyone else and sees something no one else can see. The survival part becomes somewhat automatic.
When you have to think about what you can do or can not do then you are in trouble that causes hesitation and it cose lives your own and your buddies and that loses battles and eventually the War.
This has got to be devestating to morale.
Posted by: Mark at September 27, 2010 12:53 PM
---
I really wish we would pull out of the Mid East and just nuke the bastards. Sadly our leadership only knows how to play political games that the rest of us pay for.
Posted by: TomR,armed in Texas at September 27, 2010 05:59 PM
---