« " The Last Best Hope " | Main | More and More Threats From The DEMOCRAT Dictator Obama »
September 28, 2010
Obama Signs $30B small business Lending Bill BUT Small Business Says Tax Cuts Needed to Support Small Business
Obama signs $30B small business lending bill
.

BUT let's look at the truth if the banks want this and what small business thinks about Obama's agenda! ~ Wild Thing

.

Small biz, banks may spurn Obama's $30B program
NEW YORK
Barack Obama's $30 billion small community business lending program faces one big challenge: many of the community banks and businesses it's supposed to help don't want it.
The lending program is part of a bill that passed the House of Representatives on Thursday and now awaits the president's signature. The legislation contains a mix of tax cuts and credits aimed at helping small businesses. The centerpiece of the bill is an effort to make billions of dollars available to community banks for loans to small businesses.
It seems like a simple effort to unclog a credit pipeline that has been blocked since the financial meltdown two years ago. But interviews with seven community bankers, as well as small business owners, show a reluctance to participate.
"People in my constituency can't get credit, and this will get money out to small businesses, who are the engine of job creation for this country," said Republican Sen. George LeMieux of Florida, who co-authored the amendment that created the lending program.
Bank executives say their customers don't want loans, even at low interest rates, because the sluggish economy has chilled expansion plans. Some say the federal money isn't worth it because they fear it will come with too much regulatory oversight.
"We have taken a strategic decision not to have our primary regulator, the government, also be a partner in our bank," said William Chase Jr., CEO of Triumph Bank in Memphis.
Chase said the bank already has enough capital to meet the paltry demand for loans. "Our business customers are mired in uncertainty and are reluctant to invest in their businesses," Chase said.
Ninety-one percent of small business owners surveyed in August by the National Federation of Independent Business (NFIB) said all their credit needs were met. Only 4 percent cited a lack of financing as their top business problem. Plans for capital spending were at a 35-year low.
Jack Rajala just laughs when asked if he wants to take out a loan today. He's in a fight to save his family's lumber business that has been buffeted by the recession and housing meltdown.
"I've seen many ups and downs; this is unquestionably the toughest," said the 71-year-old Rajala, the third-generation owner of Rajala Companies of Deer River, Minn. Since 2008, his company closed two factories and halved the number of employees to less than 100 as orders plummeted for windows, floors and door frames. Annual revenue is down 50 percent since 2008 to $5 million, and the company is losing money.
Rajala is symbolic of the challenges faced by Obama's small business lending initiative. The $30 billion fund will be run by the Treasury Department, and money will be awarded to banks deemed strong by regulators. Banks that have less than $10 billion in assets are eligible.
"It will provide incentives to invest and create jobs for 4 million small businesses," Obama said at a news conference Sept. 10. "It will more than double the amount some small business owners can borrow to grow their companies."
Obama has to bridge the gulf between money that's available and the needs of businesses. The NFIB survey found businesses don't intend to borrow until they have more customers.
Community banks will have to pay an annual dividend of 5 percent to the U.S. Treasury. However, when banks increase their lending to small businesses, their dividend rate declines on a sliding scale. So, if a bank increases its small-business lending portfolio by 2.5 percent, the dividend payment goes down to 4 percent and so on, said Paul Merski, chief economist at the Independent Community Bankers of America, the lobbying group for small banks.
The dividend payment increases to 7 percent if banks don't lend to small businesses.
"The crucial questions facing business owners are does it make sense to make an investment right now, and will it generate positive returns?" Josh Lerner, professor of finance and entrepreneurial management at Harvard Business School.
Noah Wilcox, CEO of Grand Rapids State Bank, with two branches in Minnesota, said he already has more capital at his $250 million bank than he can lend out.
"Many of our clients, business owners, put their projects on ice in 2008 because their job number one is to see their company through to the other side of this economic crisis," said Wilcox.
And then there's concerns that the government money will have strings attached.
The fears stem from what happened under TARP, the Troubled Asset Relief Fund, formed at the height of the financial meltdown to pump money into banks. Banks that accepted TARP money had to later cut dividends to shareholders and limit compensation to top executives. They were also penalized for early repayment.
In this new legislation, the government is taking steps to avoid the tarnish that accompanied TARP. The key part of this effort: Banks can return the money without penalty if rules governing the small business loans change.
But Chase, the bank CEO in Memphis, isn't convinced.
"The rules can be changed any time," said Chase.

.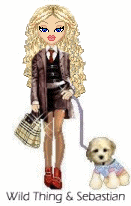 Wild Thing's comment.......

What a moron. So now banks have the cash, but still businesses aren't going to take out loans. They'd be crazy too not knowing what the future holds in taxes and medical insuance.
And small banks are already saying they are going to refuse to take the money. They see the strings attached to the TARP (and banks being told they can't repay the money, even if they want to).
One banker's quote summed it up: "We don't want to be business partners with the government, which is also our primary regulator." (paraphrase)
The one thing that small businesses need more than anything else is some certainty. This Administration has removed every bit of certainty over the last 20 months. And this bill does absolutely nothing to restore that.
Today's businesses have no clue as to where tax rates will be in the coming year. They have no idea how much the addition of government mandates regarding health care will increase their labor costs. And they are helpless to make any predictions on the cost of money in the near future in light of runaway deficits and the hefty expansion in the money supply that began last year.
Our worst enemy couldn't have come up with anything nearly this effective in destroying the American economy. And here we are only a few week away from an election, and small business owners still don't know what their tax rates will be on Jan 1, 2011.
And let's guess where the $30 billion dollars came from: No new military aircraft until at least 2016? Cut off foreign aid to Israel? Shut down half the Veterans Affairs hospitals? Am I warm?
Posted by Wild Thing at September 28, 2010 01:55 AM
---
Comments
When you own a business. Why would you take out a loan when you have no idea how you are going to pay it back. you are in business to make money, truth, whether obama likse that or not, otherwise, just close your doors.

As soon as you sign for that load, that is added to your overhead, interest and all, like all your employees are added to your overhead. It is another expense. In order to pay, you need work coming in on a regular basis. Considering this economy, major projects are basically on hold. Now what do you do, that loan payment is still due at the end of the month. With no work, you are paying for a dead horse and eating your profit, if that is still in the picture and if not you are a damn fool for taking out that loan in the first place.
If they were so concerned about moving the economy forward they'd be the first to cut taxes. But they are more concerned about passing out our money to people who do not want to work.
Posted by: Mark at September 28, 2010 08:53 AM
---
obama's answer to any economic problem is to throw money at it, taxpayers' money. He is clueless, unless he wants to deepen the recession and continue America's decline.
High business taxes and unions have driven too much of American manufacturing offshore. Now obama is adding to the cost of doing business. New and onerous govt. regulations also stifle business growth.
I think it is very telling that small successful banks want nothing to do with obama's money, or his regulations.
Posted by: TomR,armed in Texas at September 28, 2010 09:46 AM
---
Mark, all you said is so true..... just pointing this out again.....this should be where the left wakes up if they had a brain..........
"they are more concerned about passing out our money to people who do not want to work."
Posted by: Wild Thing at September 28, 2010 03:27 PM
---
Tom, well said, I wonder how many more will start to speak out. I was glad to see the ones in this article that have had enough and let their concerns be known.
Posted by: Wild Thing at September 28, 2010 03:29 PM
---