« Obama Hails Production of Stimulus-aided Batteries | Main | Documentary Film ....OVERDOSE: The Next Financial Crisis »
September 19, 2010
Obama Endorses Global Taxes and Endorses United Nations to Fully Implement Agenda 21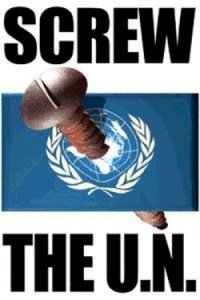 UN to fully implement Agenda 21, Obama to endorse plan at 9/20-22 Summit
The United Nations 2nd Committee will bring to consideration full worldwide implementation of Agenda 21 to the 65th General Assembly.
"Under the sustainable development umbrella, the Committee was expected to consider implementation of Agenda 21, the Programme for the Further Implementation of Agenda 21 and the outcomes of the World Summit on Sustainable Development; follow-up to, and implementation of, the Mauritius Strategy for the Further Implementation of the Programme of Action for the Sustainable Development of Small Island Developing States; the International Strategy for Disaster Reduction, protection of global climate for present and future generations; implementation of the United Nations Convention to Combat Desertification in Those Countries Experiencing Serious Drought and/or Desertification, Particularly in Africa; the Convention on Biological Diversity; the report of the Governing Council of the United Nations Environment Programme on its eleventh special session; the United Nations Decade of Education for Sustainable Development; and harmony with nature."
President Obama will attend the Sept. 20-22 Summit on the Millennium Development Goals to not only endorse "global taxes", but the full implementation of Agenda 21 in the U.S.
According to the Draft outcome document of the High-level Plenary Meeting of the sixty-fifth session of the General Assembly on the Millennium Development Goals, Pg.24 :
"Millennium Development Goal 7
Ensure environmental sustainability
77. We commit ourselves to accelerating progress in order to achieve Millennium Development Goal 7,including through:
(a) Pursuing sustainable development,in accordance with the principles contained in the Rio Declaration on Environment and Development, including the Report of the United Nations Conference on Environment and Development, Rio de Janeiro, principle of common but differentiated responsibilities,and taking into account the respective capabilities of countries,with a view to effectively implementing the outcomes of the major summits on sustainable development and addressing new and emerging challenges"
http://www.un.org/en/mdg/summit2010/pdf/Draft%20outcome%20document.pdf
.

Obama Endorses Global Taxes on Eve of U.N. Summit
By Cliff Kincaid
In a classic case of misdirection, while the media are preoccupied with the fate of the Bush tax cuts, President Obama is preparing to attend a United Nations summit next week to endorse "innovative finance mechanisms"—global taxes—to drain even more wealth out of the U.S. economy.
A draft "outcome document" produced in advance of the September 20-22 U.N. Summit on the Millennium Development Goals (MDGs) commits the nations of the world to supporting "innovative financing mechanisms" to supplement foreign aid spending.
The term "innovative financing mechanisms" is a U.N. euphemism for global taxes. But the document actually goes further, praising the "Task Force on International Financial Transactions for Development" for its work on the subject of mobilizing additional "resources" for countries to achieve the MDGs. This is a body tasked with proposing and implementing global tax schemes.
"We consider," the document says, "that innovative financing mechanisms can make a positive contribution in assisting developing countries to mobilize additional resources for financing for development on a voluntary basis. Such financing should supplement and not be a substitute for traditional sources of financing."
In other words, the revenue from global taxes should be in addition to foreign aid spending.
The document recognized the "considerable progress" made in this area, an acknowledgement that an international tax by some nations on airline tickets is already in effect and producing several billions of dollars of revenue for world organizations to fight AIDS and other diseases.
In an article in The Christian Science Monitor, under the headline, "Small global taxes would make a big difference for world's 'bottom billion,'" the foreign minister of France and other officials of foreign nations endorse various forms of "innovative development financing." One of their proposals is a tax on international currency transactions that could generate $35 billion a year.

The proposal, popular at the United Nations for decades and long-advocated by Fidel Castro, is called the Tobin Tax and named after Yale University economist James Tobin. Steven Solomon, a former staff reporter at Forbes, said in his book, The Confidence Game, that such a proposal "might net some $13 trillion a year…" because it is based on taking a percentage of money from the trillions of dollars exchanged daily in global financial markets.
He is referring to the fact that once such a tax is in place, it could be easily raised to bring in hundreds of billions of dollars or more a year to the U.N. and other global institutions.
Such financial transactions through banks and other financial institutions are commonplace on behalf of Americans who have stock in mutual funds or companies that invest or operate overseas. Hence, such a global tax could affect the stocks, mutual funds, and pensions of ordinary Americans.

Obama has been a major U.N. supporter since he was in the Senate and sponsored a bill, the Global Poverty Act (S 2433), to force U.S. compliance with the MDGs. Joseph Biden, then chairman of the Senate Foreign Relations Committee, tried to get it passed into law but ultimately failed.

.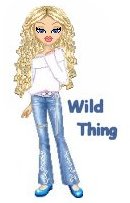 Wild Thing's comment.......
In over 60 years the only politicians who tried to get the USA out of the UN were Goldwater and President Ronald Reagan who did kick UNESCO out.
GW Bush invited UNESCO back in 2002.
And now all of this from Obama...augh!
We are witnessing the biggest heist in the history of mankind.
Posted by Wild Thing at September 19, 2010 05:45 AM
---
Comments
WTF?? Can I keep at least some of my money? Now the bogus POTUS wants to send even more of our needed cash to the third world (some of whom hate us and want to kill us) while the US econlmy is struggling. Aaaarrrrg! What a twit.
Posted by: petesuj at September 19, 2010 09:53 AM
---
I agree. Why support the UN. Why support countries and cultures that don't like and never will appreciate or like us. Closer to home why support muslim businesses. Boycott Islam.
http://boudicabpi.boudica.us/?p=2761
Watch the video.

Posted by: Bob A at September 19, 2010 09:57 AM
---
America is akin to Atlas. We are stuck carrying the weight of the world on our shoulders. A world that has no intention of ever helping us and in many cases a world that would love to see us fall.
Posted by: TomR,armed in Texas at September 19, 2010 11:40 AM
---
Pete, if Obama has his way in the end he will have all of us living off the governemnt...his distator government.

Bob, thanks so much for that.
Tom, that was such a good comparison, thank you.
Posted by: Wild Thing at September 19, 2010 07:17 PM
---
The intent is not to rob the American people it is to sack America. I researched history at the direction of my father and certian cultures always glorify battles Troy, Jerico ... etc. that end in the sacking of great cities. The exceptions are those cultures far enough north that the society dies without working cities.
The satifying end to a battle with civilization where Barry grew up is sack the city and leave no one alive.
Posted by: Avitar at September 22, 2010 12:50 AM
---