« Obama Voter Tells Him 'I'm Exhausted of Defending You" | Main | Jew Hater Palestinian President Mahmoud Abbas Will Never Recognize Israel as a Jewish State, Suggests Israel Call Itself the "Israeli Zionist Jewish Empire" »
September 21, 2010
Mexico Newspaper Seeks Publishing Guidelines From Drug Cartels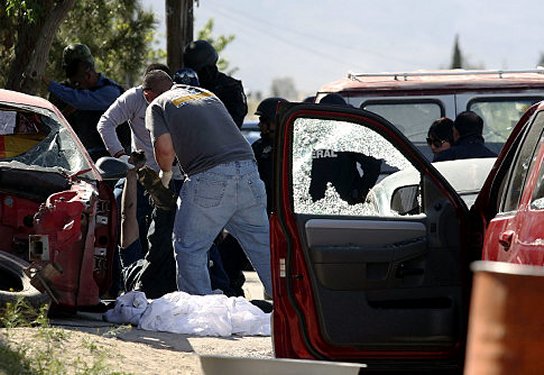 Members of the Mexican police carry a dead man inside a garage in Ciudad Juarez where five corpses were found. Ciudad Juarez, with 1.3 million inhabitants, is the most violent city in Mexico.
El Diario, biggest newspaper in Mexico's Ciudad Juarez, cedes to cartels; asks 'What can we do?'
Read more: http://www.nydailynews.com/news/world/2010/09/20/2010-09-20_el_diario_biggest_newspaper_in_mexicos_ciudad_juarez_cedes_to_cartels_asks_what_.html#ixzz109HKF44m

Mexico's powerful cartels have thwarted military and government crackdowns on drug-related violence and have now become so threatening, one of the country's biggest newspapers has said it will cut drug war coverage in an effort to keep journalists alive.
El Diario, the largest newspaper in violence-riddled Ciudad Juarez, published a front-page editorial Sunday asking the cartels what it can and can't publish after a journalist for the publication was brutally murdered – the second slain in less than two years.
"Leaders of the different organizations that are fighting for control of Ciudad Juarez: The loss of two reporters from this publishing house in less than two years represents an irreparable sorrow for all of us who work here, and, in particular, for their families," the editorial said. "We ask you to explain what you want from us, what we should try to publish or not publish, so we know what to expect."
El Diario directed the editorial to the country's cartels, calling them the nation's de facto leadership in the absence of an effective government strategy to curb their killing sprees.
The move comes as an international media watchdog group planned to push Mexican government officials to make journalist safety a priority, The Associated Press reported. El Diario's editorial appeared after gunmen attacked two El Diario photographers, killing one and critically wounding the second.
Luis Carolos Santiago, 21, died after being shot several times at close range. Another reporter for the paper was killed in 2008 as he was taking his daughters to school. "We don't want to continue to be used as cannon fodder in this war because we're tired," El Diario editor Pedro Torres, told The Associated Press.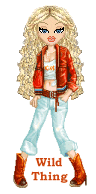 Wild Thing's comment.........
This is a blunt, real demonstration of how easily newspapers are swayed and content therein propagandized (corrupted) to suit whoever the editors are attempting to appease.

The Mexican newspapers are going to be lapdogs for the Cartels like the American Newspapers are for the Democrats. They might as well just turn ownership of the whole paper over to the cartels. Let them write their own copy.
Patrick Leahy warned the President of Mexico to be careful not to violate the civil rights of the drug cartels. I am not kidding you, he actually said that.
Posted by Wild Thing at September 21, 2010 03:45 AM
---
Comments
The left/liberal wish for our future.
Posted by: Anonymous at September 21, 2010 07:32 PM
---
Another byproduct of our open border policy. If we had border security, the violence in Mexican border towns would not be anywhere near the levels we're seeing today. IMO
Posted by: Jim at September 21, 2010 07:48 PM
---