« Florida U.S. Senate Candidate Marco Rubio Does Great In Debate Last Night | Main | " It's time to impeach Obama for high crimes against U.S." »
September 18, 2010
Los Angeles Has Used $111 Million in Stimulus Cash to Create a Mere 55 Jobs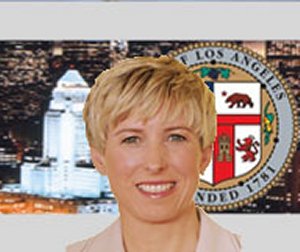 City Controller Releases Audits of how Los Angeles has used Federal Stimulus Money
$111 Million in ARRA Funds Has Only Created 55 Jobs So Far
by Wendy Greuel ........LA City Controller's Office
September 16th, 2010

Continuing her efforts to ensure that taxpayer money is spent efficiently and effectively, City Controller Wendy Greuel released two audits today of how the City of Los Angeles has used American Recovery and Reinvestment Act (ARRA) funds. The audits looked at the how the two departments that have received the largest amount of ARRA funding so far – the Department of Transportation (LADOT) and the Department of Public Works (DPW) – have used those funds and how many jobs were created. Los Angeles becomes the largest City in America to conduct an audit of how ARRA funds have been expended.
DPW has received $70.65 million and created or retained 45.46 jobs, though they are expected to create 238 jobs overall (the fraction of a job created or retained correlates to the number of actual hours works). LADOT has been awarded $40.8 million and created or retained 9 jobs, though they are expected to create 26 jobs overall. Overall, the Departments have received $111 million in federal stimulus funds out of the $594 million the City has been awarded so far and created or retained 54.46 jobs.
"I'm disappointed that we've only created or retained 55 jobs after receiving $111 million in ARRA funds. With our local unemployment rate over 12% we need to do a better job cutting the red tape and putting Angelenos back to work," said City Controller Greuel. "While it doesn't appear that any of the ARRA funds were misspent, the City needs to do a better job expediting the process and creating jobs.We're going to continue to audit how these funds are spent, to ensure that they are expended quickly and correctly. I'm pleased that since our auditors completed their field work, the Departments have begun to implement the changes we identified to help get this money out the door faster."

Some of the findings of the audits included:
** DPW's policies need to be strengthened in order to ensure transparent and accurate tracking of ARRA funds and related expenditures.
The Department's process for using work orders for ARRA projects makes it difficult to distinguish between ARRA-related expenditures and expenditures using City funds.
Billing costs for reimbursement are not always submitted in a timely manner and did not always include all costs. In addition, the Bureau of Sanitation's negotiated agreements for storm water projects stipulate quarterly— not monthly—billing.
** DPW's existing processes may not be sufficient to expend funds quickly and promote job creation and stimulate the economy.
Some of the Department's ARRA-funded projects have taken many months to award contracts and start construction, meaning the local economy is not impacted immediately, which was the initial goal of ARRA.
** LADOT's could improve their contracting processes to expedite ARRA funds being spent to create and retain jobs.
Some of the LADOT's ARRA-funded projects have taken many months to award contracts and start construction.For example, four of the Federal Highway Administration (FHWA) projects were not sent out to bid until at least seven months after they were authorized by the State/FHWA.

The Department's typical contracting processes, which follow a standard framework to comply with established Federal, State and City policies, may not be the best approach to ensure that ARRA projects have an immediate impact on local economy.

.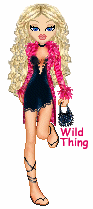 Wild Thing's comment........
OMG....LOL I am so sorry but this is soooo stupid, beyond stupid. And this is how the left thinks, that it is OK to do something like this.

Every time we may think we've plumbed the depths of 'Rat incompetence, corruption, mendacity, and malfeasance they hit us with more.

Posted by Wild Thing at September 18, 2010 07:47 AM
---
Comments
LA has become a cesspool. Throwing tax money at it changes nothing. Lots of that money gets siphoned off by political crooks.
Posted by: TomR,armed in Texas at September 18, 2010 10:04 AM
---
I don't know why people can't get it through their heads that government only spends money it has taken out of someone's pocket or has borrowed. They think Obama has some sort of money tree.
Posted by: Jim at September 18, 2010 04:34 PM
---
Ok $111 Million dollars to create 55 jobs, whose got the money. Are we that stupid to put up with this? For all we know they hired 55 Illegals for 2 dollars an hour. A million would keep these Beaners employed for over a year, and who has the 110 Million and abscounded with it.
Posted by: Mark at September 18, 2010 09:16 PM
---
Tom, it sure has, it is so sad to see a beautiful State in appearance go so far downhill in all the other ways.
Jim, I agree 10000%, what the heck is wrong with people not to understand where our government gets the money from.
Mark, that is what I would like to know. There is so much corruption now it is mind boggeling.
Posted by: Wild Thing at September 19, 2010 12:34 AM
---