« Charles Krauthammer on Obama's Iraq Speech: "It Was Both Flat and Odd" | Main | Black Conservatives Blast Al Sharpton Protesters in DC 8/28 »
September 01, 2010
Jews Killed Where Obama Demanded Removal of Checkpoints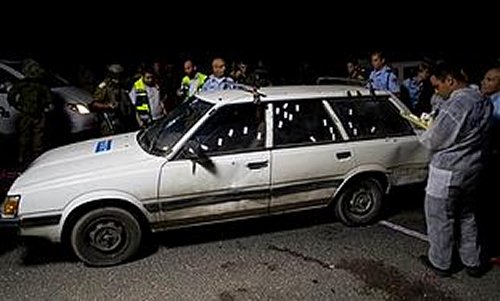 Jews killed where Obama demanded removal of checkpoints
Anti-terror barriers credited with stopping scores of attacks
August 31, 2010
JERUSALEM

Today's deadly terror attack that killed four people took place on a road where the Israeli government removed staffed anti-terror checkpoints in line with requests from the Obama administration, WND has learned.
As President Obama was preparing for a Washington summit with the Israeli and Palestinian leaders, Palestinian terrorists today carried out a shooting attack, killing two Jewish men and two women, one of whom was pregnant.
The attack took place in the West Bank just south of the entrance to Kiryat Arba, near the historic biblical city of Hebron.
Israeli security officials say the terrorist shooting was a coordinated ambush.
Officially, Hamas took responsibility for the terror attack, in which gunmen opened fire at point-blank range on a car carrying the four Israeli civilians.
Fawzi Barhoum, a spokesman for Hamas, confirmed to WND his group was behind the attack.
Abu-Ubaida, a spokesman for Hamas' Izz al-Din al-Qassam Brigades, stated today's shooting was "a link in a chain-series of attacks - some have been executed, and others will follow."
The attack took place in the same general area where a gunman opened fire on an Israeli police vehicle just outside Hebron in June. A police officer was killed and two others were wounded in that shooting attack. Israeli security officials say the shooting was a planned ambush similar to today's attack.
Both incidents took place on Route 60, a West Bank road used by Israeli and Palestinian drivers and patrolled by Israel.
In the last year, the Israeli government removed 19 staffed checkpoints in the West Bank. At least 15 of the removed barriers are in the vicinity of Hebron.
A spokeperson for the Israel Defense Forces confirmed to WND that in the last year and a half, all roadblocks have been removed from Route 60.
The checkpoints were dismantled in line with demands from the Palestinian Authority that were passed on to Israel by the Obama administration.
George Mitchell, the White House envoy to the Israeli-Palestinian conflict, specifically requested that Israel remove roadblocks and checkpoints as a confidence-building gesture to restart talks with the PA, Israeli officials told WND.
Anti-terror roadblocks and checkpoints impede Palestinian movement, but have been credited with stopping scores of attacks.
Michael Ben-Ari, a Knesset member from Israel's National Union party, slammed the dismantlement of the checkpoints. "The writing was on the wall. Opening roadblocks encourages terror and gives a free hand to terrorists," he said.
Preliminary police reports here show the gunmen today approached the Israeli vehicle and shot the victims multiple times at point-blank range.
The Magen David Adom ambulance authority reported the victims were two men ages 25 and 40 and two women, also ages 25 and 40, one of whom was pregnant.
The victims were all residents of Beit Hagai, a Jewish community in the southern Hebron Hills.
Paramedic Guy Ronen described the shooting scene to the Jerusalem Post: "When we arrived on the scene, all four doors of the car were open and four bodies were strewn on the road. We saw that the vital organs had been struck by a very large number of bullets, and that there was no chance of saving their lives."
"It was a very difficult scene. We had learned to forget scenes like this in recent years," Ronen added.
State Department spokesman Philip Crowley, meanwhile, commented on the terrorist attack, stating: "We are cognizant that there could be external events that can have an impact on the environment. We also are cognizant that there may well be actors in the region who are deliberately making these kinds of attacks in order to try to sabotage the process."
The attack occurred just before Prime Minister Benjamin Netanyahu's plane landed in Washington, where the Israeli leader is set to begin direct negotiations with PA President Mahmoud Abbas. The negotiations are aimed at creating a Palestinian state.
Members of Netanyahu's entourage said the prime minister was briefed on the events and that he instructed Israel's security agencies to prepare for the possibility of further attacks aimed at disrupting the Washington summit.
.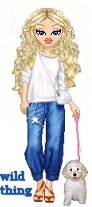 Wild Thing's comment........
They killed 5 people - one of them unborn.
More blood on Obama's hands. He is getting our troops killed too.
Everything Obama touches goes down the toilet...pray for the Israeli people.
Posted by Wild Thing at September 1, 2010 01:55 AM
---
Comments
Precisely. I count exactly the same.
Five CIVILIANS were killed.
These are barbarians:
The Hamas attackers fled and Israeli forces reset up roadblocks and carried out searches to try to catch them.
About 3,000 people joined a rally in Gaza to celebrate the attack of these barbarians. Hamas military wing spokesman Abu Obeida was among them and told The Associated Press: "The Qassam Brigades announces its full responsibility for the heroic operation in Hebron."
How soon before American civilians are needlessly killed because of our President's lowering our guard in appeasement ?
In my estimation the Prime Minister whose plane landed in Washington as this massacre happened is today in 2010 much more the leader of the free world than our very own;
His name:
Benjamin Netanyahu.
-Born in 1949 in Tel Aviv, Bibi Netanyahu was raised outside of Philadelphia, Pennsylvania in Cheltenham where he graduated from Cheltenham High School in 1967 and later MIT and Harvard with a degree in Architecture. (Because we have such a biased press, few Americans know of this.)
Posted by: Carlos at September 1, 2010 05:38 AM
---
Too bad Obama didn't take his motorcade through the same route.
Posted by: Billy Ray in Cowtown at September 1, 2010 09:08 AM
---
Why do the Israelis do what obama wants? His agenda/goal is to destroy Israel and make it into a Palestinian state. obama is a moslem.
I don't see Netanyahu putting up with this for long.
Posted by: TomR, armed in Texas at September 1, 2010 09:39 AM
---
Exactly Tom. Why in the world are the Israelis listening to Obama? Nobody on earth knows better how to defend their people than the Israelis and they're having to listen to a community organizer.
Posted by: BobF at September 1, 2010 10:04 AM
---
Our enemies really love Obama.
He not only appeases(supports) them, he lets them know what we and our allies, in this case, are doing, to make it easier for them to operate.
He is so far in over his head, as far as Foreign Policy is concerned, it's a joke.
Like Clinton, he deals with most situations from a lawyers point of view. Our enemies realize this and take full advantage.
Posted by: Sean at September 1, 2010 10:13 AM
---
The Israeli's already agreed to a 10 month moritorium on building, now that the time is almost up the PLA wants an extension...So Israel gets the blame.
They can't just thumb their nose at the US they need an ally, but what kind of an ally have we been. Obama now has Jewish blood on his hands.
Strike back Bibi.
Posted by: Mark at September 1, 2010 12:45 PM
---
Thank you everyone.
This is so horrible!!!
Posted by: Wild Thing at September 1, 2010 11:10 PM
---