« Mexico Newspaper Seeks Publishing Guidelines From Drug Cartels | Main | It's not about Legal Immigration, It's about ILLEGAL Immigration, Got it? by Colonel Bob Pappas, USMC, Retired »
September 21, 2010
Jew Hater Palestinian President Mahmoud Abbas Will Never Recognize Israel as a Jewish State, Suggests Israel Call Itself the "Israeli Zionist Jewish Empire"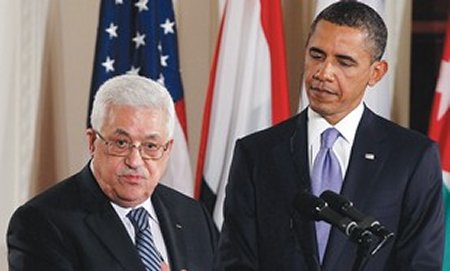 Palestinian President Mahmoud Abbas said in a Monday night interview with Palestinian news source Ma'an that "Israel was free to call itself the Israeli Zionist Jewish Empire."

The PA leader made cynical remarks to Maan shortly after Prime Minister Binyamin Netanyahu called upon Abbas to recognize Israel as a Jewish state.

Palestinian Authority President Mahmoud Abbas's ruling faction reiterated that it would not recognize Israel as a Jewish state.
Fatah spokesman Ahmed Assaf rejected demands that the Palestinians accept Israel as a Jewish state, saying it would violate international law and threaten to sabotage the peace talks.
Recognizing Israel as a Jewish state would mean that "millions of Palestinians would be expelled from their historic homes and lands – and this will never happen," the Fatah spokesman added.
Assaf's remarks came as PA negotiators prepared to leave for Washington to attend US sponsored direct talks with Israel.
Abbas also said that Israel's Jewishness is none of his business, but "if Israel wanted Palestinian negotiators to recognize its state, it should also recognize a Palestinian state."
Abbas added that negotiations would only continue under a settlement freeze. If the moratorium was extended for one month, he would remain in peace talks for one month, he said.

Earlier on Monday, in a conference call with US Jewish leaders sponsored by the Conference of Presidents of Major American Jewish Organizations, Netanyahu demanded that Abbas recognize Israel as a Jewish state.
"Say yes, just do it," Netanyahu said
.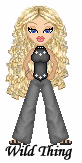 Wild Thing's comment........
The whole purpose of "Peace" with the Palestinians is to bring civilization to the lowest common denominator - that squalor which the Palestinians themselves find so appealing.
If every Jew in Israel were to move to another nation tomorrow, the only thing that would change would be the borders of the conflict. They would still attack Jews wherever they found them.
Posted by Wild Thing at September 21, 2010 03:47 AM
---