« STOP The Vote TODAY On The DREAM Act ~Inside Defense Authorization Bill,Senate Vote scheduled 2:15pm | Main | Sen. Dick Durbin Vows to Keep Fighting for Passage of "The Dream Act" »
September 22, 2010
Harry Reid and Blanche Lincoln Vote "NO" on Cloture for Defense Bill

This is a video of Democrat Sens. Blanche Lincoln and Harry Reid voting "no" on the cloture vote to bring up the Defense Authorization Bill, which included amendments on getting rid of "Don't Ask, Don't Tell," and proposing passage of the "Dream Act."
Reid was pushing for adoption of the bill and the amendments, but if you watch the video, you will see Blanche Lincoln enter the screen at the top right. She indicates her vote "no" on bringing up the bill. She then walks around to Harry Reid and pats him on the back while saying something to him. Then, notice that Reid walks back to his desk, faces the clerk and votes "no" on the bill.

From a friend that has been keeping up with this particular bill.
"Sen. Reid had to vote "No" if he wants to move to reconsider the bill at some point in the future. Thus, his "no" vote was a parliamentary decision.."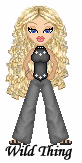 Wild Thing's comment........
I checked around and my friend is correct. The Senate rules are that by voting no Reid retains the right to re-introduce the bill. Otherwise it would be dead.
All R's were no votes, except Murkowski who did not vote.
Here are all the votes:
Posted by Wild Thing at September 22, 2010 09:45 AM
---
Comments
I had heard that Reid had to vote "no" for that reason. I am glad you confirmed it WT. If he is defeated in Nov. , then as a lame duck he will really have a difficult time reintroducing this sorry bill.
Posted by: TomR,armed in Texas at September 22, 2010 07:04 PM
---
A lot of dems are pissed at Reid for even bringing this up. It was a ploy to get votes and blame the republicans for voting it down.
Nobody seems to realize the Republicans can not stop anything . they couldn't stop Health Care they can't stop nothing. But public doesn't seem to realize that. Obama, reid, pelosi and the rest of them claim the opposite is true. Liars 3.
Posted by: Mark at September 22, 2010 09:45 PM
---
Tom, thanks, I am glad you heard it too. I was not sure but more people know about it so it has to be that was the game plan.
Mark, ditto all of what you said.
Posted by: Wild Thing at September 23, 2010 02:38 AM
---