« 1st Battalion 6th Marines: Marjah Afghanistan | Main | Jews Killed Where Obama Demanded Removal of Checkpoints »
September 01, 2010
Charles Krauthammer on Obama's Iraq Speech: "It Was Both Flat and Odd"
Charles Krauthammer on Obama's Iraq Speech: "It Was Both Flat and Odd"
Krauthammer:
Obama Shows No "Vision" Of America's Role In World "I thought the speech was both flat and odd," Charles Krauthammer said about President Obama's address on Iraq. "The economic stuff [in the speech], I think, really shows that his heart is not in these missions abroad, but is in changing America at home," Krauthammer said.
.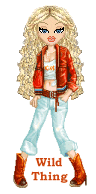 Wild Thing's comment........
Krauthammer is right.
Obama was like a zombie. But as the dictator he is........... "I declare that Iraqi Freedom is over."
Yeshe called GW Bush but so what. He still went on to bash him anyway. He sai he was a Patriot but that so was he ( Obama) and people like him that were aganist the war and against the surge. Go to hell Obama.

Heh heh check this out...............
Posted by Wild Thing at September 1, 2010 01:50 AM
---
Comments
True to form, and as always, Charles Krauthammer is the smartest man in the room.
Posted by: Carlos at September 1, 2010 06:01 AM
---
I just could not listen to that slimeball's speech last night. obama's self serving utterings and the manner in which he talks just make me grind my teeth.
I could listen to Charles Krauthammer all day long.
Posted by: TomR, armed in Texas at September 1, 2010 11:18 AM
---
It is so SO difficult to listen to him. Last night he came across as weak and a small small man. oh wait, he IS weak and small..
Posted by: jan at September 1, 2010 04:10 PM
---
LOL Jan excellant!
I never listen to this half-wit, they can't tell the truth or if there is some truth it is sandwiched between two lies.
Posted by: Mark at September 1, 2010 08:49 PM
---
Great feed back about this creep, thank you for your input.
Jan I agree he is that was sooo good how you put that.
When I have to watch him to see it for the blog I sit there getting sicker and madder by the second.
Posted by: Wild Thing at September 1, 2010 11:13 PM
---
Chrissie, I give you LOTS of credit...I would have to be medicated LOL
Posted by: jan at September 3, 2010 08:43 AM
---