« U.S. Lifts Ban On Fast-Food Restaurants and Retail Stores at American Bases in Afghanistan | Main | Never Forgetting 9.11.2001 ~ We Will Never Forget!! »
September 11, 2010
A Classic by Jay Leno Talking About Taxes, Economy and Jobs

Leno: Govt Workers Who Aren't There, Are Needed To Spend $ We Don't Have, To Create Jobs That Don't Exist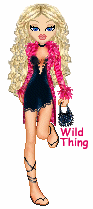 Wild Thing's comment............
LOL that was great. Leno has always been pretty fair in is attacks on both parties. At least he is not filled with total hate like Lettermen has been toward GW Bush.
Posted by Wild Thing at September 11, 2010 04:50 AM
---
Comments
And he's right
create jobs that don't exist.
Posted by: Mark at September 11, 2010 07:17 PM
---
Posted by: Wild Thing at September 12, 2010 01:20 AM
---