« Obama: The One Terminator | Main | Charles Krauthammer on Obama's Iraq Speech: "It Was Both Flat and Odd" »
September 01, 2010
1st Battalion 6th Marines: Marjah Afghanistan
From the person that did ithe video:
Not your normal "Mot Video" but this video will make you think twice about the men and women in the Marine Corps. Against GySgt Wallgreens request I recorded his speach in secret..... the result is this awesome video with the last words we heard before boarding helos and heading into the heart of Marjeh. Have you ever wondered how Marines get pumped up? This video will show you how true leaders inspire their Marines to do the unthinkable.
.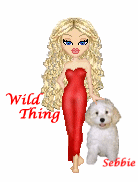 Wild Thing's comment........
God bless our Marines and all our troops!!!!
Posted by Wild Thing at September 1, 2010 01:47 AM
---
Comments
Pumped up, its all those John Wayne movies. In Boot camp on the rifle range Wednesday before Friday which was Qualification day, we were suppose to go see "Sand of Iwo Jima", I don't remember what we did but that night we 'Field Dayed" the Squad bay.
That is the 6th Marine Regiment, they need no pep talks they got a history going all the way back.
When they got to Belleau Wood during Mouse-Argonne offense(?) WW 1 They opened up on the Germans from 800 yards, why wait til they get here. A French Captain was taking his unit to the rear and told the Marines they had better retreat, the Marine commander responded, " Retreat hell we just got here." After that fight the Marine Casualties were high, very high but they stopped the Germans.
Part of the legacy these young Marines have to live up to and they are not about to disappoint anybody.
As you may be able to tell by now I am biased, you bet.
Posted by: Mark at September 1, 2010 06:04 PM
---
Oh and one last thing, God Bless you Chrissie, and thank you.
Posted by: Mark at September 1, 2010 06:12 PM
---
Thank you Mark and thank you for the input about the 6th Marine Regiment.
I love things like this video.
Posted by: Wild Thing at September 1, 2010 11:15 PM
---