« Where or When ....Vietnam War tribute | Main | DEMOCRAT Rep. Pete Stark: 'The Federal Government Can Do Most Anything in This Country' »
August 03, 2010
The Boot Campaign To Benefit The Military Veterans Of Our Country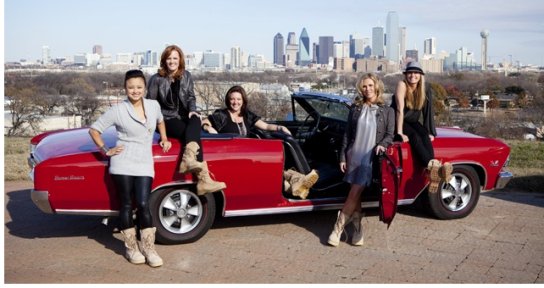 This is Heather, Sherri, Mariae, Ginger and Leigh Ann, and we are known as the Boot Girls. The five of us are currently leading a grassroots initiative called the Boot Campaign, and our newest announcement is that we have been blessed to have caught the attention of the USO.
The Boot Campaign on Facebook

They personify the grassroots, "let's make something happen" spirit that is unique to our country. The Boot Girls are five women from across Texas who were inspired by Marcus Luttrell's best-selling book Lone Survivor, which paints a very stark reality of the war in the Middle East. The Girls understood that our troops returning from war need our help, so they generated awareness by creating the "Boot Campaign" celebrity photo gallery picturing celebrities in combat boots. That effort became an instant success and gave life to the "Get Your Boots On" opportunity for all Americans to buy combat boots to "Give Back" to our military heroes.
The ultimate goal is selling one million of our signature Altama combat boots to benefit the military veterans of our country.
.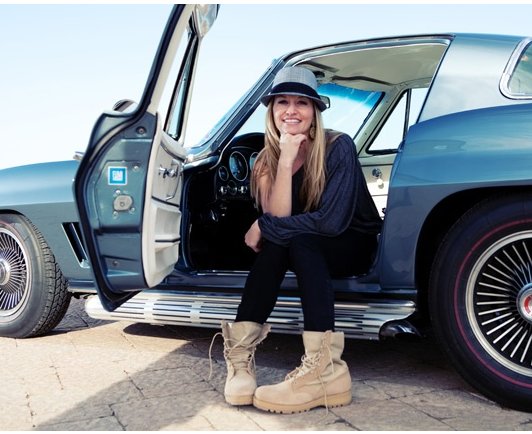 .
The USO heard about the Boot Campaign as the result of a request for permission to capture in a photograph one of their celebrities on a USO tour in Boots. They were interested in what the Boot Campaign was doing and how they could help fulfill its goals. From there, a great partnership was born, and we are thrilled to be working alongside such a noteworthy and hardworking organization.
The USO's mission, for almost 70 years, is the same as what is in our hearts. They "support U.S. troops and their families wherever they serve" and "show appreciation and gratitude to men and women who defend us." We're proud to have the support of this long-standing, reputable organization in selling our boots. (And we are really excited that we have made an impression on them, too!)
BOOT SHOOT: Marcus Luttrell 2010
Music by: Jordyn Shellhart - "I Won't Give Up On You"

Marcus Luttrell, Navy SEAL and lone survivor of Operation Redwing, Afghanistan June 2005, gets his BOOTS ON in support of our fighting men and women still defending our freedom every day there and all over the world.


.
Like the USO, the Boot Girls are not politically motivated. We are just five girls who want our friends, our families and everyone we can reach to realize that there are people across the world who are missing their friends and families to keep us free and safe.
The Boot Campaign and the Boot Girls make our national television debut today on Fox & Friends with singer Joe Nichols, and we hope everyone can tune in and find out more information regarding what we're all about, and how everyone can get involved!
So lose the Redwings, the Nikes and (gasp!) the Manolos and "Get Your Boots On" with us! Let's show those men and women who protect our freedom that they are the true heroes, earning celebrity status in the hearts of the people they fight for!
Show your support by becoming a fan of the Boot Campaign on Facebook
The Boot Girls are the are five women from across Texas and the creative force behind the Boot Campaign.
Boot Girls MISSION
The Boot Campaign was created to generate American awareness about the needs of our military men and women coming home from combat.
The money raised from boot sales will go to the Lone Survivor Foundation and the USO to support our returning active duty and combat veterans.
Our military heroes volunteered to put themselves in dangerous, life-threatening situations to preserve human freedom. The Boot Campaign motto is simple…"When they come back, we give back." The Boot Girls want every person within reach of our website to tangibly give back to our troops by buying a pair of combat boots and proudly wearing or displaying them.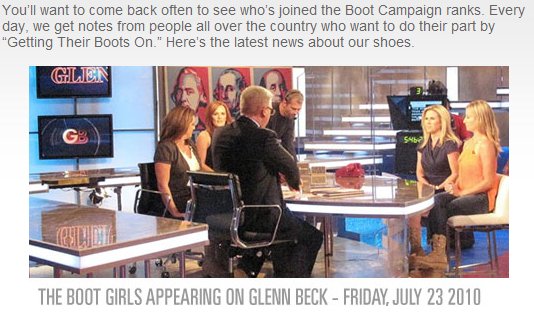 .
Celebrities and their photos wearing the BOOTS
Due to its patriotic appeal, the "Boots" poster campaign was an instant success throughout the State of Texas and soon became a "can't miss" opportunity for national stars to show their support for our combat veterans. Music industry stars like Gretchen Wilson, Joe Nichols, Heidi Newfield, Randy Houser and Ted Nugent all donned the boots for posters and appearances. Texas Governor Rick Perry, the Detroit Redwings, Houston Astros, Seaworld and the Miss America Pageant also instantly said "yes" to pledge their involvement in the campaign. And most recently,the Dallas Cowboys.
The cast from the TV series "Sons Of Anarchy"
"We were instantly interested in the idea after Boot Girl Sherri discussed the concept with us and recommended the "Lone Survivor" book by Marcus Luttrell. Since then, Luttrell's account has inspired all of us to continue creating awareness of the current U.S. soldiers and veterans. Some of us have family military background, and even those who don't were captivated by the initiative. We expect for the Boot Campaign to benefit military veterans by shaping their image as heroes who are worthy of attention and praise."
.

Boot Campaign Official "Give Back" Boot
Show your support by purchasing the official Boot Campaign "Give Back" Boots. These boots feature rugged construction, the official Boot Campaign logo embossed on the heel, and a tag explaining the entire Boot Campaign story. Plus, $45 from every boot sale will go to support the USO and the Lone Survivor Foundation.

.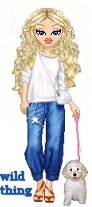 Wild Thing's comment.......
One of my friends at Facebook sent me the link to this. I had never heard of it before. I think it is a wonderful idea so I wanted to show it to you. It alwasy makes my heart so happy when I see legit help for our troops and this one is one of those. They really explain what they do and where the money goes which is important. And that the USO picked up on what they are doing and is working with them as well is an added thing I love about it..
Anyway, I thought this was pretty cool and wanted to share the information with all of you.
Posted by Wild Thing at August 3, 2010 06:55 AM
---
Comments
Glad to see efforts like this to support our troops. There are some celebrities involved as well as ordinary citizens, and some cute patriotic girls. Yea Texas.
Posted by: TomR, armed in Texas at August 3, 2010 02:23 PM
---
Wonderful post.
Keep bringing us these beautiful women with the right frame of mind.
Splendid.
Posted by: Carlos at August 3, 2010 02:25 PM
---
Great story and post. Just what the Soldiers need is support for large groups. There are too many naysayers out there. And along with the USO which has always been a great organization that I know of its good to see this.
Posted by: Mark at August 3, 2010 04:23 PM
---
Tom, yes Yea Texas. ( big smile)
Posted by: Wild Thing at August 4, 2010 12:30 AM
---
Carlos, glad we have so many awesome people that feel like all of us do about our troops.
Posted by: Wild Thing at August 4, 2010 12:33 AM
---
Mark, I agree, it is wonderful to see the response they have received and all for our troops and Veterans.
Posted by: Wild Thing at August 4, 2010 12:35 AM
---