« Abbott and Costello Sketch About Being In The Union And Loafing | Main | Rhema Marvanne - 'Amazing Grace' »
August 05, 2010
Solar Tsunami to Strike Earth
NASA's Solar Dynamics Observatory snapped this X-ray photo of the Sun early in the morning of Sunday, August 1st. The dark arc near the top right edge of the image is a filament of plasma blasting off the surface -- part of the coronal mass ejection. The bright region is an unassociated solar flare.
Solar Tsunami to Strike Earth
Earth is bracing for a cosmic tsunami Tuesday night as tons of plasma from a massive solar flare head directly toward the planet.
The Sun's surface erupted early Sunday morning, shooting a wall of ionized atoms directly at Earth, scientists say. It is expected to create a geomagnetic storm and a spectacular light show -- and it could pose a threat to satellites in orbit, as well.
"This eruption is directed right at us and is expected to get here early in the day on Aug. 4," said Leon Golub of the Harvard-Smithsonian Center for Astrophysics. "It's the first major Earth-directed eruption in quite some time."
The solar eruption, called a coronal mass ejection, was spotted by NASA's Solar Dynamics Observatory, which captures high-definition views of the sun at a variety of wavelengths. SDO was launched in February and peers deep into the layers of the sun, investigating the mysteries of its inner workings.
"We got a beautiful view of this eruption," Golub said. "And there might be more beautiful views to come if it triggers aurorae."
Views of aurorae are usually associated with Canada and Alaska, but even skywatchers in the northern U.S. mainland are being told they can look toward the north Tuesday and Wednesday evenings for rippling "curtains" of green and red light.
When a coronal mass ejection reaches Earth, solar particles stream down our planet's magnetic field lines toward the poles. In the process, the particles collide with atoms of nitrogen and oxygen in the Earth's atmosphere, which then glow, creating an effect similar to miniature neon signs.
The interaction of the solar particles with our planet's magnetic field has the potential to create geomagnetic storms, or disturbances, in Earth's magnetosphere. And while aurorae are normally visible only at high latitudes, they can light up the sky even at lower latitudes during a geomagnetic storm.
Fortunately for Earth-bound observers, the atmosphere filters out nearly all of the radiation from the solar blast. The flare shouldn't pose a health hazard, Golub told FoxNews.com.
"It's because of our atmosphere," he explained, "which absorbs the radiation, as well as the magnetic field of the Earth, which deflects any magnetic particles produced."
The radiation "almost never" makes it to ground, he noted, though pilots and passengers in airplanes may experience increased radiation levels akin to getting an X-ray.
The solar particles also could affect satellites, though scientists think that possibility is remote. Orbital Sciences Corp. believe a similar blast may have knocked its Galaxy 15 satellite permanently out of action this year.
.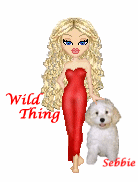 Wild Thing's comment.......
Interesting and amazing. I think it is actaully pretty, not wanting to get next to it. haha But still all those colors, oranges, reds, yellow etc.

......Thank you RAC for sending this to me.


RAC has a website that is awesome. 336th Assault Helicopter Company


13th Combat Aviation Battalion - 1st Aviation Brigade - Soc Trang, Republic of Vietnam


Posted by Wild Thing at August 5, 2010 07:44 AM
---
Comments
I never did well in science, but I enjoy the pictures from space. The pictures from the Hubble telescope are amazing, beautiful and interesting.
Posted by: TomR, armed in Texas at August 5, 2010 12:58 PM
---
Tom, the same for me. The images I have always loved to see. We got a telescope many years ago a gift from a producer Nick worked with and have really enjoyed it. Nick is better then I am at naming the solar systems, LOL I always forget that stuff, but I really love looking at the beauty of all of it.
Posted by: Wild Thing at August 5, 2010 07:02 PM
---