« Across Texas, 60,000 Babies of Noncitizens Get U.S. Birthright | Main | Good Things Come To Those Who Wait »
August 09, 2010
Obama and His Administration Pushing Sharia Law in Kenya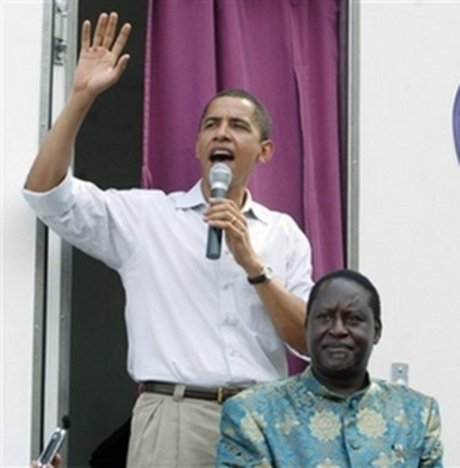 Obama Administration pushing Sharia Law in Kenya

The Obama administration is now pushing a pro-Sharia constitution in Kenya, over the cries of those in Kenya who see the end of their religious freedom.
This comes as no surprise to those who know of Obama's connection to the Prime Minister Raila Odinga. In 2006, as a U.S. Senator, Obama campaigned for his cousin Odinga.

Obama And his cousin Odinga Exposed. Obama backs radical muslim Kenyan politician who causes genocide.
Odinga, a member of the same tribe as Obama, signed an agreement with Muslims in exchange for their support which promised, among other things:
"Within 6 months re-write the Constitution of Kenya to recognize Shariah as the only true law sanctioned by the Holy Quran for Muslim declared regions."
"Within one year facilitate the establishment of a Shariah court in every Kenyan divisional headquarters."
"Popularize Islam, the only true religion, in the Coast and North Eastern Regions by ordering every primary school in Kenya in the regions to conduct daily Madrassa classes."

Obama Congratulates Kenya for Passing Obama-Backed Constitution
WASHINGTON, DC,
August 6, 2010

On Thursday, President Obama praised Kenya for approving a controversial new constitution that liberalizes abortion laws and that partially implements Muslim Sharia law within Kenya's borders.
"This was a significant step forward for Kenya's democracy," President Obama stated, "and the peaceful nature of the election was a testament to the character of the Kenyan people."
The new constitution was approved by about 70% of voters. It permits abortion for the sake of the "health" of the mother – a term that opponents of unborn rights admit can be "broadly interpreted when need be" to help bring about abortion on demand.
It also carves out legal space for Muslim khadi courts, which handle family issues in accord with Sharia law. Only about 12% of Kenya is Muslim.
President Obama stated that his administration had been "pleased to support Kenya's democratic development and the Kenyan people, including through the visit of Vice President Biden earlier this year."
The Obama administration has spent about $23 million supporting the new constitution, a move that some congressmen have contested violates the Siljander amendment, a statute that prohibits the federal government from lobbying for or against abortion with foreign aid funds.

Marie Smith of the Parliamentary Network for Critical Issues (PNCI) has said that other countries have "really [tried] to impose an ideology and an agenda on" Kenya.
President Obama, however, asserted that the large margin by which the constitution was approved reflected Kenyans' desires for "improved governance, greater stability, and increased prosperity."
Secretary of State Hillary Clinton also congratulated Kenya for the outcome of the referendum.
Human Life International (HLI) spokesman Joseph Meany told OneNewsNow that, as advocates of the constitution said that it would not liberalize abortion laws, pro-life groups have the right to demand that such promises are kept.
"Pro-lifers will be proposing pro-life amendments to say, 'Look - this constitution makes it look like abortion is going to be legalized, so we need to amend that, and everybody here has agreed that there shouldn't be abortion, so let's do it,'" he said.
A majority of Kenyans are pro-life.
Ending his statement, President Obama said that Kenyans "will be able to take advantage of this historic opportunity to move their country forward."
He concluded: "As Kenya's close friend and partner, the United States will work with the international community to support the implementation process, and to stand with the Kenyan people as they reach for a better future."
.


Impeachable Offense: Congressman says Obama Admin Illegally Funding Pro-Abortion Kenya Constitution
Impeach Obama Campaign is reporting:
A Congressman says the Obama administration is engaging in illegal funding of Pro-Abortion and Pro-Sharia Kenyan Constitution using taxpayer dollars, in direct conflict with U.S. law. Despite denials by the offices of VP Joe Biden and the U.S. embassy in Kenya, Rep. Chris Smith says there is proof that the White House is funding the Yes Campaign to get the Constitution approved next month.
According to LifeNews.com:
"There is no doubt that the Obama Administration is funding the 'yes' campaign in Kenya," [Rep. Smith] said. "By funding NGOs charged with obtaining 'yes' votes, the Administration has crossed the line."
"Directly supporting efforts to register 'yes' voters and 'get out the yes vote' means the U.S. government is running a political campaign in Kenya. U.S. taxpayer funds should not be used to support one side or the other," he added.

.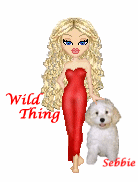 Wild Thing's comment........
OMG, more of Obama pushing his Muslim agenda and this time in Kenya. And he is spending our taxpayer dollars to help establish Sharia law instead of pushing for individual freedom and also he is pushing abortion there and from what this article says the majority are Pro-Life.
And the fact that Obama helped raise $$(while senator), supported and campaigned for Ralia Odinga is illegal. This information was available before the election but the media never touched it.
Kenya is a Christian majority country. Guess who the sharia types will force it upon.

Posted by Wild Thing at August 9, 2010 04:49 AM
---
Comments
This is easy to understand. obama is a muslim.
Posted by: TomR, armed in Texas at August 9, 2010 10:19 AM
---
More and more we are watching the Fraud in Chief, use the power of his office to further an agenda that will do nothing but weaken not only this Country but other Democracies as well.
He is a blatent proponent of Muslim beliefs and Marxist idealogies, yet the lapdogs of the MSM allow him to move forward, with barely a word in protest.
So much of the Fraud's actions are like this one. Done under the radar, while the attention of the Country is focused on other events and news.
One has to believe that the advise of George Soros, Bill Ayres and the like, have had and continue to have, a large influence on what gets done in Washington.
Posted by: Sean at August 9, 2010 10:26 AM
---
Well the American people paid $27 Million dollars for sharia law in his home country of Kenya, why not buy his brother a place to live in.
Koh an advisor, another Communist has no problem with Sharia law coexisting with the Constitution. Another obama genius heard from. Then their can be an honor killing every day on your block.
We got to get rid of these people.

Posted by: Mark at August 9, 2010 12:34 PM
---
Just a test run before they try it here!
Posted by: MrHappy at August 9, 2010 03:15 PM
---
MrHappy has it right. Obama may not observe all of Islam & Sharia in his own life but he is perfectly willing to see it imposed on others-first in Kenya and next-???. Islam is a weapon proven to eradicate Western-style civilization and whether Obama is truely devout or not the destruction of capitalism and Western-style civ. is his goal. I'm convinced that a nation with a Muslim minority in excess of 10% and a majority with little commitment to anything is in serious danger of Islamic takeover. For Kenya ,12% could lead to critical mass, especially with $ from the USA. Wake up America-we COULD be next!!!!

Posted by: willy at August 9, 2010 10:04 PM
---
Tom. your right and he is doing a lot of this in our face thing with it too. grrrrr
Posted by: Wild Thing at August 9, 2010 11:36 PM
---
Sean, I agree with all you said. And this is ....
"One has to believe that the advise of George Soros, Bill Ayres and the like, have had and continue to have, a large influence on what gets done in Washington."............

I really think that is happening a lot.
Posted by: Wild Thing at August 9, 2010 11:42 PM
---
Mark, your right and we probably will be hearing more of Koh's doing things too as time goes by. augh!!!!!
Posted by: Wild Thing at August 9, 2010 11:44 PM
---
MrHappy, I think so too. The mosque in NY is going to put pressure on to get Shira law started too just my feeling about it.
Posted by: Wild Thing at August 9, 2010 11:46 PM
---
Willy, I agree, wake up America.
Posted by: Wild Thing at August 9, 2010 11:47 PM
---