« The Real Radio Hatemongers | Main | Happy Birthday Chief! »
August 26, 2010
Media Forgetting 9-11 Decide to Attack Those of Us That Do Remember What Islam Is About

MSNBC Host Ed Shultz: Ground Zero Mosque Opponents a "Bunch of Frustrated Whiteys, it's an Aryan Crowd"…and Then Confuses Osama With Obama

You have a diverse crowd over here and you have a bunch of frustrated whiteys over here and that's what they are! It is an Aryan crowd, is it not? I mean, it's a Caucasian crowd over there so concerned about the mosque!
Now we've got a bunch of folks out there scared that the Islamic Islam [yes, the 'Islamic Islam'] is taking over America and we all have to worry about it.
.
Katie Couric Accuses Mosque Opponents of "Tearing Down the Towers" of American Values.. Update: CBS Evening News Ties All-Time Ratings Low
Here is the LINK to see the video of Katie Couric. The CBS video code messes with my site, so I am posting i just the link for you.

http://www.cbsnews.com/video/watch/?id=6798552n
"It might be Islamophobia, Obamaphobia, or both -- but when loud speakers are blaring "Born in the USA" and signs say "No Clubhouse for Terrorists" it's clear we aren't just talking about a mosque anymore," CBS' Katie Couric said. "We can not let fear and rage tear down the towers of our core American values," Couric added.
(TVNewser)- The network newscast ratings for last week are in and "CBS Evening News with Katie Couric" tied its all-time low in total viewers with an average of 4.89 million tuning in during the five days.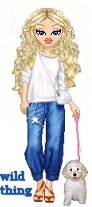 Wild Thing's comment.........
When will these anti Americans go to some other place. These people are beyond disgusting imo.

....Thank you Mark for sending this to me.

Mark
3rd Mar.Div. 1st Battalion 9th Marine Regiment
1/9 Marines aka The Walking Dead
VN 66-67


Posted by Wild Thing at August 26, 2010 06:48 AM
---
Comments
What a dolt. He is not only on the anti American bandwagon, he is anti White. Very strange rhetoric.
Posted by: TomR, armed in Texas at August 26, 2010 09:49 AM
---
If you stop and think about it, people like Katie, Ed, Chris Matthews and Keith Olberman, are really preaching to the choir. A very small choir. Their ratings prove that.
The only time the rest of us hear or know of any of their commnetary, is when they are posted on blogs like yours.
They keep throwing stuff out there in hopes that some of it sticks. They are irrelevant.

Posted by: Sean at August 26, 2010 12:14 PM
---
This seems to be their only defense. We are racists and Nazi's hence the Ayrian remark.
Fascism and communism are not two opposites, but two rival gangs fighting over the same territory . . . both are variants of statism, based on the collectivist principle that man is the rightless slave of the state...Ayn Rand
She should know born in Czarist Russia lived through the Russian Revolution and saw what the Nazi's did. She was a Jew who saw first hand what either regime was capable of.
And our hero John Galt," I'm mad as hell and I'm not going to take it anymore."
C'mon November.
Posted by: Mark at August 26, 2010 06:01 PM
---