« Army Gags Officer Challenging Obama Eligibility | Main | Obama Message Booed At The Boy Scout National Jamboree 2010 »
August 07, 2010
Liberal Extremists And The Supreme Court: Two Strikes In A Row---Liberty Lost On Three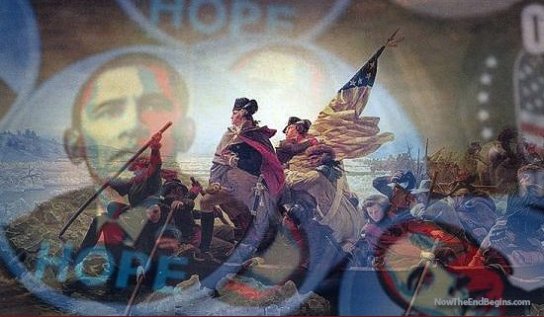 Liberal Extremists And The Supreme Court: Two Strikes In A Row---Liberty Lost On Three

By Dr. Alan Bates, MD.

This writer used to regard Glenn Beck as an alarmist, but having listened more closely and followed his presentation of historical facts and logic for the past couple of years, it is evident that Beck is an expert on America's past and gives an educated and honest appraisal of our future if we continue to tolerate the current ideologues who ignore the rule of law and our founding documents. The events Beck writes in his new book The Overton Window appears to be playing out almost weekly.

This week, the Congress dominated by Socialist Democrats voted to confirm Elena Kagan as Obama's second appointment to the High Court in a pattern which is easy to understand if one understands his ideology. Obama has shown that he is not race- or gender-blind, having sequentially appointed two women to the Court, neither of whom are Constitutionalists.

Moreover, Ms. Kagan has no judgeship experience. Her writings clearly reflect her personal activist ideology. Notwithstanding her personal socialist views, she has also been dishonest. One blatant example is her intentional alteration of the position of ACOG (American College of Obstetrics and Gynecology) a few years ago with respect to the organization's opposition to partial birth abortion, in such a way as to try and influence the Supreme Court's opinion on this heinous act. Such dishonesty on the part of one who now serves a lifetime appointment as a Supreme Court judge should be alarming.

This is only the second time in history that one that has no judgeship experience has been voted to the High Court, the purpose of which is to serve as a check and balance on the Legislative and Executive branches of U.S. government. A closer look will show this appointment is nothing more than another step forward in the Left's takeover of America by planting ideologues instead of constitutionalists into judgeships.

Americans must demand more of our government. The deck is stacked against our national survival. Four of nine justices recently showed their contempt for Amendment 2 (gun rights) by signing onto a statement that nothing in the Bill of Rights supports private citizens having a firearm for self-defense. Sotomayor voted with the liberal extremist faction of the Court. And one can expect Kagan to do the same.

We The People are now just one judge away from the Left's tyranny. I encourage you to read The Overton Window if you want to see where we may be headed and why. It is clear there will be a point beyond which Americans will not be able to climb out of the pot of boiling water. What legacy will you leave your children---the rule of tyranny or a nation of liberty? We must make the choice in whatever manner necessary or it will be made for us.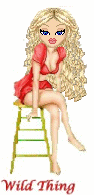 Wild Thing's comment........
Excellent write up. I really think we are at a turning point in our country. This next election and the one after that will decide if our country will survive or not.

....Thank you Mark for sending this to me.

Mark
3rd Mar.Div. 1st Battalion 9th Marine Regiment
1/9 Marines aka The Walking Dead
VN 66-67


Posted by Wild Thing at August 7, 2010 06:45 AM
---
Comments
I pray everyday that none of the four + one justices that are not liberal have to leave the court. If obama can replace one of them there is no alternative left but to revolt or lose America to socialism.
Posted by: TomR, armed in Texas at August 7, 2010 10:59 AM
---
Regarding your comment about the importance of the Elections of 2010 and 2012.
If statements are not made in 2010, and strong ones, at that. we can all write off 2012.
Posted by: Sean at August 7, 2010 01:29 PM
---
Right on Tom, that is crucial. Not to lose any of the conservatives. I want to say, 4 conservatives and a RINO but Kennedy has proven he's has a good side leaning toward the strict constructionist but then again he can fool you with some of his opinions.
As Sean say, 2010 is critical. If we can change the make up of the Congress they can blunt this left wing commie and chase him out of Washington, for ever.
Posted by: Mark at August 7, 2010 02:53 PM
---
Huge thank you to all of you for your input.
Posted by: Wild Thing at August 7, 2010 06:05 PM
---
I thought it would blunt Obama getting ScottBrown elected and being up here I could work on that. How the man could vote Kagan in I do not know.
Posted by: Avitar at August 8, 2010 12:06 AM
---