« Democrat Rep. Rangel's Lavish Birthday Party | Main | Ben Quayle Commercial »
August 13, 2010
James Caan Refuses to Be the Typical 'Hollywood Liberal'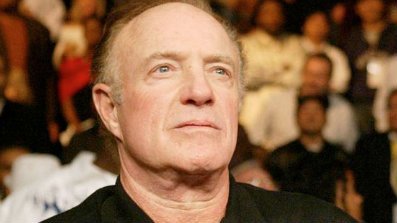 James Caan came out last week at a film festival - "I'm an ultra-conservative."
Veteran actor James Caan let people in on a little secret last week. After 46 successful years among Hollywood's most outspoken liberal stars, he's speaking up about breaking the mold.
"I'm an ultra conservative," he said at Moet & Chandon's 6th Annual Hollyshorts Film Festival Opening Night Celebration in Los Angeles.
"I'm not a G** damn Hollywood liberal, I'm not," he said, adding he only watches Fox News.
Caan, who was at the event promoting his involvement with the online platform Openfilm.com, also added that he doesn't think Hollywood actors need to comment on every single political issue. When Pop Tarts questioned him on California courts deeming Proposition 8, which bans same sex marriage, "unconstitutional," he preferred to keep his lips sealed.
"I don't want to comment on that. I'll let those other geniuses do that – all those actors who like to find a stage to push their agendas," he said. "They don't have political science degrees… I certainly don't. I'll leave it to Sean Penn or Barbara Streisand to comment on that."
Ouch.
But, Caan, who starred in the cult mob classic "The Godfather," had no qualms in expressing his opinion regarding homeland security's progress in controlling the presence of gangs and the mafia across the United States.
"The mafia has been well cracked down on. In terms of National Security, terrorists are our biggest problem," the 70-year-old said. "The mafia made money doing the same job the cities were doing – cloning bids, building buildings... They only kill each other, not that I'm condoning it."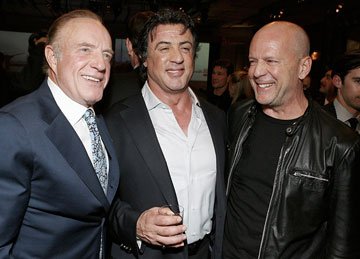 .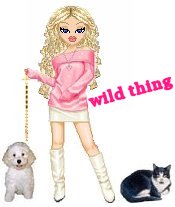 Wild Thing's comment........
It is interesting that most of the macho guys in Hollywood are not Democrats. heh heh

LOL I love how he said that about Sean Penn.....hahahhaa

Posted by Wild Thing at August 13, 2010 06:48 AM
---
Comments
I always figured he was a lefty. As with the late Dennis Hopper, I was wrong. I stereotyped 'em.
Posted by: Jim at August 13, 2010 04:19 PM
---
Aww gee, now I feel bad I was hoping Will Monday would kill 'little Bill' and he did. I didn't know Sonny Corleone was a conservative.
Well this is great news why did he wait so long in the closet ? Better late than never, I guess.
Posted by: Mark at August 13, 2010 04:46 PM
---
Macho guys, Wild Thing, and some good looking women, too...
James Caan, Gary Sinise, Jon Voight, Robert Duvall, Clint Eastwood, Ben Stein, Bo Derek, Danny Aiello, Stephen Baldwin, James Woods, Chuck Norris, Tom Selleck, Kelsey Grammer, Angie Harmon, Patricia Heaton, Robert Davi, Andy Garcia, Pat Boone, Charlie Daniels, Hank Williams, Jr., Kenny Chesney, Clint Black, Lorrie Morgan, Randy Travis, Martina McBride, Ted Nugent, Lee Ann Womack,
and in a few short years so many, many more will join them as
an American Renaissance is forthcoming.
Posted by: Carlos at August 14, 2010 12:14 AM
---
Jim, you were right to do so. Hollywood is truly weird. Most honestly are not like Sean Penn etc. at all. He and his ilk are few in numbers.
But most are democrats and kind of dem lights, that have voted more often for a Republican then a democrat. A lot of them too are independents and libertarians ( spelling). More then anything the ones that speak out the loudest are the horrible ones like Sean Penn, Danny Glover etc. YUK
Posted by: Wild Thing at August 14, 2010 01:31 AM
---
Mark, LOL I agree, anytime one of them is not some sicko communist like Sean Penn and Oliver Stone it is a plus.
Posted by: Wild Thing at August 14, 2010 01:33 AM
---
Carlos, thanks for listing a lot of them that is great. We can add Bo Derek to the list too and Raquel Welch. Bo even campaigned for GW Bush for both of his terms.
Posted by: Wild Thing at August 14, 2010 01:37 AM
---