« Rhema Marvanne - 'Amazing Grace' | Main | New Cigarette Law Snags Cartons For Troops Too »
August 05, 2010
it Is Us
It is us
We're the ones who allowed anti-Americans to take over America

by Ted Nugent
Barack Hussein Obama did not sneak into power. An army of clueless, disconnected, ignorant Americans invited him to bring his Marxist, glaringly anti-American jihad into our lives. This president's overtly destructive, clear-and-present-danger agenda is surpassed in transparency only by his ultra-leftist public voting record and overall lifetime conduct of consorting with the enemy as a child and student of Marxism, socialist and racist community organizer, congregant of the blatant America-hating black-theology- and social-justice-spewing Rev. Jeremiah Wright and close personal friend of convicted communist terrorists like Bill Ayers, and by his unflinching appointment of an array of communist czars, including Van Jones, Cass Sunstein, Anita Dunne, et al. So let me get this straight: You claim your intentions were noble because you simply wanted to get your child a puppy but somehow didn't notice that it was foaming at the mouth, and now you're shocked that your child has rabies?

I think not. That is not a mistake. It is negligence -- dangerous, life threatening and, I am convinced, downright criminal negligence.
And the price for such negligence is catastrophic, don't you know.

But it gets worse. For, you see, the blame doesn't fall just on the obvious stupidity of our friends and families who voted for this corrupt, death-wish government in whose stranglehold we find ourselves. Ultimately, it is our fault. It is the failure of those of us who know better but have failed miserably to educate our own. Living our lives with a captive audience of family, friends, co-workers, socialites, fellow worshippers at church and other parents at school -- everyone in our everyday walks of life -- far too many of us have allowed uneducated, history-devoid, denial-riddled, fantasy-driven, anti-gun and anti-hunting, anti-capitalism general ignoramuses to remain so and run amok, when by all thoughtful considerations, it was our duty to educate and upgrade everyone in our lives to truth, logic and the American way.
It is the terminal curse of apathy and disconnect that got us into this shameless mess we find America in today, and in all honesty, we have no one to blame but ourselves.
We all saw it coming, but political correctness caused most of us to clam up in the ridiculous mindset that it was more important to avoid hurting feelings than to stand up for what we knew in our hearts was being trampled underfoot. Sadly, America has become a nation of ultra-thin-skinned, whining little girls, afraid of our own shadows and so cowardly as to back away from the simple solution of speaking the truth when we know we are supposed to do so.
I have been damned as being a radical extremist my entire adult life for simply standing up and relentlessly promoting and celebrating self-evident truth, logic and common sense. The devil brigade acting upon the Saul Alinsky deception playbook has made its mark by lying, cheating and attacking with the very hate that it accuses everybody else of harboring. With an overall complicit media to bullhorn the brigade's agenda, a nation of sheep has taken the pill and swallowed it whole.
Welcome to the new fat, soft, cowardly nation of wimps with the perfectly corrupt president and pack of soulless hounds in government that they deserve.
Look at Harry Reid. Charlie Rangel. Listen to Nancy Pelosi. What kind of idiots do they represent? A huge army of idiots who wish to do nothing for their country, but whine for their government to do everything for them. Welcome to France, ladies and gentlemen, only worse.
There always have been bad, ignorant people in the world. But in the United States of America, land of the free and home of the brave, the epicenter of rugged individualism founded on the premise of live free or die, where the powerful DNA of defiance got us where we are as the last, best place on Earth, the ultimate violation is that so many hardworking, truly entrepreneurial, independent Americans backed down and failed to stand up when we saw the wimps squawking about all the wrong stuff.
Everything from the New Deal and Great Society on has been a dismal and grossly counterproductive failure, yet we continue to allow corrupt bureaucrats to keep jamming more of the same down our throats with barely a whimper of resistance. How pathetic. How lame. How un-American.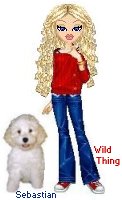 Wild Thing's comment.......
The 'sleeping giant' has been awakened. The Tea Parties are a start. We must follow through on our convictions.
We have the chance in November, 2010 to totally destroy the Democrat Party as an effective political force. Message: Get out, vote on November 2, 2010 and defeat every Democrat that is running for office!!! This may be your last chance!!!!

......Thank you RAC for sending this to me.

RAC has a website that is awesome. 336th Assault Helicopter Company

13th Combat Aviation Battalion - 1st Aviation Brigade - Soc Trang, Republic of Vietnam


Posted by Wild Thing at August 5, 2010 07:47 AM
---
Comments
Right on. Wow he nailed it. This half assed apology from those who voted for him that they didn't know, where the hell were they when obama was spewing his crap.
When obama ran into Joe the Plumber, obama made it perfectly clear where he was coming from. He says, to Harry Smith that he not a Socialist, well it's not a big leap to where obama is really coming from, the Communist side of the spectrum.
Posted by: Mark at August 5, 2010 06:22 PM
---
Mark, well said thank you.
Posted by: Wild Thing at August 5, 2010 06:53 PM
---
Remember in November... 2010 and 2012. Like Nixon said in '68: "This time, vote like your whole world depended on it." It does.
Posted by: Anonymous at August 5, 2010 08:42 PM
---
The Democrats have captured both sides on the ballot in somepartss= of Connecticut.
You can only imagine how bad I feel today after putting $500 into getting Scot Brown elected. (He voted FOR Kagan!)
Posted by: Avitar at August 6, 2010 01:14 AM
---