« Good Things Come To Those Who Wait | Main | Rep. Maxine Waters Charged With THREE Violations »
August 09, 2010
GOP To Have Hands Off Texas Rally In Response To Obama's Visit To Texas

.
Video from myfoxdfw, rally to be held in Dallas Monday with Rush fill-in host Mark Davis, 1,000 expected to attend

DALLAS - President Barack Cbama is scheduled to visit Texas on Monday. The fundraising mission includes stops in Dallas and Austin.
The president will attend a private fundraiser at the Highland Park estate of Russell and Dorothy Budd. Mr. Budd is the president and managing shareholder of nationally known plaintiffs' law firm Baron and Bud, PC.
The Budds will host a private fundraising dinner with President Obama as the special guest on Monday. Air Force One is scheduled to arrive at and depart from Dallas Love Field.
Dallas County Republican Party chairman Jonathan Neerman says the local GOP had about a week to put together a response to the President's visit. The party has planned a rally at Franklin Stadium at 10000 Hillcrest Road in Dallas that is scheduled to start at 5:00 p.m. Monday.
The Republican Party is expecting approximately 1,000 people to attend the rally. Radio host Mark Davis will serve as the rally's emcee.
The Dallas County Democratic Party does not have any official events scheduled to coincide with President Obamas Dallas visit.
The Hands Off Texas Rally will include remarks by Land Commissioner Jerry Patterson and former state solicitor general Ted Cruz, according to the party's website.
"We are doing a rally to send a message to President Obama and the Democrats that their policies are harmful, they are destructive to the country, and we want them to keep their hands off Texas," Preston said.
.
Barack Obama is coming to Texas to raise money for the Democratic Party with stops in Austin and Dallas on Monday, August 9th. Our response? The biggest Hands Off Texas! rally we've held yet at the Texas State Capitol to tell him and his Democrat friends to go home and keep their HANDS OFF TEXAS!
WHEN: Monday, August 9th, 5:30 p.m. Rain or shine
WHERE: Texas State Capitol, South Steps Austin, Texas
Featuring: Ted Cruz Former Texas Solicitor General
Chris Covo Director of Young Professionals, Americans for Prosperity
Dr. Donna Campbell GOP Nominee, Congressional District 25
David Porter GOP Nominee, Texas Railroad Commission
Jerry Patterson Texas Land Commissioner
Lisa Fritsch National Radio/Television Commentator
Emcee: Lathan Watts Lewisville City Councilman and TRHC Trustee
Brought to You By
* Texas Republican House Committee * Republican Party of Texas * Victory Texas * Texans for Fiscal Responsibility * Texas Federation of Republican Women * Texas Republican County Chairmen's Association * Travis County Republican Party * Williamson County Republican Party * Hays County Republican Party * Bastrop County Republican Party * Burnet County Republican Party * Blanco County Republican Party * Caldwell County Republican Party * Brazos County Republican Party
.

From their website that has the petition

http://handsofftexas.com/petitions/1
Link for signing the petition
TO: The Obama Administration
Senate Majority Leader Harry Reid
House Speaker Nancy Pelosi
The Democratic National Committee
The Texas Democratic Party
Texas is thriving due to conservative policies implemented over the past decade under Republican leadership that have made Texas one of the greatest states in the nation to live, work and raise a family. Thanks to Republican principles of limited and transparent government, low taxes and predictable regulations, our state is well-positioned for the future and does not need more of the failed liberal agenda the Democrat majority is pushing from Washington.
We respectfully ask that you keep your…
* Hands Off Our Healthcare
* Hands Off Our Jobs
* Hands Off Our Guns
* Hands Off Our Cars
* Hands Off Our Businesses
* Hands Off Our Income
* Hands Off Our Retirement
* Hands Off Our Lives
* Hands Off Our Families
* Hands Off Our Freedom
In short, keep your HANDS OFF TEXAS!
Don't worry about getting in trouble with the White House. When we present this petition to the DNC we will only give first names and cities so the Obama Team won't flag you as a member of "the mob".


.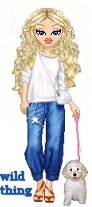 Wild Thing's comment.......
Good for Texas. I would love to see every place the Lord of Fly Catcher goes there is a rally, tons of signs and let him know our voice is growing and he can't ignore it.
Posted by Wild Thing at August 9, 2010 04:55 AM
---
Comments
".....Dallas loves you Mr. President.....?"
Posted by: darthcrUSAderworldtour07 at August 9, 2010 07:52 AM
---
Ouch ! Darth.
Need more people involved not only in Texas but round the country. Enough is enough.
Posted by: Mark at August 9, 2010 08:32 AM
---
I bet obama doesn't ride in front of the Texas schoolbook depository.
Posted by: TomR, armed in Texas at August 9, 2010 10:11 AM
---
Posted by: Eddie (Proud Cracker) at August 9, 2010 11:48 AM
---
I hope the lil' boy is stung badly by Texas hornets.
Posted by: Eddie (Proud Cracker) at August 9, 2010 11:49 AM
---
The Dallas rally was a good one, suprizingly there were more democrats next to me that replubicans. Good job Dallas for making an impact on our republic of Texas!
Posted by: Brian at August 9, 2010 08:36 PM
---
Thank you everyone.

Tom, heh heh
Brian, thanks for sharing about the rally.
Posted by: Wild Thing at August 9, 2010 11:30 PM
---