« Sarah Palin Confronted In Homer, Alaska By A Fraud | Main | Dr. Robert Jeffress Of First Baptist Church in Dallas on Islam and the Ground Zero Mosque »
August 10, 2010
Germany Shuts Down Hamburg Mosque Linked to 9/11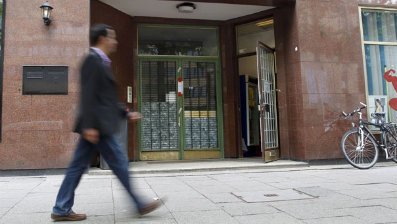 Aug. 9: A passerby is walking in front of the sealed front doors of the Hamburg mosque once frequented by some of the Sept. 11 attackers, and which German authorities said they believed was a meeting-point for Islamic radicals again.
Germany shuts down Hamburg mosque linked to 9/11

HAMBURG Germany
Aug 9
German police shut down a mosque in Hamburg on Monday which was once connected to the Sept. 11, 2001 attacks on the United States, saying it had links with armed Islamist groups in Pakistan and Afghanistan.
The Taiba Mosque in the port city was previously known as the Al-Quds Mosque and was once frequented by Mohammed Atta, the leader of the group that carried out the attack on the World Trade Center in New York for al Qaeda.
Despite the name change, the mosque in Hamburg's St. Georg district remained under close watch by security services since the 9/11 attacks.
"We believe that the mosque has been supporting terrorism for years," Manfred Murck from the Office for the Protection of the Constitution, a German domestic intelligence service, told a news conference held by Hamburg state authorities.
About 20 police cordoned off the mosque early on Monday and searched the premises, said the interior minister for Hamburg, Christoph Ahlhaus, adding that the cultural association behind the mosque had been declared a banned organisation.
The mosque was a meeting point for the "jihadist scene" which had in the past sent recruits to take part in the armed Islamist insurgency in Pakistan and Afghanistan, Ahlhaus said.
There was no mention of any arrests being made.
Egyptian-born Atta, who was on board the first of the two planes to hit the World Trade Center, studied at a technical university in Hamburg in the 1990s and frequented the Al-Quds mosque, along with other 9/11 plotters.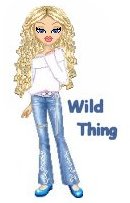 Wild Thing's comment.........
Why did it take them nine years to shut it down? deep sigh...well at least they are doing it now.

Hello Bloomberg, can you hear us now?
Posted by Wild Thing at August 10, 2010 05:55 AM
---
Comments
You wonder where Bloomberg's mind is. This is what the muslimes do they plant a mosk where they consider a victory has been scored. I guess this will be called the Cordoba mosk, in memory of the one planted in Spain after conquerring spain in the Crusades.
They are planting one near pittsburg, flt 93 went down that's two.
Posted by: Mark at August 10, 2010 08:54 AM
---
Kudos to the Germans for closing this mosque. There should have not been any mosques allowed to stay operational in the US after 9/11. Instead we have allowed the "religion of peace" to open more including now at Ground Zero.
Posted by: TomR, armed in Texas at August 10, 2010 09:49 AM
---
COMCAST.NET just reported NY Gov. Patterson is looking elsewhere to build this mosque! That is the RIGHT thing to do!! In 4-hours RAMADAN begins...
Posted by: darthcrUSAderworldtour07 at August 10, 2010 08:02 PM
---
The mosk in New York , i just heard somebody's putting a gay bar nearby. Only in New York there is justice...albeit perverted but still justice.
That ought to piss off some of those Ragheads.
Posted by: Mark at August 10, 2010 09:17 PM
---
Mark, I just don't understand about Bloomberg. How hard can it be for a person to read even one article about Islam and not understand what it is about. His mind is living in la la land.
Posted by: Wild Thing at August 11, 2010 02:10 AM
---
Tom, your right, I wonder how many mosques have started in our country in all the various States since 9-11.
Posted by: Wild Thing at August 11, 2010 02:12 AM
---
Darth, thanks for the information. Maybe they will do that and take him up on his idea.
Posted by: Wild Thing at August 11, 2010 02:14 AM
---
Mark, LOL that would really be something, it would tick off the Muslims big time. heh heh
Thanks Mark for the information.
Posted by: Wild Thing at August 11, 2010 02:15 AM
---