« Dictator in Chief Obama Complies With Agenda 21 and Expands Federal Power | Main | Armed Escorts to Accompany New Mexico Livestock Inspectors »
August 02, 2010
Fox News to Move to Front-row Briefing Room Seat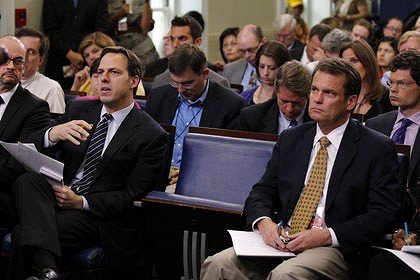 Fox News to move to ( Helen ) Thomas' front-row briefing room seat

The White House Correspondents Association voted unanimously Sunday afternoon to move Fox News to the front row of the White House briefing room.
The seating change was prompted by the resignation of veteran UPI reporter Helen Thomas.
According to Ed Henry, the senior White House correspondent for CNN and member of the WHCA board, the Associated Press will move to the front-row middle seat formerly occupied by Thomas.
Fox News will replace the AP in its former seat, also in the front row, and NPR, which lobbied for Thomas' seat along with Fox and Bloomberg News, will take Fox's former seat in the second row.
The 2010-2011 WHCA board includes representatives from USA Today, Reuters, C-SPAN, the New York Times, Politico, Time Magazine, NPR and the DC Examiner.
Liberal groups had lobbied for NPR's placement in the front row over Fox, which one petition called a "right-wing propaganda outlet."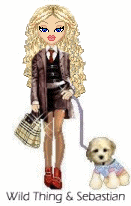 Wild Thing's comment.......
Congrats, Fox! They should have been there a long time ago.
Now we will see what will happen next because occupying a seat doesn't necessarily mean that they will be called upon to ask questions.
This is going to drive the left heh heh.
Posted by Wild Thing at August 2, 2010 05:44 AM
---
Comments
That can be taken two ways., Like in school the cutups would sit in the back of the room until the teacher moved them right up front so she wouldn't have to swing so far to smack'em, or they are doing a good job.
With this administration no one can be sure.
Posted by: Mark at August 2, 2010 07:13 PM
---
Mark, yes I see what you mean.
Posted by: Wild Thing at August 3, 2010 03:14 AM
---