« Heroism in Ambush May Yield Top Valor Awards | Main | Where or When ....Vietnam War tribute »
August 03, 2010
FL-22 GOP Candidate ~ Lt. Col. Allen West. Col. West America's Best!

This is an Ad for FL-22 GOP Candidate, Lt. Col. Allen West

"If it's about the lives of my men and their safety, I'd go through Hell with a gasoline can . . . There is not a person in this room I would not sacrifice my life for." -Lieutenant Colonel (Ret.) Allen B. West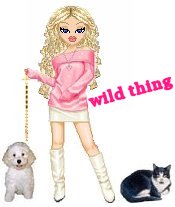 Wild Thing's comment..........
This is an outstanding web ad for GOP Candidate for the House of Representatives, Lt. Col. Allen West. Col. West is trying to unseat incumbent Democrat Rep. Ron Klein in Florida's 22nd Congressional District. I wish he was in my District so I could vote for him.
All the core military virtues are here: Tough on the enemy, protective of his men, honest about his actions.
Lt. Col. Allen West is running for Congress in Florida's 22nd District, and is a prime example of what the Republican Party should be standing up for, and for good reason. This guy is for real and America needs him and men and women like him. He understands the very real threats we face both from within our country, and from outside our borders, and has a clear vision of what we ought to be doing to meet and defeat them.
Posted by Wild Thing at August 3, 2010 06:49 AM
---
Comments
Not many officers at the height of their careers would sacrifice all they're worked for to protect their men. Lt Col West is a Man of Honor.
Posted by: BobF at August 3, 2010 01:50 PM
---
Allen West was a great officer. Now I hope he will soon be a great congressman.
Posted by: TomR, armed in Texas at August 3, 2010 02:33 PM
---
How is Col. West doing in the polls WT? I can't believe that everybody won't vote for him. He's all American.
Posted by: Mark at August 3, 2010 05:44 PM
---
The last I check Col. West was ahead in the polls. The response has been really good. I pray it keeps up and he is victorious.
Thank you Bob,Tom and Mark.
Posted by: Wild Thing at August 4, 2010 12:46 AM
---