« Mexican Drug Cartel Takeover of Texas Ranch Was Real After All | Main | Government Considers US Constitution "Terrorist Literature" »
August 14, 2010
DSA...Democratic Socialist of America ...The List, Check Out YOUR State For Names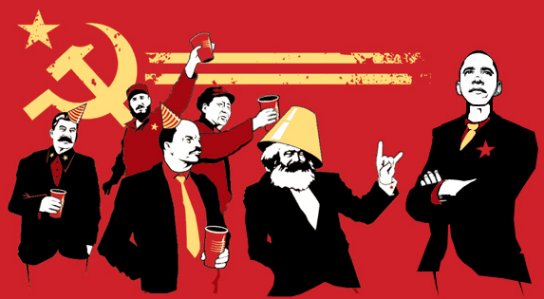 The Socialist Party of America announced in their October 2009 newsletter that 70 Congressional democrats currently belong to their caucus.
This admission was recently posted on Scribd.com:
...DISCOVER AND CREATE 21ST CENTURY SOCIALISM FOR BUILDING BRIDGES OF UNITY. WE
ARE AN EDUCATIONAL AND INTERACTIVE GROUPING NETWORK GEARED TOWARDS
PEACEFUL, PROGRESSIVE, AND RADICAL WORKS BASED SOLELY ON THE U.S. PERSPECTIVE.....

DSA-Members: American Socialist Voter - Democratic Socialists of America - 10-1-09
American Socialist Voter–
Q: How many members of the U.S. Congress are also members of the DSA?
A: Seventy
Q: How many of the DSA members sit on the Judiciary Committee?
A: Eleven: John Conyers [Chairman of the Judiciary Committee], Tammy Baldwin, Jerrold Nadler, Luis Gutierrez,
Melvin Watt, Maxine Waters, Hank Johnson, Steve Cohen, Barbara Lee, Robert Wexler, Linda Sanchez [there are 23 Democrats on the Judiciary Committee of which eleven, almost half, are now members of the DSA].
Q: Who are these members of 111th Congress?
A: See the listing below
Co-Chairs
Hon. Raúl M. Grijalva (AZ-07)
Hon. Lynn Woolsey (CA-06)
Vice Chairs
Hon. Diane Watson (CA-33)
Hon. Sheila Jackson-Lee (TX-18)
Hon. Mazie Hirono (HI-02)
Hon. Dennis Kucinich (OH-10)
Senate Members
Hon. Bernie Sanders (VT)
House Members
Hon. Neil Abercrombie (HI-01)
Hon. Tammy Baldwin (WI-02)
Hon. Xavier Becerra (CA-31)
Hon. Madeleine Bordallo (GU-AL)
Hon. Robert Brady (PA-01)
Hon. Corrine Brown (FL-03)
Hon. Michael Capuano (MA-08)
Hon. André Carson (IN-07)
Hon. Donna Christensen (VI-AL)
Hon. Yvette Clarke (NY-11)
Hon. William "Lacy" Clay (MO-01)
Hon. Emanuel Cleaver (MO-05)
Hon. Steve Cohen (TN-09)
Hon. John Conyers (MI-14)
Hon. Elijah Cummings (MD-07)
Hon. Danny Davis (IL-07)
Hon. Peter DeFazio (OR-04)
Hon. Rosa DeLauro (CT-03)
Rep. Donna F. Edwards (MD-04)
Hon. Keith Ellison (MN-05)
Hon. Sam Farr (CA-17)
Hon. Chaka Fattah (PA-02)
Hon. Bob Filner (CA-51)
Hon. Barney Frank (MA-04)
Hon. Marcia L. Fudge (OH-11)
Hon. Alan Grayson (FL-08)
Hon. Luis Gutierrez (IL-04)
Hon. John Hall (NY-19)
Hon. Phil Hare (IL-17)
Hon. Maurice Hinchey (NY-22)
Hon. Michael Honda (CA-15)
Hon. Jesse Jackson, Jr. (IL-02)
Hon. Eddie Bernice Johnson (TX-30)
Hon. Hank Johnson (GA-04)
Hon. Marcy Kaptur (OH-09)
Hon. Carolyn Kilpatrick (MI-13)
Hon. Barbara Lee (CA-09)
Hon. John Lewis (GA-05)
Hon. David Loebsack (IA-02)
Hon. Ben R. Lujan (NM-3)
Hon. Carolyn Maloney (NY-14)
Hon. Ed Markey (MA-07)
Hon. Jim McDermott (WA-07)
Hon. James McGovern (MA-03)
Hon. George Miller (CA-07)
Hon. Gwen Moore (WI-04)
Hon. Jerrold Nadler (NY-08)
Hon. Eleanor Holmes-Norton (DC-AL)
Hon. John Olver (MA-01)
Hon. Ed Pastor (AZ-04)
Hon. Donald Payne (NJ-10)
Hon. Chellie Pingree (ME-01)
Hon. Charles Rangel (NY-15)
Hon. Laura Richardson (CA-37)
Hon. Lucille Roybal-Allard (CA-34)
Hon. Bobby Rush (IL-01)
Hon. Linda Sánchez (CA-47)
Hon. Jan Schakowsky (IL-09)
Hon. José Serrano (NY-16)
Hon. Louise Slaughter (NY-28)
Hon. Pete Stark (CA-13)
Hon. Bennie Thompson (MS-02)
Hon. John Tierney (MA-06)
Hon. Nydia Velazquez (NY-12)
Hon. Maxine Waters (CA-35)
Hon. Mel Watt (NC-12)
Hon. Henry Waxman (CA-30)
Hon. Peter Welch (VT-AL)
Hon. Robert Wexler (FL-19)

Check out at their website the list of some of the topics I will list below:
Preamble ( just some snipets)
In the United States, the rise of global capitalism has been accompanied by the increasing strength of conservative and corporate elites and the weakening of social movements and trade unions that have historically been the backbone of mass liberalism. As a result, many socialists and progressives have come to question the tactics and policies that have long comprised the political program of the Left.
DSA has been in the forefront of this necessary reevaluation of Left strategy and program. For five years, DSA has been engaged in a thoroughgoing discussion of a renewed mission and vision for today's world. No old assumption has been too sacred to be scrutinized, and no new idea has been too provocative to be easily dismissed. Since DSA is a pluralist organization, no single document can adequately and equally reflect our diverse perspectives. But, at the end of our five year evaluation, we have established a political center of gravity to ground these diverse views. This is where we stand:
We are socialists because we reject an international economic order sustained by private profit, alienated labor, race and gender discrimination, environmental destruction, and brutality and violence in defense of the status quo.
We are socialists because we share a vision of a humane international social order based both on democratic planning and market mechanisms to achieve equitable distribution of resources,meaningful work, a healthy environment, sustainable growth, gender and racial equality, and non-oppressive relationships.
Section 1: Democracy, Liberty and Solidarity
Section 2: Democratic Control of Production and Social Life
The Capitalist Marketplace
Vision of a Socialist Economy
Interactions of Economy and Society

Section 3: The Global Economy, Global Politics and the State
The Global Economy
Global Environment
Global Politics
Section 4: A Strategy for the Next Left
( this section discusses "1.massive redistribution of income "

Section 5: The Role of Electoral Politics
Section 6: The Role of Democratic Socialists

.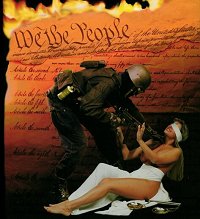 Wild Thing's comment........
This should be run in National ads across America, but of course that won't happen.
I also bet there are more Senate members than are listed.
Don't you just love how they use the term, "honorable" in front of their names. There isn't anything honorable about these American haters in Congress!
I noticed too how much of their list is exactly what Obama has been doing.

Posted by Wild Thing at August 14, 2010 07:47 AM
---
Comments
Cream de la Crap the DSA. Almost everybody in the white house has belonged of has joined this commie organization at one time or another. Elena Kagan the new Supreme Court justice is a member and was told to mentor obama. Hence, one of his anti-American choices to SCOTUS.
If we succeed in taking the country back all of these left wing groups will again fly under the radar again.
Posted by: Mark at August 14, 2010 11:48 AM
---
Out in the open commies. Protected by the MSM.
Posted by: TomR, armed in Texas at August 14, 2010 02:48 PM
---
Mark, good way to put it, "Cream de la Crap the DSA".
Tom, what a difference it would be if the media was on the side of America instead of socialists. These people would never get elected.
Posted by: Wild Thing at August 15, 2010 12:03 AM
---