« Ilario Pantano ~ Republican for Congress - NC-7 | Main | Mexican Drug Cartel Takeover of Texas Ranch Was Real After All »
August 13, 2010
Casual Friday's and Video of "Lt. Dan Band: For The Common Good " trailer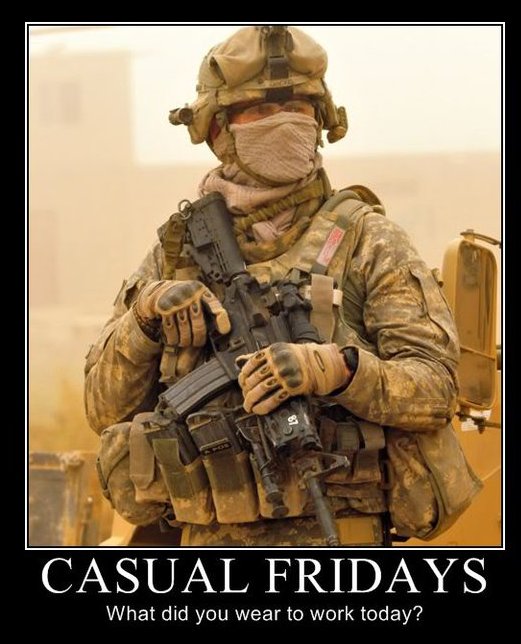 .

Lt. Dan Band: For The Common Good is a moving feature-length documentary that transcends genres and celebrates America's heroes. This uplifting film chronicles the journey of Academy Award® Nominated actor, Gary Sinise who since 9/11, has vowed to never to forget those who are willing to give all.
By following Gary and his Lt. Dan Band around the world for nearly two years, including Kuwait and Iraq, we meet many of our brave men and women in uniform, our heroic first responders, their families and the wonderful citizens that support them. In the process, we are inspired ourselves to actively participate in supporting America's finest, and to also never forget.
Lt. Dan Band: For The Common Good has an amazing soundtrack and special appearances by numerous celebrities, including Academy Award® Winners Jon Voight and Robert Duvall, as well as John Ratzenberger, Melina Kanakaredes, Raquel Welch, Connie Stevens, Mykelti Williamson, Dale Dye and more.
This powerful and emotional film is produced and directed by Hollywood filmmaker and 82nd Airborne Veteran Jonathan Flora.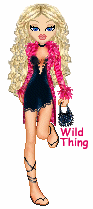 Wild Thing's comment........
Gary is such a special man, I am grateful I got to know him when we lived in Caifornia.
Also I wanted to let you know that Rush Limbaugh has a page now at Facebook. He is using it to post photos of his wedding and they are really beautifully done.
Rush has one photo there I love so much. It is of the Honor Guard that he had at their wedding to honor our troops and Veterans.
Posted by Wild Thing at August 13, 2010 07:55 AM
---
Comments
What a great trailer. Lt Dan Band is really working hard for the troops putting on that many concerts. Gary Sinise and his band deserve a lot of kudos.
Posted by: TomR, armed in Texas at August 13, 2010 09:59 AM
---
Our military would not be the most formidable force in the world if it wasn't for support of the American People, especially folks like Gary, Rush, Sean Hannity, Bob Hope, our hostess Chrissie, and the many other entertainers and celebrities who gave of themselves for us.
Posted by: BobF at August 13, 2010 10:20 AM
---
BobF, what's so ironic is that Chrissie entertained us when she was touring with Bob Hope in CuChi RVN. I loves me some Chrissie!
Posted by: Eddie (anti-Obama) at August 13, 2010 11:13 AM
---
Great post. Gary Sinise, does it over and over again. Its a great morale booster.
Posted by: Mark at August 13, 2010 07:11 PM
---
Tom, I agree, Gary Sinise is such a nice man. He used to come into my gift shop I had in Malibu, Ca. He would bring his kids with him and you could tell he loved them and they loved him.
Posted by: Wild Thing at August 14, 2010 12:59 AM
---
BobF., your very kind.
Being able to go to where our troops are and in person thank so many at one time is a memory that lives up front in a person's heart.
Posted by: Wild Thing at August 14, 2010 01:05 AM
---
Eddie, smooches. I love you too Eddie.
Posted by: Wild Thing at August 14, 2010 01:08 AM
---
Mark, he really does. He has truly shown how he cares and is really sincere about it. I am thrilled to see all he does and how humbled he is by our troops as people should be.
Our country would be nothing without our Veterans and our troops.
Posted by: Wild Thing at August 14, 2010 01:09 AM
---