« Obama You Reap What You Sow | Main | Liberal Extremists And The Supreme Court: Two Strikes In A Row---Liberty Lost On Three »
August 07, 2010
Army Gags Officer Challenging Obama Eligibility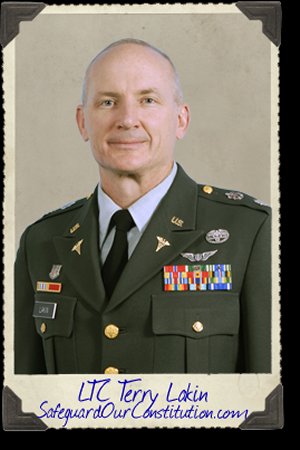 There are several articles and videos at this link, too many to post on here so I am putting the link to the page. Tons of information there.
Candidate for Congress: 'Usurper' holds Oval Office

Lt. Col. Lakin Arraignment scheduled for Aug. 6
Army gags officer challenging Obama eligibility
Escorts him from preliminary hearing under guard to prevent communications
August 6th, 2010
FT. BELVOIR, Va.
A decorated military officer who is challenging – in military court – President Obama's eligibility to be president was taken into custody and escorted under guard back to Walter Reed Army Base today after a hearing, apparently so he could not talk to the press or his attorney about his case, according to his defense attorney.
The Army held a hearing today at Ft. Belvoir, Va., for Lt. Col. Terrence Lakin, who posted a YouTube video challenging the Army to charge him after he refused to deploy to Afghanistan again this spring because of his concerns that Obama is ineligible to be president, and orders under his chain of command then would be suspect.
The hearing was on several charges of disobeying commands and "missing movement," and was held by Col. Denise Lind, who has been assigned to be the military judge in the case.
At the conclusion of the arraignment, Lakin was ordered not to speak with the press and was taken back to Reed under military escort, surprising and disturbing a civilian lawyer who has been working on his case.
"This was completely inappropriate. Col Lakin was brought here and taken away from here as if he was a common criminal. He was prohibited from talking to the press for two minutes; he was prohibited from talking to anybody, even me," Paul Rolf Jenson said.
Jensen said he was not sure how long Lakin was being detained because the Army offered no explanation as to why he needed an escort after the hearing. Jensen did say he thought it was because the Army did not want him talking to the press.
There also now are several hearings scheduled in the case, starting with an Aug. 20 event that will deal with evidence in the dispute.
According to the court, a second hearing on Aug. 27 would be for government "objections" to the evidence, and Jensen said he expects opposition from the White House at that point.
That's because the strategy in the case will include requests for evidence that Obama is, in fact, eligible to be commander-in-chief, evidence that could come through depositions with Hawaii state records holders – who presumably have access to Obama's original birth documentation if he was born there as he has written.
Two other hearings are set Sept. 2 and Sept. 14 in the case before the trial date of Oct. 13.
The 18-year Army veteran, decorated multiple times, is facing court martial where, if convicted, he could get up to four years of hard labor in prison and be dismissed from the military.
.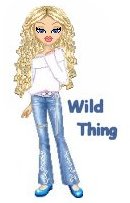 Wild Thing's comment.......
Obama and his legal team(s) have fought tooth and nail to keep his birth certificate sealed. I was just wondering what if they brought Soros in on this. I mean what if Sioros has it, put away in a big old safe.
Posted by Wild Thing at August 7, 2010 06:40 AM
---
Comments
I wonder how much the Army can legally gag LtCol Lakin. Maybe it makes no difference as the MSM seems to be avoiding this story anyway. LTC Larkin may have sacrificed himself for nothing.
Posted by: TomR, armed in Texas at August 7, 2010 11:02 AM
---
God I hope not. But this seems like a Kangeroo Court from the get go. All these PC pricks are out to shut him up. For the most part they are succeeding.
Sadly, he could wind up in Leavenworth for 20 years and never get to tell his story. This is not justice.
Posted by: Mark at August 7, 2010 02:57 PM
---
Thank you Tom and Mark. I feel so badly for our troops and how they must feel. Many of them have to be keeping an eye on this with LTC Larkin as well.
Posted by: Wild Thing at August 7, 2010 06:08 PM
---