« Lockerbie Probe and Connection To Obama | Main | Horrible Barbara Boxer Equates Serving In Military With Serving In Congress »
July 27, 2010
Treason From WikiLeaks and Anyone Else Connected To This IMO
Here is the asshole founder of Wikileaks.

WikiLeaks promises there's going to be much more and its founder (who should be in jail) has already said "he believes there is evidence of war crimes."

Julian Assange should be hung for TREASON. ~ Wild Thing
Close to 92,000 US documents and a total of 91,731 reports from United States military databanks relating to the war in Afghanistan .WikiLeaks is posting the documents, most of which are classified, on its website.

.


From Pat Dollards Blog

Pentagon Investigates Gay Rights Activist Soldier As Source Of Wikileaks Leak
"Manning wrote he had copied onto compact discs "possibly the largest data spillage in American history" while listening and lip-synching to Lady Gaga's "Telephone."
Military investigators are checking computers used by Bradley Manning, a U.S. Army intelligence analyst charged this month with leaking classified information, to see if he is the source of thousands of military documents published Sunday by WikiLeaks.
The material released by WikiLeaks relates entirely to the war in Afghanistan, while Pfc. Manning was stationed in Iraq. But investigators are trying to determine what material he was able to get access to and what material he transferred.
Col. Dave Lapan, a Pentagon spokesman, said investigators are looking broadly to determine where the material was taken from, but acknowledged that Pfc. Manning was a person of interest in the investigation. "He is someone we are looking at closely," Col. Lapan said.
WikiLeaks Sunday published thousands of secret U.S. military documents spanning more than five years. The information is in part humdrum and also dramatic, showing in raw detail the intelligence reports sent from personnel in the field. Among other things, the documents discuss civilian casualties, Pakistan's role in aiding the Taliban and the weapons capabilities of the Afghan insurgency.
WikiLeaks founder Julian Assange, at a news conference in London Monday, declined to comment on the identity of the source who leaked the documents, or on how the source managed to copy and leak them.
Asked about Mr. Manning, Mr. Assange said: "There is no allegation as far as we can determine" that the documents posted on WikiLeaks Sunday are "connected to Bradley Manning."
He said WikiLeaks has nonetheless "committed funds" to Pfc. Manning's legal defense, offering his military-appointed legal team money in case it wants to hire civilian counsel.
Mr. Assange said the source who leaked the documents was motivated by a desire "to call attention to a number of these incidents."
In early July, the U.S. military announced it would press criminal charges against 22-year-old Pfc. Manning for allegedly transferring classified military information to his computer and "delivering national defense information to an unauthorized source."
These charges appear to be connected to the leak of a classified video that WikiLeaks released to the public. The video, which depicts the July 2007 killing of two Reuters journalists and other individuals in Iraq by Apache helicopter gunships, provoked an international media sensation. In early April, Wikileaks released "Collateral Murder," a package of documents and videos related to the attack.
The organization said an anonymous leaker, credited only as "our courageous source," had furnished the materials, which included dramatic gunsight video.
According to a U.S. military charge sheet, Pfc. Manning improperly obtained secret information, including classified State Department cables and video footage of a July 2007 military operation, while stationed at a base east of Baghdad.

Earlier AP Story, July 6 2010:
POTOMAC, Md. — With his custom-made "humanist" dog tags and distrust of authority, Bradley Manning was no conventional soldier. Ostracized by peers in Baghdad, busted for assaulting a fellow soldier and disdainful of the military's inattention to computer security, the 22-year-old intelligence analyst styled himself a "hactivist."
On Tuesday, the U.S. Army charged him with multiple counts of mishandling and leaking classified data and putting national security at risk. Manning is suspected of leaking a classified video that shows a group of men walking down the street in Iraq before being repeatedly shot by Apache helicopters.
In a series of online chats in late May with a fellow computer geek, Manning claimed he had leaked a staggering 260,000 classified diplomatic reports, along with secret video of U.S. service members killing civilians, to the whistleblower website Wikileaks.org.
Manning is a slight, boyish-looking son of divorced parents from Crescent, Okla., population 1,400. His Facebook page shows him smiling, with stylish, upswept hair and a stated affinity for gay-rights groups including Repeal the Ban, which seeks to end the "don't ask, don't tell" policy on homosexuals serving in the U.S. military.
Growing up in a house he shared with his parents and older sister, Manning had a sharp intellect and an interest in science, history and computers, said Jordan Davis, a boyhood pal. He said Manning also was determined at a young age to join the Army. "It always seemed to me that Bradley was actually was more patriotic than probably even your average person," he said.
Chera Moore, another childhood friend, described Manning as highly intelligent and helpful. But she said he had "anger issues" and could get furious when people disagreed with him.
When Manning's parents split up in middle school, he left Oklahoma to live with his mother in Wales, Davis said. After Manning graduated from high school and returned to Oklahoma, he quit or lost jobs in food service and retail in Tulsa, Davis said. Settling briefly in Chicago, Manning moved in with an aunt in Potomac, a Maryland suburb of Washington, D.C., and took community college courses before joining the Army in 2007.
Davis said Manning trained in Arizona, probably at Fort Huachuca, where he trained in compiling intelligence reports. Such reports help the military determine changes in enemy capabilities, vulnerabilities and probable courses of action.
In recent months, Davis said, Manning seemed to have grown more aware of social issues, including the gay-rights movement.
Manning's family members declined interview requests from The Associated Press.
According to partial chat logs Lamo shared first with Wired.com, Manning started communicating with Lamo on May 21, a couple weeks after he was reduced in rank from specialist to private first class for assaulting another soldier.
In one of many personal asides, Manning told Lamo he had been the only nonreligious person in a town that had "more pews than people," and that he had custom-made dogtags reading "humanist."
Manning said he was pending discharge for an "adjustment disorder," according to the chat logs, but Army spokesman Lt. Col. Eric Bloom said Manning wasn't facing discharge when he was detained May 29.
The chats reveal Manning's frustration at being "regularly ignored" at work. "I've been isolated so long," he wrote. "I just wanted to be nice, and live a normal life … but events kept forcing me to figure out ways to survive … smart enough to know what's going on, but helpless to do anything."
According to the chat logs, Manning's turning point came when he watched Iraqi police detain 15 people for printing anti-Iraqi literature that turned out to be a scholarly critique of Prime Minister Nouri al-Maliki. "After that … I saw things differently," he wrote. "I was actively involved in something that I was completely against."
Manning wrote he had copied onto compact discs "possibly the largest data spillage in American history" while listening and lip-synching to Lady Gaga's "Telephone." He wrote that he exploited "a perfect storm" of military computer vulnerability: "weak servers, weak logging, weak physical security, weak counterintelligence, inattentive signal analysis."
.

The Wikileaks 'source': Former army analyst facing 52 years in prison
Source Independent World

As governments around the world assessed the damage done by Wikileaks's Afghanistan war logs, thoughts also turned to a lonely US Army private, who goes by the screen-name bradass87, currently behind bars in Kuwait.

Bradley Manning, 22, was serving as an army intelligence analyst in Baghdad when he was taken into custody by military police in May this year and transferred to Kuwait. Charges against him were filed this month and, if they stick, he could face 52 years in prison.

That Manning and Wikileaks are acquainted has been well established. Manning is charged with providing Wikileaks with a US military video of a raid in Iraq in July 2007 showing the gunning down of civilians, including two Reuters journalists. The charges currently filed against him stem from him disseminating that video.
Julian Assange, the founder of Wikileaks, said he was ready to help fund a civilian defence Manning might launch to fight those charges. As to whether he was the source for the new trove of documents, Assange noted: "There's no allegation, as far as we can determine, that this material is connected to Mr Manning."
If Manning was the source, he might have got away with it had he not struck up a cyber-relationship with Adrian Lamo, a convicted hacker in California, who reported their contact to the Pentagon.
If Lamo thought he was doing the nation a service by exposing Manning, there was apparently little he could do about Wikileaks. It "has acted in a tremendously irresponsible fashion", Lamo said yesterday. "They took advantage of systems that were put into place for the purpose of intelligence sharing, for the purpose of making sure that all elements of national security both at home and abroad had access to the information they needed in order to do their job."
Lamo contended Manning could not have done it all alone. But Manning, we learn, had sufficient guile to see that while the military had banned all personnel from using zip drives and other storage devices that might be used to download sensitive material, they had not included CD-Roms. So, he would slip in discs that he pretended were Lady Gaga albums and even reportedly lipsynched her songs as he downloaded the secret material.
.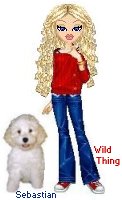 Wild Thing's comment.......
Our country has GOT to go back to coming down hard on those that commit treason.

Charge ALL involved with high treason! And the penalty must be death.

And how about holding Obama responsible for NOT stopping Wikileaks from releasing top secret data.

But damn TREASON has become "acceptable behavior" with Obama leading by example.
I heard on this next thing on the radio and it is important to note that WikiLeaks has thousands of Hillary Clinton's classified diplomatic cables as Secretary of State to various foreign governments......and that Wikileaks and the NY Times refuses to publish them because their release might harm Democrats.
But classified military documents? No problem. They'll publish those.
Posted by Wild Thing at July 27, 2010 06:50 AM
---
Comments
Don't they investigate the backgrounds of potential Classified Analysts anymore. If they had they had to know his background and what a potential disaster this could be.
His facebook site has been whitewashed and a few comments defending this Piece of garbage for heroic action. 52 years for treason, 6 bullets from a 7 man firing squad is a lot cheaper. Then they can throw his ashes in Pelosi's backyard that would be fitting.
Posted by: Mark at July 27, 2010 08:53 AM
---
Assange & Manning should both be hung as well as Hussein for treason.
Posted by: Eddie (Proud Cracker) at July 27, 2010 09:55 AM
---
The Vietnam War opened the door for treason. Traitors like John Kerry and Jane Fonda were not punished. Now we have a traitor for president.
These punks, Manning and ASSange need exactly what Eddie states, a long drop and a short rope.
Posted by: TomR, armed in Texas at July 27, 2010 11:20 AM
---
Mark, I agree, like the idea of the firing squad.
Posted by: Wild Thing at July 27, 2010 06:54 PM
---
Eddie, I would love to know the exact reason our country stopped punising for treason. I mean not a slap on the wrist punishment but serious and deadly punishment, we need to bring it back asap.
Posted by: Wild Thing at July 27, 2010 06:56 PM
---
Tom, you hit the nail on the head. Your so right Tom, our country did not punish those traitors and there is even proof what Kerry and Jane did that got troops killed.
Posted by: Wild Thing at July 27, 2010 06:58 PM
---