« Rob Portman ad in Ohio Tells Honest Look At Obama's Destroyer "Cap and Trade" | Main | He Can't Resist: Obama Bashes Founders on 4th of July »
July 07, 2010
The Transportation Security Administration (TSA) to Block "Controversial Opinion" on the Web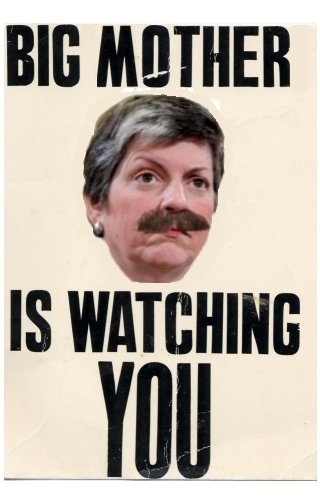 TSA to Block "Controversial Opinion" on the Web

The Transportation Security Administration (TSA) is blocking certain websites from the federal agency's computers, including halting access by staffers to any Internet pages that contain a "controversial opinion," according to an internal email obtained by CBS News.

The email was sent to all TSA employees from the Office of Information Technology on Friday afternoon.

It states that as of July 1, TSA employees will no longer be allowed to access five categories of websites that have been deemed "inappropriate for government access."
The categories include:

* Chat/Messaging
* Controversial opinion

* Criminal activity

* Extreme violence (including cartoon violence) and gruesome content

* Gaming

The email does not specify how the TSA will determine if a website expresses a "controversial opinion."

There is also no explanation as to why controversial opinions are being blocked, although the email stated that some of the restricted websites violate the Employee Responsibilities and Conduct policy.

The TSA did not return calls seeking comment by publication time.
.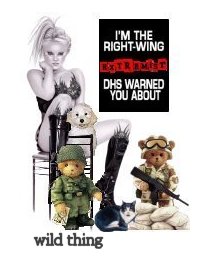 Wild Thing's comment.......

Good grief. The USA is becoming a Maoist gulag is or on it's way there anyway.
This is about access from the office government computers. But private computers could be next I guess. Well then the Whitehouse.gov will be blocked. Very controversial! that one is for sure, with Obama at the helm.

I guess "Controversial" is defined as anything that does not fully embrace the propaganda of the Obamaviks.
Americans are beginning to learn what tyranny is all about. And forget Constitutional rights!

....Thank you Mark for sending this to me.

Mark
3rd Mar.Div. 1st Battalion 9th Marine Regiment
1/9 Marines aka The Walking Dead
VN 66-67


Posted by Wild Thing at July 7, 2010 06:45 AM
---
Comments
"Controversial opinion" is anything a left/libtard bureaucrat disagrees with. Therefore, according to policy, TSA works can surf the Internet for midget porn at work but Rush Limbaugh will get them a re-education camp.
Posted by: Anonymous at July 7, 2010 03:03 PM
---
Posted by: Wild Thing at July 7, 2010 06:28 PM
---