« Obama Orders His NASA Chief Charles Bolden To Suck Up To Muslims Since They Don't Contribute To Space Programs | Main | Rob Portman ad in Ohio Tells Honest Look At Obama's Destroyer "Cap and Trade" »
July 07, 2010
Texas Principals Lose in Religious Freedom Case Involving Confiscated Candy Canes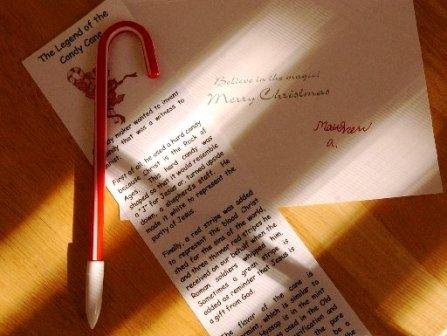 Texas principals lose in religious freedom case involving confiscated candy canes

By Anna M. Tinsley
This week, the 5th U.S. Circuit Court of Appeals in New Orleans ruled that the principals can be liable for not letting students in 2001 and 2003 hand out their candy canes pens with descriptions as well as pencils that read, "Jesus is the reason for the season.''
"This is a big win for the First Amendment and for millions of students nationwide,'' said Kelly Shackelford, president of the Plano-based conservative Liberty Institute, which represents the families in the lawsuit.
Josh Skinner of Dallas, attorney for principals Lynn Swanson of Thomas Elementary School and Jackie Bomchill of Rasor Elementary, said he and his clients will now decide whether to appeal to the full appeals court, the U.S. Supreme Court or both.
"We think the court is wrong,'' he said, adding that keeping the principals involved in the lawsuit personally opens them up to punitive damages of tens of thousands of dollars that someday might be awarded. "The court fails to recognize the confusion that exists in the law.''
One case involved pencils that a girl tried to distribute in 2001. Another involved a third-grade boy who tried to pass out candy canes and attached cards in 2003. The lawsuit also cited other cases of students not being allowed to hand out items with religious themes.
In 2005, the Plano school district updated rules about when students can hand out religious-themed items — before and after school, at recess, at designated tables during school hours and at three annual parties.
Those rules were upheld as constitutional last year by the appeals court, but parents in the case filed an appeal. Earlier this week, the U.S. Supreme Court declined to hear an appeal from the Plano parents who disagree with those rules.
In this case, though, the principals unsuccessfully sought to be pulled out of the lawsuit.
But Skinner said an appeal gives him "a good chance of explaining … how this part of the law is very confusing ... and how our clients shouldn't be held personally liable.''
Another issue in the ruling was whether elementary school students "have a First Amendment right to be free from religious-viewpoint discrimination while at school,'' according to the court document.
The judges ruled that "it has been clear for over half a century that the First Amendment protects elementary school students from religious-viewpoint discrimination.''
"This is a pretty strong ruling,'' Shackelford said. "It not only firmly establishes the First Amendment rights of students … but it says these violations are so extreme (that the judges) will hold school administrators personally liable.''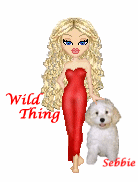 Wild Thing's comment.......

I had not heard about this case. Why can't they Christmas alone, it is Jesus birthday and they sure do hate it and Him.

....Thank you Mark for sending this to me.

Mark
3rd Mar.Div. 1st Battalion 9th Marine Regiment
1/9 Marines aka The Walking Dead
VN 66-67


Posted by Wild Thing at July 7, 2010 06:40 AM
---
Comments
Luckily I grew up when Christianity was accepted as the religion of Americ. Our principals started the school day with a prayer and a religious song broadcast over the speaker system. Then we would recite the Pledge of Allegience and listen to a patriotic song over the speaker system. That was Texas in the 50's/60's. All of my principals thruout my schooling were WWII veterans.
Now we live in the PC era and we allow shit groups like the muslims and aetheists to dictate attacks on Christianity, the religion America was founded on.
Posted by: TomR,armed in Texas at July 7, 2010 11:06 AM
---
Amen, Tom.
I was thining the other day there are 45 words in the first amendment. It is not written in legalese it is written so common people can understand it. In other words these are our rights not the governments and they were given to us for the express purpose of granting us the freedom to live our lives as we see fit. Since the addition of the Bill of Rights, the government and others have been trying to take away or suspend those rights all for our own good.
Now who the hell believes that one, for our own good, if it was for our own good why not leave Our Rights Alone. After all our Rights are indalienable ...Right.
Posted by: Mark at July 7, 2010 03:06 PM
---
Oh and one last thing Justice Anthony Kennedy said yeaterday, He has no intention of retiring until after obama is GONE. Score one for us.
Posted by: Mark at July 7, 2010 03:07 PM
---
Gosh, this is America and we might have adherents of Christianity here... what a novel concept! (Hey, liberals, religious freedom includes more than America-hating jihadists and atheists!)
Posted by: Anonymous at July 7, 2010 03:07 PM
---