« Inspector General Finds Racial Bias In Auto Dealership Closings Ordered By Obama | Main | Pakistan Bans Bollywood Comedy About Osama bin Laden »
July 25, 2010
Taliban Says It Captured 2 U.S. Troops in Afghanistan

U.S. Troops Missing in Kabul
Washington Post Foreign Service
KABUL -- Two U.S. service members went missing after driving off their base in Kabul on Friday, and the Taliban later claimed to have captured them in eastern Afghanistan, NATO officials said Saturday, the same day five U.S. troops were killed in the south.
Coalition forces launched a manhunt by ground and air for the two missing troops but did not immediately release information about their identities or what is known of their whereabouts. The Associated Press reported that the two were Navy personnel, citing a NATO official who spoke on the condition of anonymity.
"Every available asset is being brought to bear" to find them, said Lt. Col. Joseph T. Breasseale, a NATO spokesman in Kabul.
Afghan officials in Logar province, which borders Kabul to the south, said the two service members were driving an armored sport-utility vehicle when they were captured in Matinai, a village in the Charkh district. A spokesman for Logar's governor, Din Mohammad Darwish, said the area is "totally under control of the enemy."
A Taliban spokesman, Zabiullah Mujahid, called Afghan reporters in Logar on Saturday and told them that the militant movement had captured the two Americans and killed one of them, according to an Afghan reporter and the governor's spokesman. NATO officials said they could not confirm the statements of the Afghan officials or the Taliban.
The announcement of the two service members' disappearance came on a difficult day for NATO forces, as five U.S. troops were killed in bomb attacks in southern Afghanistan, the volatile region where the Taliban is strongest. Four of the troops died in one bomb blast, and one died in a separate attack, NATO officials said.
The deaths pushed NATO's death toll in July to 75 troops, including 56 Americans. Last month was the deadliest of the war for NATO troops, with more than 100 killed.
President Obama has sent 30,000 new U.S. troops to Afghanistan, and commanders attribute the growing violence to the push into Taliban strongholds where the coalition previously had a minimal presence. Others say that the Taliban has grown stronger by the year and that it now controls wide swaths of the country.
Kidnappings of U.S. troops in Afghanistan are rare. One American soldier, Spec. Bowe Bergdahl, from Idaho, has been held captive since June 2009.
.

More details here:

2 US Navy service members missing in eastern Afghanistan
Samer Gul, district chief of Charkh district in Logar province, said that a four-wheel drive armored vehicle was seen Friday night by a guard working for the district chief's office. The guard tried to flag down the vehicle, carrying a driver and a passenger, but it kept going, Gul said.
"They stopped in the main bazaar of Charkh district. The Taliban saw them in the bazaar," Gul said. "They didn't touch them in the bazaar, but notified other Taliban that a four-wheel vehicle was coming their way."
The second group of Taliban tried to stop the vehicle, but when it didn't, insurgents opened fire and the two occupants in the vehicle shot back, he said.
NATO said a search is under way for the missing service members. According to Gul, one may have been killed and the other taken hostage by the Taliban.
"Maybe they wanted to go to Paktia province or to the American base, but they came down the wrong road toward Charkh," Gul said. "They didn't pay any attention to the police. Otherwise we could have kept them from going into an insecure area and now this unfortunate incident has happened."
Military officials could not confirm the district chief's account.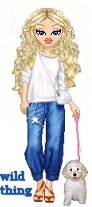 Wild Thing's comment.......
This is awful. Prayers for these men that they are still alive and somehow can get free.
Posted by Wild Thing at July 25, 2010 06:55 AM
---
Comments
These guys screwed up. I wonder what their plan was. The Taliban report that one of them is dead and they want to trade his body for some of their captured Taliban buddies. All we can do right now is pray for them.
Posted by: TomR, armed in Texas at July 25, 2010 11:56 AM
---
Now they want to make a trade and will keep Him(them, if both are alive) alive as long as it serves their purpose. What does ohbama's rules of engagement say about this? Do we barter with their lives or not.
I wonder if the Taliban read them their Rights ?
Pray fot them is right.

Posted by: Mark at July 25, 2010 12:06 PM
---
Tom and Mark, thank you for the added information.
Posted by: Wild Thing at July 25, 2010 11:45 PM
---