« New Black Panther Party Leader Malik Shabazz Heaping Praise on Osama Bin Laden | Main | The Dreams And Audacity Of Barack Obama: 'Progress' Report by Dr. Alan Bates, MD. »
July 10, 2010
Barack Hussein Obama The Worst CIC In History of USA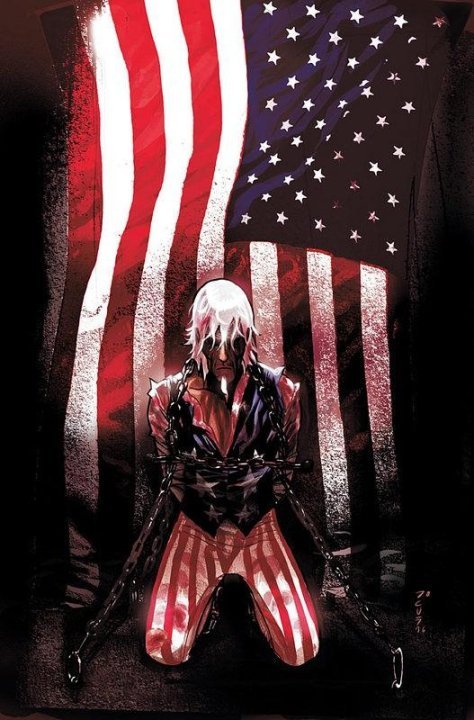 Barack Hussein Obama The Worst CIC In History of USA
Today we have a commander-in-chief who would prefer not to talk about actually winning:
"I'm always worried about using the word 'victory,' because, you know, it invokes this notion of Emperor Hirohito coming down and signing a surrender to MacArthur."

In order to avoid the potential for some kind of awkward "victory," our soldiers and Marines are literally unable to shoot when every element of common sense and the entire history of warfare tell them to shoot:
Troops: Strict war rules slow Marjah offensive
By Alfred de Montesquiou and Deb Riechmann – The Army Times
Monday Feb 15, 2010 15:08:51 EST
MARJAH, Afghanistan — Some American and Afghan troops say they're fighting the latest offensive in Afghanistan with a handicap — strict rules that routinely force them to hold their fire.
Although details of the new guidelines are classified to keep insurgents from reading them, U.S. troops say the Taliban are keenly aware of the restrictions.
"I understand the reason behind it, but it's so hard to fight a war like this," said Marine Lance Cpl. Travis Anderson, 20, of Altoona, Iowa. "They're using our rules of engagement against us," he said, adding that his platoon had repeatedly seen men drop their guns into ditches and walk away to blend in with civilians.
If a man emerges from a Taliban hideout after shooting erupts, U.S. troops say they cannot fire at him if he is not seen carrying a weapon — or if they did not personally watch him drop one.
What this means, some contend, is that a militant can fire at them, then set aside his weapon and walk freely out of a compound, possibly toward a weapons cache in another location. It was unclear how often this has happened. In another example, Marines pinned down by a barrage of insurgent bullets say they can't count on quick air support because it takes time to positively identify shooters.
"This is difficult," Lance Cpl. Michael Andrejczuk, 20, of Knoxville, Tenn., said Monday. "We are trained like when we see something, we obliterate it. But here, we have to see them and when we do, they don't have guns."
That mindset doesn't just apply to our fighting men on the ground, who are put in a position in which they can't defend themselves if their enemy flouts Obama's miserable rules of engagement. The pilots flying overhead and the artillerymen on surrounding positions are prevented from supporting our soldiers if they get pinned down, too:

Family calls U.S. military goals 'fuzzy'Parents of soldier killed last week criticize firepower restrictions
By DENNIS YUSKO, Staff writer
First published in print: Thursday, June 24, 2010
QUEENSBURY — The parents of a Lake George soldier killed in Afghanistan attacked the Obama administration Wednesday for "flower children leadership," and said they would work to change U.S. rules of military engagement in the nine-year conflict.
Hours before holding a wake for their 27-year-old son in Glens Falls, Bill and Beverly Osborn heavily criticized a military policy implemented last year that places some restrictions on when American troops can use firepower in Afghanistan. The new rules were set when Gen. Stanley A. McChrystal assumed command of the Afghanistan effort, and have reportedly made it harder for troops to call in for or initiate air power, artillery and mortars against the Taliban.
The counterinsurgency policy is intended to reduce civilian casualties and win the allegiance of Afghans, McChrystal had said. But echoing criticisms from the Vietnam era, Bill Osborn said Wednesday that it's tied the hands of service members on the ground.
"We send our young men and women to spill their blood and we won't let them do their job," he said from his Queensbury home. "Winning hearts and minds is wonderful, but first we have to defeat the enemy."

Obama doubled the American body count from Bush in 2009, and is now on pace to double his own total (which means four times the Bush 2008 Americans KIA).
We just suffered the highest number of American causalities for a single month in the history of the war. Mind you, EVERY month becomes the new "deadliest month" under Obama.
America firebombed Tokyo and Dresden in World War II. We didn't make sure that every single person who could possibly get killed during an attack was a 100%-confirmed "militant" before we sent a wave of death at our enemies. If we'd resorted to that form of liberal moral stupidity, we would have lost – and the only question would have been how many of us would have ended up speaking German, and how many of us would have ended up speaking Japanese.
Thank God we didn't have Obama leading us back then.
But our rules of engagement still weren't getting enough American soldiers killed, so Team Obama came up with a better idea: how about ordering soldiers to go into battle with unloaded weapons? That's right. Soldiers are now told to wait until they actually start falling down on the ground dead before they can actually be allowed to fumble a round into the chamber.

Fighting a War without Bullets?
by Chris Carter
Human Events
05/25/2010
Commanders have ordered a U.S. military unit in Afghanistan to patrol with unloaded weapons, according to a source in Afghanistan.
American soldiers in at least one unit have been ordered to conduct patrols without a round chambered in their weapons, an anonymous source stationed at a forward operating base in Afghanistan said in an interview. The source was unsure where the order originated or how many other units were affected.
When a weapon has a loaded magazine, but the safety is on and no round is chambered, the military refers to this condition as "amber status." Weapons on "red status" are ready to fire—they have a round in the chamber and the safety is off.
The source stated that he had been stationed at the base for only a month, but the amber weapons order was in place since before he arrived. A NATO spokesman could not confirm the information, stating that levels of force are classified.

In other words, our guys can't prepare their weapons to actually fire until they are already under attack.
Imagine sending our police into a building filled with armed gang members like that.
And you want to know how to win a medal in Obama's army? Don't do anything. Certainly don't actually shoot at the enemy.
Hold fire, earn a medal
By William H. McMichael – Staff writer
Wednesday May 12, 2010 15:51:31 EDT
U.S. troops in Afghanistan could soon be awarded a medal for not doing something, a precedent-setting award that would be given for "courageous restraint" for holding fire to save civilian lives.
The proposal is now circulating in the Kabul headquarters of the International Security Assistance Force, a command spokesman confirmed Tuesday.
"The idea is consistent with our approach," explained Air Force Lt. Col. Tadd Sholtis. "Our young men and women display remarkable courage every day, including situations where they refrain from using lethal force, even at risk to themselves, in order to prevent possible harm to civilians. In some situations our forces face in Afghanistan, that restraint is an act of discipline and courage not much different than those seen in combat actions."
Soldiers are often recognized for non-combat achievement with decorations such as their service's commendation medal. But most of the highest U.S. military decorations are for valor in combat. A medal to recognize a conscious effort to avoid a combat action would be unique.

It used to be that the hero was the guy who took on the enemy. Now it's the guy who crawls into the fetal position and walks away from a battle with an unfired weapon.

And then there is Obama's timetable for a cut-and-run had nothing whatsoever about satisfying military issues and everything about satisfying political ones within Obama's radical leftwing base. The military wasn't even consulted, according to General David Petraeus:
McCain: "General, at any time during the deliberations that the military shared with the President when he went through the decision-making process, was there a recommendation from you or anyone in the military that we set a date of July 2011?"
Petraeus: "Uh, there was not."
McCain: "There was not – by any military person that you know of?"
Petraeus: "Not that I'm aware of."

Nobody knows what the hell is going on over there. Are we going to stay and fight? Or cut and run? Most of the Obama administration is saying that we are most definitely going to cut and run in July 2011. Take Vice President Biden, who says, "In July of 2011 you're going to see a whole lot of people moving out. Bet on it." All Obama will say is that "We didn't say we'd be switching off the lights and closing the door behind us." which isn't really saying anything.
All the money is on a pullout, as Obama cuts and runs. The Afghan people know that, know that the Taliban will soon be their landlords, and aren't about to risk any kind of meaningful alliance with America that would be necessary to actually winning over there.
Do you remember FDR telling Churchill, "I'll give you a year, and then we're running with our tail between our legs where it belongs"???
If it's a war worth fighting, it is a war worth sticking around to fight.
We will win when we allow our fighting men to fight. And not until then.
If you wonder whether Afghanistan is going to become like Vietnam, stop wondering: it already has. Because we're fighting Afghanistan the same way we fought Vietnam – with the mindset of putting our troops in danger while simultaneously preventing them from securing victory.
Posted by Wild Thing at July 10, 2010 05:55 AM
---
Comments
Yeah that picture of Hirohito signing the surrender document on board the USS Missouri was really heart wrenching. I sure all the slaughtered Chinese, enslaved and murdered Koreans, Fillapinos, and every other nationality really felt sorry for the Emperor having to sign that document.
Obama knows as much history as he does about running a war. The Emperor was spared a war crimes trial and Tojo was left holding the bag for the whole Jap nation. Tojo was the only Jap war criminal hanged.
Yeah lets not talk about victory. It's a damn good thing our Fathers thought about it and went after it with reckless abandon to achieve it.
It must really irk obama that the United States won that war and liberated the whole world.
Posted by: Mark at July 10, 2010 08:29 AM
---
These ROEs remind me of the bombing restrictions of North Vietnam by LBJ. We could not bomb Haiphong Harbor or Hanoi. There were bombing halts to show that we were really interested in peace. We were not allowed to cross into Laos or Cambodia(except clandestinly). However at least we had free fire zones and the troops were allowed to fire back if fired at. obama's ROEs for Afghanistan are much more strict. I feel for the troops and wonder how many will be casualties because of these ROEs. I also wonder how much more difficult and costly this war effort will be because of obama's ineptness.
Posted by: TomR,armed in Texas at July 10, 2010 11:11 AM
---
If our Coward In Chief is worried about looking like Emperor Hirohito coming down and signing a surrender perhaps he should put some effort into wining. Maybe he should "chug on down to Namby Pamby land and maybe he could find some self-confidence for himself", what a crybaby!
Posted by: MrHappy at July 10, 2010 02:47 PM
---
Thank you Mark, Tom and Mr.Happy.
All of this from Obama really makes me sick inside.He has free reign to be against everything about our troops and so few are questioning it in the media. I realize it is also because he is doing so many things it is hard to cover all of it, but my gosh he is killing our warriors each day.
Posted by: Wild Thing at July 10, 2010 11:03 PM
---