« Obesity Rating for Every American Must Be Included in Stimulus-Mandated Electronic Health Records, Says HHS | Main | Unions Holding Up Cash for the Troops »
July 19, 2010
Mystery Shrouds Closure of 73,000 Blogs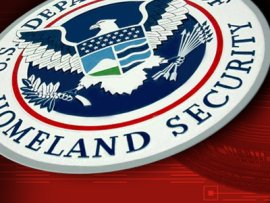 Mystery Shrouds Closure of 73,000 Blogs
Web host service shuts down a blogging platform and said authorities forced its hand. But the RIAA, MPAA and Homeland Security's antipiracy unit hasn't heard of the site. Who's responsible?
Blogetery.com, a little known WordPress platform used by more than 70,000 blogs, was shut down by its Web hosting company over a week ago and nobody seems willing to say why or who is responsible.
BurstNet, the Web hosting company, informed Blogetery's operator that service was terminated at the request of some law enforcement agency but wouldn't say which one. As for the reason, BurstNet hasn't made that clear either. In an e-mail to Blogetery's operator, BurstNet managers did say, however, that they had little choice but to terminate service.
"Please note that this was not a typical case in which suspension and notification would be the norm," BurstNet wrote to Blogetery's operator. "This was a critical matter brought to our attention by law enforcement officials. We had to immediately remove the server."
BurstNet executives were not immediately available for comment on Sunday afternoon.
Those BurstNet never indicated Blogetery's problems were caused by copyright violations, TorrentFreak, a blog that covers Web file-sharing issues and broke the story, wrote that the U.S. government may be involved as part of stepped-up antipiracy operations.
Nearly three weeks ago, a group of federal law enforcement agencies, including the U.S. District Court for the Southern District of New York and the U.S. Immigration and Customs Enforcement (ICE), a unit of the Department of Homeland Security--seized assets and Web sites belonging to people authorities say operated illegal file-sharing sites. President Barack Obama has said his administration is going to get tough on piracy and counterfeiting.
But on Sunday, a spokeswoman for ICE said "while ICE's Internet piracy enforcement efforts are still very much ongoing, we were not involved with the action."
A spokesman for the Recording Industry Association of America said Sunday that the trade group for the four top record labels had nothing to do with Blogetery's shut down. A spokesman for the Motion Picture Association of America said he had never heard of Blogetery.
That the MPAA and RIAA may not be involved makes sense. Typically, they try to make big news out of any enforcement efforts. They want them to act as deterrents.
And Blogetery's operator said in the e-mail exchange with BurstNet, that he always adhered to copyright law. Whenever anyone on his platform was accused of posting links to unauthorized movie or music files, he removed the material "within 24 hours."
What we still don't know is whether some state's enforcement agency or other branch of the federal government pressured BurstNet to cut off Blogotery. We still don't know for sure whether the reason for the shut down was due to copyright violations.


U.S. Authorities Shut Down Wordpress Host With 73000 Blogs
from Conservative Allience
Essentially a server host company named 'WordPress' that hosted seventy-three-thousand blogs, was commandeered and made to sever connections as regards the service connections to those blogs- and all data was taken by the fed, in several cases...if not all- and made unrecoverable.
Think about the implications of this for a moment.
This is reported to have happened over an as yet proved or officially presented charge of copyright infringement by some users on that network who were alleged to have been posting video and music for sharing on separate sites within that server block.
Here, I do have a suspicion that the offending sites may well have been plants, intended to give cause to the fed and not the actual targets of the shut-downs themselves. I reckon time will prove this suspicion accurate, or inaccurate.
But I do have the thought and it is worth considering...because a second story will be tied to this one and the reason for my observation will become clear.
Typically, in the case of any site owner or member(s) violations there is a warning notice sent to the server host and a subsequent cease and desist order is sent by the server host to offending sites. From there, specific 'offending' members and policies are addressed. This time, 'round...copyright czar 'Intellectual Property Enforcement Coordinator Victoria Espinel' took direct action and shut down these Word Press blogs. One seems to have been: Creepingshariawordpress.com. You can paste this term into a search engine and view the 'redirect'.
If you check that link you'll see evidence of a prepared site owner.
EVERY site owner should be ready to re-establish on more than one stored medium account, and do it quickly.
It doesn't hurt to download your entire site(s) daily, so as to have something up to date to start over with...
Note that this is a first and that under the expanding authority of the czars, due process does not exist in any areas of their dictatorship.
They answer to no one.
This move is part of what I had said was coming and if it is not challenged and defeated in court, then entire networks can be knocked off line on a whim with all data lost to server hosts and to users because of a 'charge' filed by the czar.
Court action in this case is unlikely, I think, because I truly do not see any Internet User Coalition up and running.
(I would very much like to be proven wrong)
In my view an intended net closure by the czar is precisely what this Internet news story is revealing.
It is unlikely that you will see much of this story in the mainstream news rooms, but it is on Drudge today.
.

Now, for your review and consideration, the second story..........

State Department warns employees about new website highlighting Top Secret facilities

The State Department is bracing for a potentially explosive new feature on the Washington Post website that would publish the names and locations of agencies and firms conducting Top Secret work on behalf of the U.S. government, according to the copy of an email obtained by The Cable.
The Diplomatic Security Bureau at State sent out a notice Thursday to all department employees warning them to protect classified information and reject inquiries from the press when the new web feature goes live.
"The Washington Post plans to publish a website listing all agencies and contractors believed to conduct Top Secret work on behalf of the U.S. Government," the notice reads. "The website provides a graphic representation pinpointing the location of firms conducting Top Secret work, describing the type of work they perform, and identifying many facilities where such work is done."
According to the notice, the Post used only open-source information to compile its site. However, if some of that open-source information turns out to have been classified, its publication by the Post doesn't change that classification, the State Department emphasized.
"All Department personnel should remain aware of their responsibility to protect classified and other sensitive information, such as the Department's relationships with contract firms, other U.S. Government agencies, and foreign governments," the notice says.
State Department spokesman P.J. Crowley confirmed the authenticity of the e-mail and said it went out to all State Department employees in the Washington, DC area, 14,574 people.
The Washington Post declined requests for comment.
Here's the full notice:
Office of Origin: DS/EX
Announcement Number: 2010_07_059
Date of Announcement: July 15, 2010
Notification of Major Media Outlet Story On Monday July 19, the Washington Post plans to publish a website listing all agencies and contractors believed to conduct Top Secret work on behalf of the U.S. Government. The website provides a graphic representation pinpointing the location of firms conducting Top Secret work, describing the type of work they perform, and identifying many facilities where such work is done.
Although the Washington Post acquired the information from open sources, all Department personnel should remain aware of their responsibility to protect classified and other sensitive information, such as the Department's relationships with contract firms, other U.S. Government agencies, and foreign governments. Employees are reminded that they must neither confirm nor deny information contained in this, or any, media publication, and that the publication of this website and supporting articles does not constitute a change to the level of classification of any information duly classified in accordance with Executive Order 13526.
In the unlikely event you are contacted for comment, please forward any request for information to the Bureau of Public Affairs, Press Relations Office at (202) 647-2492.

UPDATE: The Atlantic's Marc Ambinder publishes a related memo by Art House, the communications director of the Office of the Director of National Intelligence, which appears to be just as worried as the State Department about the Post's reporting. Excerpt:
"It might be helpful as you prepare for publication to draw up a list of accomplishments and examples of success to offer in response to inquiries to balance the coverage and add points that deserve to be mentioned. In media discussions, we will seek to garner support for the Intelligence Community and its members by offering examples of agile, integrated activity that has enhanced performance. We will want to minimize damage caused by unauthorized disclosure of sensitive and classified information. "
It also describes ODNI's expections for the Washington Post series:
Themes
While we can't predict specific content, we anticipate the following themes:
The intelligence enterprise has undergone exponential growth and has become unmanageable with overlapping authorities and a heavily outsourced contractor workforce.
The IC and the DoD have wasted significant time and resources, especially in the areas of counterterrorism and counterintelligence.
The intelligence enterprise has taken its eyes off its post-9/11 mission and is spending its energy on competitive and redundant programs.
Format
The Washington Post may run a series of three articles, the first being an overview, the second focused on the large number of contractors supporting the intelligence enterprise, and the third looking at a specific community (the Fort Meade/BWI Airport area) that has expanded in part due to Intelligence Community growth.
The Washington Post is expected to work with Public Broadcasting Service's Frontline program to add a television component to this work, and will also present an interactive web site demonstrating growth of the intelligence enterprise and inviting comment and dialogue. The Post advises that "links" between individual contractors and specific agencies have been deleted, although the Post will still cite contractors and their locations.
UPDATE #2: An administration official responds to The Cable to comment on the Post series, which the administration is portraying as less than meets the eye.
"A lot of this is explainable. You want some redundancy in the Intelligence Community and you're going to have some waste. These are things we've been aware of and in some instances we agree are troubling. However, it's something we've been working on for a year and a half. It's something we've been on top of," the official said.
"There was a need for urgent expansion after 9/11 and there was a need for an expansion of contractors to fill analyst positions. There will be examples of money being wasted in the series that seem egregious and we are just as offended as the readers by those examples."
.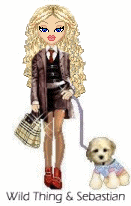 Wild Thing's comment.......
Concerning stuff to say the least.
So, why not just enforce the existing laws about copyrighting, etc? Why shut down a site? I don't recall the Federal government ever closing down a newspaper, or taking a book off the shelf that contained such material. We have Freedom of Speech, for Heaven's sake!!! If someone wants to violate existing laws, they are free to do so, and free to be prosecuted. I swear, soon we will all be wearing armbands with Obama's symbol on them in order to prove allegiance to this dictator.
What this all shows is there is no way to stop them from taking down a blog or a forum if they want to.
Here are some important links:
Lieberman…Purging The Internet of Dissent
http://gunnyg.wordpress.com/2010/07/15/lieberman%E2%80%99s-model-for-america-purging-the-internet-of-dissent/#more-21586
US Cyber Command...Perfect Citizen Or Big Brother?
http://silentmajority09.com/2010/07/16/us-cyber-command-%E2%80%A6-%E2%80%9Cperfect-citizen%E2%80%9D-or-big-brother/
Glenn Beck Is Warning Us To Grab Everything We Can Off The Internet Because They Are About To Shut It Down!
http://gunnyg.wordpress.com/2010/07/17/glenn-beck-is-warning-us-to-grab-everything-we-can-off-the-internet-because-they-are-about-to-shut-it-down/

If it really gets bad, I mean worse then it is. Freenet is used by Chinese dissidents to communicate out of China without censorship.
That is all I know about it and I have no clue how it works or how to do it.

....Thank you Mark for sending this to me.

Mark
3rd Mar.Div. 1st Battalion 9th Marine Regiment
1/9 Marines aka The Walking Dead
VN 66-67


Posted by Wild Thing at July 19, 2010 06:50 AM
---
Comments
Welcome to the secret police ala Woodrow Wilson. My family goes back centuries in America and we remember. Where as for most Americans the Underground Railroad is a story in a book for me and my relatives it is a staircase down from my uncle's second floor bedroom closet to a hidden basement. When Woodrow Wilson was driving the country to enter the First World War mysterious police came to my city, closed three newspapers, and hauled away their presses one weekend. It was before the US entered the war and nobody knew who did it. They just presented unsigned orders from Federal agencies pulled the presses on to trucks and drove away. One of the Newspapers did not even print a German edition, but they had backed Lincoln in the civil war. The owners spent the rest of Wilson's term trying to get their presses back or get compensated in court. When Harding became President, the presses had disappeared and there was no record of seizure or an order shuttering the publishers.
In my lifetime during the run of the super creepy "Mission Impossible" television show somebody came through and removed about 60% of my High school's Applied Technology section, this happened at the other five High Schools as well and they took the books having to do with printing pictures as well as making explosives, rockets and gunsmithing. I went to a High School built just after Sputnik and it was equipped to become regional asset. Teletype machines in the closet off the physic class, water pumps, Kennedy era shortwave radio transmitter and antenna, etc. as well as a couple of sections of what could be considered dual use technology manuals.

If they are doing this they are planning something that they expect to cause riots.
Posted by: Avitar at July 19, 2010 10:09 AM
---
Consider the fact that the MSM is already in the pocket of this Administration, and the only source of anti-Administration news, is the Internet and Talk Radio.
This Administration is also very big on controlling every aspect of our lives, so this action falls right in line.
Were it the main stream media that had been subjected to such action the cries of violation of First Amendment rights, would be deafening.
Like Avitar, concluded, they are doing something that they expect will cause riots.

A similar action is also going on with the Tea Party vs Black Panther/NAACP, kerfuffle, going on at this time.
Scary times folks.
Let's hope that cooler heads will prevail on both sides. We are being asked to pick sides here, this is obvious.
Posted by: Sean at July 19, 2010 10:53 AM
---
To me this means that the obama govt is scared. Frightened of us, the public. I think this was a test run for something bigger.
Keep buying ammo!
Posted by: TomR,armed in Texas at July 19, 2010 11:29 AM
---
Amen Tom
November looms and Biden is bloviating about how secure both houses are. That in itself is telling about the far reaching hand of Pelosi up her puppet.
Notice the plank of the Black Panther's and compare it to the plank of the Democratic Party, damned right you'd better get that ammo!!!
Posted by: Jack at July 19, 2010 01:19 PM
---
I must be getting paranoid. This morning our power went out, the first thing I thought of was the govment messing with us. We were cut off from the internet, News and I didn't have a portable radio. I had no idea who else was affected.
Ammo is right. Claymores and shotguns too.
Posted by: Mark at July 19, 2010 05:54 PM
---
Thanks everyone so much.
Avitar, thank you so much for sharing about your family and that bit of history as well, how things were back then. Like you said so many just know these things from history books.
I agree too that Obama and his people are really pushing buttons that can only end one way. I honeslty think they want a civil war.

Sean, I agree, I pray each day there will be ways to stop these things without a battle on our soil. Obama sure seems to want some kind of war at home here, maybe to try and stay in office like so many dictators. Just wondering.

Tom, I think they are too, I think the Toenhalls and tea parties put that fear in Obama and his side. They saw and heard people like we did that had never been active before but are angry enough now to speak out.
Jack, ditto that!!!!
Mark, LOL no I am too. I can understand that so much. It is the first reaction because of all the things that have been happening.
Posted by: Wild Thing at July 19, 2010 06:56 PM
---
What with all the shut downs, I noticed a certain blogs owner was soliciting money again to buy beer for the troops. Why is this allowed to take place?
Posted by: cuchieddie(Enemy of the State) at July 20, 2010 12:39 PM
---