« Civil Rights Attorney Bartle Bull Reacts To Former DOJ Attorney On Black Panther Case | Main | Thousands of Laptops Stolen During Nine-hour Heist »
July 14, 2010
Update On Army Ranger 1st Lieutenant Michael Behenna and The "Leavenworth 10"
On March 20th, 2009, Army Ranger 1st Lieutenant Michael Behenna was sentenced to 25 years in prison for killing Ali Mansur, a known Al Qaeda operative while serving in Iraq.
Past article in case anyone is not aware of what happened. ~ Wild Thing
Withheld Evidence Could Free Soldier Convicted of Iraqi Insurgent Murder
14 Jan 2010
Vicki Behenna, a federal prosecutor appeared at a clemency hearing in Washington on Dec. 7, seeking to have her son freed or have his sentence reduced.
There is something seriously wrong with the execution of this nation's code of military justice — it is being used against the very people it is meant to protect.
Case in point: the imprisonment of a heroic Army officer for killing a murderous Iraqi insurgent who had killed two of his men in a cowardly attack that wounded two others.
This case is reminiscent of the disgraceful prosecution of officers and enlisted United States Marines for having killed 24 Iraqis, among them armed terrorists, in a confrontation in Haditha which resulted in all charges being dropped in eight of the cases.
Only two defendants remain under the gun wielded by the fanatics of the Naval Criminal Investigative Service and the Bush Secretary of the Navy and only Lt. Col. Jeffrey Chessani, already cleared of serious charges but punished anyway and Sgt. Frank Wuterich remain under the federal guns.
Last March, Army Ranger 1st Lt. Michael Behenna was socked with a 25-year prison sentence later reduced to 20 years for having allegedly murdered a known al-Qaida operative Ali Mansur, who was operating an al-Qaida cell inside Behenna's area of operations.
It was alleged that Mansur organized an attack on Behenna's platoon in April 2008 which left two of Behenna's soldiers dead and another two wounded.
Mansur was first taken into custody and then later ordered released and Behenna was instructed to escort him to his home.
En route there Behenna questioned Mansur, seeking to obtain information about his terrorist confederates and the identity of those financially backing them.
Up until then there is no dispute about the facts of the matter. It was what happened then that created the controversy. During this interrogation, Behenna said that Mansur suddenly lunged at him, and he shot him in self-defense.
The government, however charged Behenna with premeditated murder. Shockingly, in the trial that followed, expert testimony that would have fully exonerated Behenna was withheld from the court.
The prosecution insisted that Behenna stripped Mansur naked, seated him on a rock and executed him.
One of the government's expert witnesses, a highly respected Forensic expert, Dr. Herbert Leon MacDonell, Director of the Laboratory of Forensic Science in Corning, N.Y, insisted Behenna was innocent and he could prove it.
His testimony would have proven that the angle of the gun shots and the blood spatter were consistent with self-defense not premeditated murder.
But after telling prosecutors what the forensic evidence showed — that Behenna was guiltless — this expert witness was sent packing.
Dr. MacDonnell told Behenna's lawyer Jack Zimmerman, who had successfully represented one of the Haditha Marines, that he fully agreed with Behenna's account of what happened, essentially destroying the government's case he had been called to support.
Incredibly, the key witness in the case was not called to testify in the case and was sent home.
Before he retrieved his coat from the prosecution room he told the three prosecutors that, "The explanation that Lt. Behenna just testified to was the exact same scenario I told you yesterday. Lt Behenna is telling the truth."
Behenna, he said, was not guilty, dropping a bombshell on the government's case.
Despite the fact that prosecutors must disclose any exculpatory evidence they have to the defense, they denied having any such evidence despite having been told by their own expert witness that Behenna's explanation was the only logical explanation.
Prosecutors withholding of this evidence allowed them to argue that Behenna executed Mansur while seated when the forensic experts, including MacDonnell, agree that Mansur was standing with his arms outstretched when shot.
In a sworn affidavit, dated April 21, MacDonnell explained how knowledge he acquired while waiting to testify in the case could have changed dramatically its outcome.
"When I heard Lt. Behenna describe what happened, I did not say other witnesses were lying, or that my conclusion was based on my opinion of the lieutenant's credibility. My expert opinion was based on the fact that the lieutenant's description as to how the shooting occurred fit the physical evidence."
Lt. Behenna was convicted of unpremeditated murder and assault by a military panel of seven officers, none of whom had ever seen a minute of combat or ever heard a word of MacDonald's suppressed testimony.
He was sentenced and now remains confined at the U.S. Army garrison in central of Kansas, largely due to the fact the evidence that would have proved he was not guilty was never allowed to be heard during the court-martial.
What happened here was a gross miscarriage of justice — a frightening example of government prosecutors running amok as they had in the shameful Haditha cases. The government's blatant suppression of evidence that proved Behenna's innocence must not go unpunished and Behenna must be freed.
His mother Vicki Behenna is a widely acclaimed assistant United States attorney who helped prosecute Oklahoma City bomber Timothy McVeigh and his father, Scott Behenna, a retired special agent with the Oklahoma State Bureau of Investigation, who now works with the FBI as an FBI intelligence analyst, charge that prosecutors appear to have committed a Brady Act violation by failing to disclose such information to defense lawyers as MacDonell's crucial sworn affidavit that proves that 1st Lt. Behenna is not guilty.
.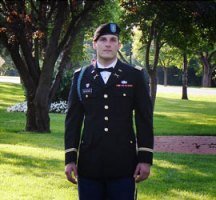 UPDATE on the latest on Michael's appeal.
Michael's appellate brief was filed on December 22, 2009 and the military's response brief was due January 21, 2010. The military asked for and was granted a three-month extension to April 21, 2010.
Then sometime in early April the military filed for and received yet another three-month extension making their response brief not due until July 22, 2010!
But most amazing of all was that the extension was granted without notice being provided to Michael's attorneys to argue against it. From the start of this hell we have tried to put our trust in the military justice system. But time and time again this 'justice' system has failed this young man who defended our liberties in the face of a ruthless enemy. First it was the withholding of evidence in Michael's trial and now this. The government will have had seven months to respond to Michael's appellate brief when it should have taken only seven weeks. It appears to us that the Army is deliberately doing everything it can to delay Michael's appeal process. And for what end you ask? We may never know, just as we may never know what was really behind the Army prosecuting Michael in the first place. But in the face of these delay tactics we have become even more convinced of the strength of Michael's appeal (which the military is struggling to counter.)
As Thomas Paine wrote, 'Tyranny is not easily conquered, but our consolation is that the harder the conflict, the greater the triumph.'
Despite everything Michael is faring well. He draws strength from the many letters he receives and your continued correspondence will help him leave Leavenworth the way he arrived – with his head held high. Michael 'celebrates' his 27th birthday behind bars on May 18th. This will be his second birthday in Leavenworth Prison and is yet another reminder of how long he has been away from family and friends.
Please consider sending Michael a birthday card to let him know he is not forgotten and to encourage him to keep the faith. You can send your cards and letters to:
Letters from you are the only real way to convey to Michael that we care and are fighting on his behalf to right this injustice. He has no access to the internet so he will not see the comments posted on this website and he can not receive email. Thank you for taking the time to let Michael know that you appreciate him putting his life on the line in Iraq for our freedom and that you are now fighting for him!
Send your letters to:
Michael Behenna #87503
1300 N. Warehouse Road
Fort Leavenworth, KS 66027-2304

Bless each of you for supporting all of our troops,
Sincerely,
Scott and Vicki Behenna Proud Parents of 1LT Michael Behenna
.
From their website: ( there is also a breakdown with dates of what has happened at the website)
MILITARY PROSECUTORS WITHHOLD EVIDENCE; ARMY RANGER GOES TO PRISON FOR 25 YEARS (recently reduced to 15 years) FOR SHOOTING AL QAEDA OPERATIVE
On March 20th, 2009, Army Ranger 1st Lieutenant Michael Behenna was sentenced to 25 years in prison for killing Ali Mansur, a known Al Qaeda operative while serving in Iraq. Mansur was known to be a member of an Al Qaeda cell operating in the lieutenant's area of operation and was suspected to have organized an attack on Lt. Behenna's platoon in April 2008 which killed two U.S. soldiers and injured two more. Army intelligence ordered the release of Mansur and Lt. Behenna was ordered to return the terrorist to his home.
During the return of Mansur, Lt. Behenna again questioned the Al Qaeda member for information about other members of the terrorist cell, and financial supporters. During this interrogation, Mansur attacked Lt. Behenna, who killed the terrorist in self-defense. The government subsequently prosecuted Lt. Behenna for premeditated murder.
Not only is this a miscarriage of justice on the behalf of Lt. Behenna, who was acting to prevent further loss of life in his platoon, it is demoralizing to the U.S. troops who continue to fight on behalf of the freedom and security of our nation. Whether it is U.S. border patrol agents, members of the armed forces, or FBI agents, no individual who is serving on the frontlines in the War on Terror should be so blatantly mistreated.

.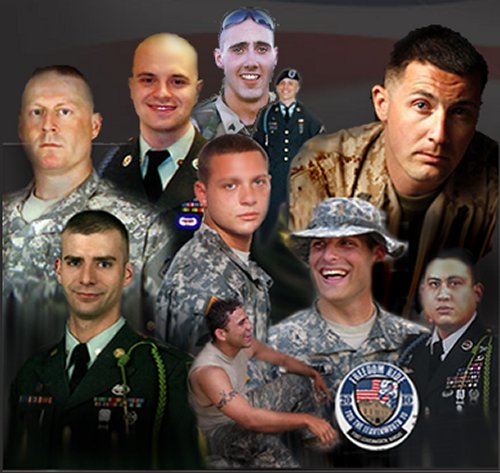 July 10, 2010 UPDATE
To all Lt Michael Behenna supporters,the Freedom Ride for the Leavenworth 10 is on
The Ride is on!!! FREEDOM RIDE FOR THE LEAVENWORTH 10 is set for September 4, 2010 in Leavenworth, Kansas. Motorcycles and vehicles of all kinds are welcome. A new website has been created to keep you updated on this important and exciting event as well as to tell the stories of each of the Leavenworth 10 soldiers (www.L10freedomride.com.) We already have a commitment from Congressional candidate Lt. Colonel Allen West (Florida) to speak, in addition to the families of the Leavenworth 10. We have received many responses from the media and people who want to participate in this event so we know it is going to be very successful.
The intent of the Freedom Ride is to bring awareness to how our soldiers are being imprisoned for killing the enemy during a time of war which one news commentator compared to 'giving speeding tickets at a NASCAR race'. These soldiers, serving multiple deployments, are provided complex and ever changing Rules of Engagement and then have to deal with untenable "Catch and Release" policies against an enemy the US military General's have yet to figure out how to defeat. An enemy that these same General's have recently decided to release back to the battlefield on a 'pledge' that they won't rejoin the Taliban. This while our soldiers who took actions to protect themselves and their fellow soldiers are imprisoned from 10 to 40 years in Leavenworth and receive no clemency whatsoever.
The FREEDOM RIDE will originate in many states across this nation and culminate in Leavenworth on the morning of September 4th. We will assemble south of Leavenworth on HWY 73 and move in a procession north through the city of Leavenworth and then past the Leavenworth Base and Disciplinary Barracks where our soldiers are being held. We know that traveling long distances on a holiday weekend to participate in this event is not without its challenges; but I want you to know how much this ride means to these soldiers who are imprisoned at Leavenworth. By your show of support each of these soldiers will feel some hope in the knowledge that they have not been forgotten and that you have their back. They have become casualties of war by their own government. We need to show them that 'we the people' are fighting to get them exonerated. If you are not able to attend the Freedom Ride then please consider making a donation at www.L10freedomride.com to help underwrite this important event.
As you think about this Independence Day consider that these 10 soldiers love the United States of America and chose to volunteer their service to this country. They put themselves in harm's way to protect the freedoms we all cherish. Despite the fact that our military has construed their activities to be that of a criminal please know that each of them took action in a war zone because they thought it was the right thing to do and that their actions were not for personal gain. The military's second-guessing of their actions does not erase the many years of honorable and distinguished service of these soldiers. Please remember each of these 10 soldiers and all our military on this FREEDOM holiday.
It's Time to Stand Up For the Leavenworth 10!!!
Scott and Vicki Behenna
Defendmichael.com

.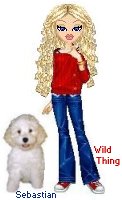 Wild Thing's comment.......
Lt Colonel Allen West will be speaking at the L10 Freedom Ride 2010.
The Leavenworth 10, a group of soldiers/Marines incarcerated at Ft. Leavenworth for killing members of Al-Qaeda or Iraqi insurgents. These decorated and committed soldiers/Marines who honorably served their country—achieving a significant number of combat medals over multiple deployments—are now serving sentences ranging between 10 and 40 years. They and their families have fallen victim to the untenable Rules of Engagement, demoralizing "Catch and Release" policies, and climate of political correctness that govern our troops' actions while trying to survive a combat zone.
While these soldiers/Marines have been judged very harshly by the military, our military leadership is currently releasing imprisoned enemy combatants back to the battlefield. We request the same mercy for these troops, many of whom have been denied clemency time and again. The Leavenworth 10 do not pose any threat and deserve to be returned to their families.
OMG read about these men at the site below!

These soldiers are the "Leavenworth 10".
1LT Michael Behenna
SGT Evan Vela Carnahan
PFC Corey Clagett
Msg John E Hatley
SPC William B Hunsaker
SGT Michael Leahy
SFC Joseph Mayo
SGT Michael P Williams
SGT Larry Hutchins
SSG Raymond Girouard
Details on who they are and what they have been convicted of doing can be read here:
Posted by Wild Thing at July 14, 2010 07:48 AM
---
Comments
Makes me want to buy a motorcycle and join the ride. It's ridiculous. We send our military out to kill the enemy. They do that, and are sent to prison. We need to get these soldiers their freedom.
Thanks WT
Posted by: Jim at July 14, 2010 10:48 AM
---
The damn JAG corps of all the services is hungry to prosecute and convict US soldiers of war crimes. To have a jury panel of all officers and none of them combat veterans is a crime it's self. Hell, I would support a storming of Leavenworth to get these soldiers free. Two gutless presidents(yes, I include GW Bush) have not used their pardon powers to let these better men free. It really pisses me off.
Posted by: TomR,armed in Texas at July 14, 2010 11:19 AM
---
Amen Tom well said, These Soldiers are in jail for killing the enemy This BS.
Posted by: Mark at July 14, 2010 07:18 PM
---
I agree so much with all my heart to each one of you. It just makes me so sick to find this out and it never ever should happen. NEVER. This is unforgivable.
Posted by: Wild Thing at July 15, 2010 01:44 AM
---
Should the president's ability to have American citizens killed with no trial or due process affect these cases? It's confusing that these soldiers are sent to do a job and then prosecuted for doing that job.
Posted by: dd at July 21, 2010 08:32 AM
---