« American-Bred Terrorists Causing Alarm For Law Enforcement | Main | Treason From WikiLeaks and Anyone Else Connected To This IMO »
July 27, 2010
Lockerbie Probe and Connection To Obama
Lockerbie Probe May Prove Uncomfortable for Obama Administration

CNS News reported today that the Obama Administration preferred the release of Meghahi on compassionate grounds.
The Obama administration on Monday released the text of the LeBaron letter. It says Megrahi's release on compassionate grounds would be "far preferable" than his return to Libya under a prisoner transfer agreement, but also sets two important conditions to this – he would have to remain in Scotland under supervision, and Scotland would have to release "the results of independent and comprehensive medical exams clearly establishing that Megrahi's life expectancy is less than three months."
The full text of the letter is here.

.

White House backed release of Lockerbie bomber Abdel Baset al-Megrahi

Correspondence obtained by The Sunday Times reveals the Obama administration considered compassionate release more palatable than locking up Abdel Baset al-Megrahi in a Libyan prison.
The intervention, which has angered US relatives of those who died in the attack, was made by Richard LeBaron, deputy head of the US embassy in London, a week before Megrahi was freed in August last year on grounds that he had terminal cancer.
The document, acquired by a well-placed US source, threatens to undermine US President Barack Obama's claim last week that all Americans were "surprised, disappointed and angry" to learn of Megrahi's release.
Scottish ministers viewed the level of US resistance to compassionate release as "half-hearted" and a sign it would be accepted.

The US has tried to keep the letter secret, refusing to give permission to the Scottish authorities to publish it on the grounds it would prevent future "frank and open communications" with other governments.
In the letter, sent on August 12 last year to Scottish First Minister Alex Salmond and justice officials, Mr LeBaron wrote that the US wanted Megrahi to remain imprisoned in view of the nature of the crime.
The note added: "Nevertheless, if Scottish authorities come to the conclusion that Megrahi must be released from Scottish custody, the US position is that conditional release on compassionate grounds would be a far preferable alternative to prisoner transfer, which we strongly oppose."
Mr LeBaron added that freeing the bomber and making him live in Scotland "would mitigate a number of the strong concerns we have expressed with regard to Megrahi's release".
.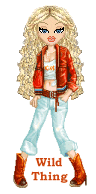 Wild Thing's comment......
It's despicable that this terrorist is still breathing. This entire debacle is criminal on all parts.
More taqiyya from the Kenyan Kommunist Kaliph.
We are being ruled by a lying, lunatic moslem who was born a British subject, as was his father, not an American.

....Thank you Mark for sending this to me.

Mark
3rd Mar.Div. 1st Battalion 9th Marine Regiment
1/9 Marines aka The Walking Dead
VN 66-67


Posted by Wild Thing at July 27, 2010 06:49 AM
---
Comments
obama is a muslim. That explains it all.
Posted by: TomR, armed in Texas at July 27, 2010 02:40 PM
---
Posted by: Wild Thing at July 27, 2010 06:59 PM
---
Publicly they made a deal out of saying they were against his release, when privately they supported it. What a bunch of gutless bastards.
Posted by: Mark at July 27, 2010 09:21 PM
---