« Obama and His Family To Vacation In Maine | Main | Destroyer of Business's Obama Gets His Wish ~ First Oil Drilling Rig To Leave The Gulf »
July 11, 2010
Lawlessness at the DOJ: "Don't Purge Dead or Ineligible From Voting Rolls"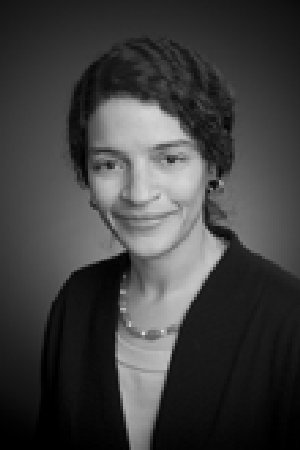 Lawlessness at the DOJ: Voting Section Told Not To Enforce Purging the Dead or Ineligible from Voting Rolls
It's not just the New Black Panther case: in November 2009, political appointee Julie Fernandes told a packed room of Voting Section employees to simply ignore this provision of the "Motor Voter" law.
July 8, 2010

I was at the Voting Section of the Justice Department for over five years. This office is responsible for enforcing most federal election laws which do not involve criminal matters. My previous articles at Pajamas Media have spoken of the DOJ's lawless abandonment of race-neutral enforcement of voting laws, and other outrageous conduct. I will continue to publish here at Pajamas Media more instances of failure to enforce the law equally by the Department.
One such instance relates to the Motor Voter law, and will shock Americans who care about integrity in the electoral process.
The "Motor Voter" law was passed in 1993 to promote greater voter registration in the United States. It did this — most Americans now know from visits to the DMV — by requiring states to offer voter registration materials whenever someone had contact with a variety of state offices. These included welfare offices, social service agencies, and motor vehicle departments.
A lesser-known provision also obliged the states to ensure that no ineligible voters were on the rolls — including dead people, felons, and people who had moved. Our current Department of Justice is anxious to encourage the obligations to get everyone registered, but explicitly unwilling to enforce federal law requiring states to remove the dead or ineligible from the rolls.
In November 2009, the entire Voting Section was invited to a meeting with Deputy Assistant Attorney General Julie Fernandes, a political employee serving at the pleasure of the attorney general. The purpose of the meeting was to discuss Motor Voter enforcement decisions.
The room was packed with dozens of Voting Section employees when she made her announcement regarding the provisions related to voter list integrity:
We have no interest in enforcing this provision of the law. It has nothing to do with increasing turnout, and we are just not going to do it.

Jaws dropped around the room.
It is one thing to silently adopt a lawless policy of refusing to enforce a provision of federal law designed to bring integrity to elections. It is quite another to announce the lawlessness to a room full of people who have sworn an oath to fairly enforce the law.
Worse yet, it is a broken campaign promise by Barack Obama, and I'm sure he would not be happy to have heard the announcement. After all, his Assistant Attorney General Tom Perez has been traveling around the country bashing the Bush-era Department of Justice. Perez says as often as he can:
Those who had been entrusted with the keys to the division treated it like a buffet line at the cafeteria, cherry-picking which laws to enforce.
Yet at this meeting, Ms. Fernandes openly relished her time at the buffet line in the Voting Section cafeteria.
The problem with this sort of lawlessness, apart from the fact that it is becoming a trend in this administration, is that it nullifies the important compromise that Congress reached in 1993. Greater access to registration came by turning welfare agencies into voter registration offices, but the law also included provisions to ensure greater integrity. It is a dangerous development for our electoral system when one part of that compromise is tossed overboard by a bureaucrat.
It will be impossible for this purportedly transparent administration to deny this direction was given. There were dozens of good people in the room that I know care more about the truth than about saving Ms. Fernandes' career.
Plus, the cases the Justice Department has brought — or not brought — corroborate the account: the Department has not filed a single case under the Motor Voter provision where there are problems.
Are there problems with list integrity? Yes, but that's a story for another article. Even worse than not bringing cases, the Holder Justice Department has dismissed a case against Missouri that the previous administration had started. In many places in Missouri, there are more voters than humans with a heartbeat old enough to vote. Instead of fully litigating the case to a favorable outcome, the DOJ made it go away, nicely, quietly, completely. Sound familiar?
The blame-Bush instincts of this administration will no doubt lead to talk about all the cases the Bush DOJ didn't bring to open up public welfare agencies to voter registration. Good luck. I'd suggest citizens go online and see the Section 7 NVRA, or "Motor Voter," cases that were commenced under the Bush administration. Bush brought voter registration cases under Motor Voter against Arizona and Illinois.
This Justice Department, in contrast, has "cherry picked" which parts of Motor Voter law they will enforce. You wouldn't think it has anything to do with politics or the upcoming elections, would you?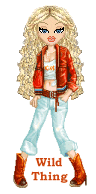 Wild Thing's comment.......

Julie Fernandes has never had a job outside the progressive/soros/dem world. She is a Chicago thugette from way back.

The author of the article we are getting to know from his speaking out about the Black Panthers case, J. Christian Adams has a website on which he tracks voter fraud and related issues.

....Thank you Mark for sending this to me.


Mark
3rd Mar.Div. 1st Battalion 9th Marine Regiment
1/9 Marines aka The Walking Dead
VN 66-67


Posted by Wild Thing at July 11, 2010 02:50 AM
---
Comments
Not only is this Administration the most inefficient of all time, it is the most corrupt.
This is what you get when you make your appointments from the rolls of Ilinois, and specifically, Chicago, politicians.
This Hope and Change thing has turned into a never ending nightmare.
November cannot come soon enough.
Posted by: Sean at July 11, 2010 11:48 AM
---
That is if our vote counts. At this rate it looks like a forgone conclusion that we have alreaedy lost.
And if the Tea Party make one mistake watch this DOJ jump all over them. And where the hell is the ACLU, or maybe justice for us Crackers is in the cards. Perhaps we need some good old fashion Vigilante Justice. Afterall if they are not going to enforce the laws maybe we should.
Posted by: Mark at July 11, 2010 12:14 PM
---
Sean, DITTO all you said. So true!!!!

Mark, well said, that is something the left is watching for with a scope, for one mistake by the Tea party attendees or speakers anyone that could be picked apart. Heck they have already blamed them for things that never happened.
I can almost hardly breath when I think about how bad things have gotten and all due to obama and his ilk.
Posted by: Wild Thing at July 11, 2010 11:47 PM
---
Are there any lawyers out there who know how corrupt a Government hast to be to be a racketeering and a corrupt organization.
Perhaps since five of the last six Illinois Governors went to prison special attention for any Illinois Politician is called for and allowable. It seems to me that I have heard of the par of guilt being lowered once it is established that the primary purpose of the organization is criminal as it is for the Illinois Democratic Committee. The evidence from Blogo's trial might do that.
Take one house then used the evidence from Blogo's trial as the string to pull to establish the status of the Illinois Committee. Then use that status to pull apart the DNC and they might all fall on the floor.

Posted by: Avitar at July 12, 2010 05:00 AM
---