« Gen. David Petraeus To Senate Hearing: "Training Afghans During Insurgency Like "Building Advanced Aircraft While in Flight" | Main | Oliver North, US Troops Veterans Day ~ A Must See Video! »
July 01, 2010
Interview With Minuteman, That Socialist Pete Stark Calls "Minutemen Killers"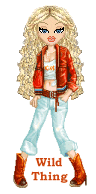 Wild Thing's comment.......
I am glad they him on FOX, I think it is important for as many people as possible see what the left is like and even though Stark is nuts, he is typical of the kind of threats and BS we hear from Pelosi, Reid and others.
Posted by Wild Thing at July 1, 2010 06:50 AM
---
Comments
I won't say he's nuts that gives him an excuse and he deserves none. But that he's a typical condescending, arrogant, self-serving democrat. Who know nothing, can't see the problem even when it smacks him in the face.
Posted by: Mark at July 1, 2010 12:39 PM
---