« Insane Democrat Rep. Pete Stark Wants To TAX YOUR MONEY | Main | ~ Happy Birthday BobF ~ »
July 22, 2010
Gov. Bobby Jindal To Obama "Let Us Get Back To Work!"
Gov. Bobby Jindal at the Rally for Economic Survival in Lafayette, speaking out against the Obama Administration's job-killing offshore drilling moratorium.

T-shirts with slogans like "Drill Baby Drill" and "No Moratorium" were common sights in Lafayette on Wednesday as thousands of people rallied against the federal moratorium on deepwater oil and gas drilling in the Gulf of Mexico.
Thousands of people opposed to the deepwater drilling moratorium showed up for the Rally for Economic Survival at the Cajundome in Lafayette on Wednesday.
About 15,000 people packed the Cajundome on the campus of the University of Louisiana-Lafayette as Gov. Bobby Jindal and a stream of speakers blasted the six-month moratorium declared after BP's oil spill in the Gulf of Mexico.
The "Rally for Economic Survival," orchestrated by a coalition of business organizations, was set in the heart of Louisiana's oil patch, where thousands of jobs are tied to oil companies or companies that serve them.
The crowd stood in silence as the names of the 11 people killed in the April 20 explosion of the BP-operated rig Deepwater Horizon flashed on the stadium screens. They were rarely silent after that -- cheering each statement against the moratorium and booing loudly for mentions of President Barack Obama or the federal administration.
"The president is not very popular around here these days," said Dustin Hebert, 52, who works for a company that finishes pipe used on the rigs. "We are losing business, and we can't make any plans for next year or the year after."
"I'm hoping Obama gets the message," said Allen Comeaux, 52, a truck driver whose customers include oil companies. "It's not just the people out on the rigs, it's the people driving trucks, delivering services, selling food. Everyone down here is beholden to oil one way or another."
The offshore petroleum industry and companies that serve it employ about 100,000 people in Louisiana, according to the LSU Center for Energy Studies.

MORE of Jindal's speech

.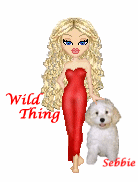 Wild Thing's comment.......
Watching this video of Bobby Jindal – you can tell he's passionate about stopping the moratorium on drilling. His state is under assault by the Obama administration. Guys like Jindal are the Republicans we need to support. This is awesome.
Posted by Wild Thing at July 22, 2010 05:48 AM
---
Comments
I hope there is a future for Bobby Jindal in national office, whether elected or appointed. He certainly seems honest and patriotic. There is no doubt about his conservatism. He is one of a growing group of up and coming quality conservatives.
Posted by: TomR,armed in Texas at July 22, 2010 10:21 AM
---
For the longest time I felt that Bobby Jindal was an,"All Hat, No Cattle", type of politician. I was never impressed with any thing he said or did. I felt that it was nothing more than rhetoric with little to back it up.
With this continuing response to the Oil Crisis, I have a new and great respect for the man.He is keeping the issue out there, and is making reasonable and clear demands of the Federal Government.
A Government, headed by a Charlatan, masquerading as a leader. A Government who, from the get go has mishandled this whole situation and now is trying to but it on the back burner and move on.
We all know what the MSM media response would be if this sort of action had been taken by the Bush, or any other Republican Administration.
Screaming Front Page headlines, Lead story item on the nightly news, etc.,etc.,etc..
Bobby Jindal would make a very viable candidate for National Office, using his handling of this situation, alone.

Posted by: Sean at July 22, 2010 11:03 AM
---
Republican Dream Ticket...any combination of the three.
Michelle Bachmann
Bobby Jindal
Allen West
Posted by: BobF at July 22, 2010 03:31 PM
---
Hussein Obama will soon become the most hated man in America. Thats a good thing!
Posted by: Eddie (Proud Cracker) at July 22, 2010 03:44 PM
---
One more BobF. Liz Cheney.
Posted by: TomR,armed in Texas at July 22, 2010 05:19 PM
---
Love all those names you guys have proposed!
Posted by: jan at July 22, 2010 07:08 PM
---
I agree with Jan, great suggestions.
Posted by: Wild Thing at July 23, 2010 04:41 AM
---