« Lawlessness at the DOJ: "Don't Purge Dead or Ineligible From Voting Rolls" | Main | Evidence - Obama Stole Election Against Hillary Voter Intimidation And Fraud and HE WILL DO IT AGAIN AGAINST REPUBLICANS »
July 11, 2010
Destroyer of Business's Obama Gets His Wish ~ First Oil Drilling Rig To Leave The Gulf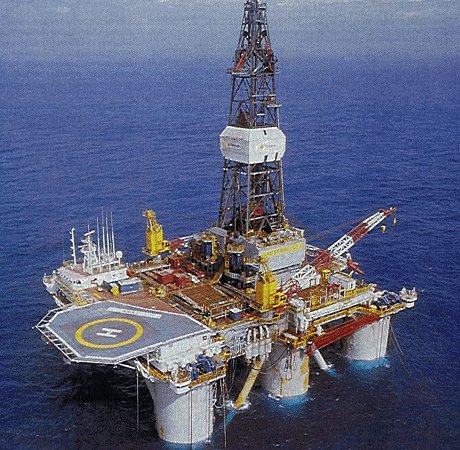 The First Oil Drilling Rig Leaves The Gulf of Mexico and Will Go To Egyptian Waters
First rig sails away over drilling ban
Lawmakers and experts fear loss is only the start of offshore exodus
Diamond Offshore announced Friday that its Ocean Endeavor drilling rig will leave the Gulf of Mexico and move to Egyptian waters immediately — making it the first to abandon the United States in the wake of the BP oil spill and a ban on deep-water drilling.
And the Ocean Endeavor's exodus probably won't be the last, according to oil industry officials and Gulf Coast leaders who warn that other companies eager to find work for the now-idled rigs are considering moving them outside the U.S.
Devon Energy Corp. had been leasing the Endeavor to drill in the same region of the Gulf as BP's leaking Macondo well, which has been gushing crude since a lethal blowout April 20.
But Diamond announced Friday it will lease the rig through June 30, 2011, to Cairo-based Burullus Gas Co., which plans to send the Endeavor to Egyptian waters immediately.
Devon is one of three companies that has cited the deep-water drilling ban in trying to ease out of contracts to lease Diamond rigs. Diamond, a drilling company, said it expects to make about $100 million from the deal, including a $31 million early termination fee it recovered from Devon.
Larry Dickerson, CEO of Houston-based Diamond, signaled that other of his company's rigs could be relocated, too.
"As a result of the uncertainties surrounding the offshore drilling moratorium, we are actively seeking international opportunities to keep our rigs fully employed," Dickerson said. "We greatly regret the loss of U.S. jobs that will result from this rig relocation."
It was unclear how many U.S. jobs could leave with the Ocean Endeavor, but typically more than 100 workers are on the rig at any given time, doing everything from drilling to cooking meals. Onshore, a network of businesses supplies the rigs with groceries, equipment, uniforms and drilling materials.
"It's not unusual for an energy service company to have 1,000 vendors that they buy from or purchase services from," noted Rep. Kevin Brady, R-The Woodlands. As a result, Brady said, the economic damage from the moratorium stretches far and wide.
Fearing for investment
Brady and other oil-patch lawmakers have been pressing President Barack Obama to end the six-month moratorium he imposed on 33 deep-water projects May 27 after the explosion of the Deepwater Horizon rig that was drilling a well for BP.
Obama said the ban was needed to allow time for new safety standards to be implemented and a commission to investigate the cause of the April 20 blowout at BP's Macondo well.
Although the administration on Thursday lost its second bid to keep the ban in place while it appeals a federal court's decision to strike down the moratorium, federal regulators plan to try again with a revised version soon.
Dan Pickering, a financial analyst with Tudor, Pickering Holt & Co. Securities, said the legal uncertainties surrounding the ban - and the administration's plan to issue a new, revised moratorium - ensure that no companies will resume deep-water drilling in U.S. waters anytime soon.
"Are you really going to spend $5 million … getting ready to drill a well that someone would then probably block you from drilling?" Pickering said.

Pickering added that prospects are high that a dozen rigs ultimately could leave the Gulf of Mexico because of the ban.
Brady said the rig owners are searching for revenue - even if it means relocating to get it.
"There are two types of rigs in the deep-water Gulf today: those that are leaving the country and those that want to, because with this moratorium hanging over their heads, they simply can't go back to work," Brady said. "I'm afraid this is the first of many rigs and many American jobs to leave the Gulf."
Once the rigs relocate, it could be a minimum of five to 10 years before they return, predicted Rep. Pete Olson, R-Sugar Land.
"We cannot afford to lose these jobs or the energy they provide," Olson said. "President Obama should allow this moratorium to remain lifted and let Americans get back to work."
During trading Friday, Diamond Offshore stock fell 86 cents - or 1.32 percent - to close at $64.40. It has fallen 29 percent from its closing price of $91.20 on April 20, the day the Deepwater Horizon exploded.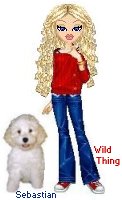 Wild Thing's comment.......
I don't blame these companies at all! I would do the exact same thing. This is NOT the America I grew up in, it has been taken over by a POS progressive marxist destroying all busineiss and he has not finished yet. He intends to destroy the oil business we have, crush the oil industry!

Car companies, banks, Wall Street and that horrible reform he did, drilling for oil you name it everything he touches he destroys. He is a terrorist in our White House!
Oil companies are making the correct calculation that Obama will stop at nothing to destroy them.
I despise Obama with every breath I take. His hate for our country, his hate for people that want to have honest jobs and make a better life, his hate for whites, his hate for oh man so many things. I really have had enough of his crap.

With or without the moratorium and with or without an injunction against the moratorium ALL drilling in the Gulf is ending for both shallow and deep water operations.
Drilling permits are simply being refused. Most of the new regulations are written so that determination of compliance is at the DISCRETION of the department of interior. They have their people scared to death and as a result they aren't signing off on any drilling permits.

Obama needs to be tried for treason.
WAKE UP !!!
Posted by Wild Thing at July 11, 2010 02:55 AM
---
Comments
obama's going to force Cap and Trade via attrition. Shutting down the oil production in the Gulf will drive the price of gasoline up way up. We will be almost totally dependent on Foreign oil or at their mercy.
This is a one way street down hill. Which will in turn drive the cost of doing business up plus higher taxes on the horizon, there won't be a spare dollar to be had.
Posted by: Mark at July 11, 2010 08:20 AM
---
Don't forget that Obama authorized Federal Funds to back George Soros' drilling project off the coast of South America.
Obama is nothing but a puppet who takeds his marching orders from the likes of Soros, Bill Ayres ,and other Marxist/Socialist idealogues.
Mark, you are right regarding the Cap and Trade situation. It will happen between the elections in November and the swearing in of the new congress in January.
Meanwhile the President will be checking out the Golf Courses in Maine.
Posted by: Sean at July 11, 2010 11:40 AM
---
The business killer. Any business, large or small, needs to have a certain amount of confidence in the future in order to plan their moves. That's why no one is hiring. The uncertainty of the future. Tax and regulation unknowns are depressing everything. And these rigs cost too much to not work. How much does it cost to move one of these behemoths halfway around the globe? This is not something they take lightly...or temporarily. They'll be gone for a long, long time. It's sad what's happening to our beloved country.
Posted by: Jim at July 11, 2010 04:20 PM
---
Absolutely insane!!! The notion that they will operate safer in foreign waters is a ludicrous joke, but it fits the Obama agenda, clearly environmental concerns are not as important as killing our economy.
You bet they are safer in foregn waters, platforms like Piper Alpha, Alexander Kielland -Ekofisk, Ixtoc 1, Nowruz Field and Fergana Valley, Uzbekistan, the whole world knows they are safer operations than the US, yeah tell that to my friends who died on the Piper Alpha and the Alexander Kielland platforms. Yes Mark, you are right.
Posted by: Jack at July 11, 2010 06:45 PM
---
Thanks everyone so very , very much.
I agree too about this happening will cause the pirce of gasoline way up thus cost of products etc. way up and on and on the things it will effect.
Posted by: Wild Thing at July 11, 2010 11:43 PM
---