« Brewer Seeks Dismissal of Obama Challenge to Immigration Law | Main | Al Sharpton Responds to Rangel Investigation »
July 28, 2010
Defense Officials Identified Two Sailors who Went Missing

Defense officials identified two Sailors who went missing after a 23 July incident in Afghanistan. Petty Officer Second Class Justin McNeley died following the incident. Petty Officer Third Class Jarod Newlove is still missing.
.

Missing U.S. sailor's remains found in Afghanistan
The remains of one of two U.S. sailors who went missing in Afghanistan last week have been found in the east of the country, the NATO-led force said on Tuesday, and troops were still searching for the second man.
The two men, serving with the U.S. Navy, went missing on Friday after failing to return in a vehicle they had taken from their compound in Kabul, the NATO-led International Security Assistance Force (ISAF) said on Saturday.
On Sunday, the Taliban said they were holding prisoner one of the two sailors who had strayed into territory controlled by the insurgents just south of the capital, and that the other had been killed.
For the first time on Tuesday, ISAF confirmed that one of the sailors was dead.
"Afghan and coalition forces recovered the remains of a missing ISAF service member Sunday in eastern Afghanistan after an extensive search," the alliance said in a statement.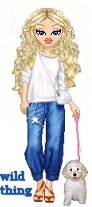 Wild Thing's comment.......
I hate this, I hate that any of our troops would have this happen to them.
Posted by Wild Thing at July 28, 2010 05:49 AM
---
Comments
I read another report where the Pentagon said, the Sailors were kidnapped. Are we fighting a war of are we not. They were not kidnapped they were taken prisoner they are now POW's. And should be dealt with accordingly, according to the Geneva Convention. ( as if that ever means anything) only America follows that route.)
How did we ever get to the point where our leaders are apologizing for America and we can't even fight a war, that they started.
Posted by: Mark at July 28, 2010 10:22 AM
---
Mark, thank you for sharing what you read on this horrible thing happening. I agree so much with what you said.
Posted by: Wild Thing at July 29, 2010 03:16 AM
---