« Pelosi Blocks Oil Spill Investigation~ Like I Said LOOK Into Obama and Enviros! | Main | Gibbs Takes on Rush Limbaugh ~ Gibbs=O, ElRushbo = WINS »
July 31, 2010
Computer Probems All Fixed Thanks To Awesome Local Computer Repair I Recommend!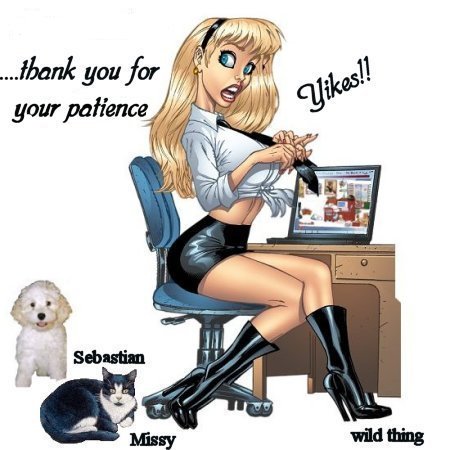 Phone: 941.739.3600
Your Mobile Computer Repair professionals! Servicing Manatee and Sarasota counties.
I have used this company for several years ever since we moved to Florida practically. They are so good, and I just want to recommend them . Their website above lists the cities on the West side of Florida that they cover.
Thank you everyone here at Theordore's World for your patience yesterday and I am sorry there were no postings.
All is back now and running great. I had to get a new modem.
Love you all
Wild Thing
Posted by Wild Thing at July 31, 2010 03:49 AM
---
Comments
Glad you have such a good computer repair service Chrissie. We worry a bit when we don't see a new posting.
Posted by: TomR, armed in Texas at July 31, 2010 11:10 AM
---
Ditto what Tom said, we do worry .
Posted by: Mark at July 31, 2010 11:48 AM
---
I'm glad it was only a computer problem and not something more. Good to see you back.
Posted by: BobF at July 31, 2010 03:08 PM
---
I too am glad you are back.
Posted by: MrHappy at July 31, 2010 03:18 PM
---
Thank you so much everyone.
(((((hug))))))
Posted by: Wild Thing at August 1, 2010 01:12 AM
---