« Megyn Kelly's Show ....The Connection Is Made - White House And New Black Panthers | Main | God Bless Sgt. James 'Eddie' Wright for Protecting Our Country!!! »
July 14, 2010
Bill O'Reilly interviews Zaki Baruti Who Called Kenneth Gladney an "Uncle Tom

Bill O'Reilly Interviews President Of The Universal African Peoples Organization Zaki Baruti - 07/13/10
Bill O'Reilly interviews Zaki Baruti, the man who called Kenneth Gladney an "Uncle Tom." Gladney, a black Tea Partier, was beaten by SEIU thugs after attending a Tea Party event.
Baruti said he has "no regrets" for calling Gladney an "Uncle Tom," and added that he believes, "Most people would agree with that terminology of Uncle Tom being applied to him."


.
On May 5th, 2010, the Missouri NAACP hosted a press conference and rally on behalf of Perry Molens and Elston McCowan, demanding the county prosecutor drop assault charges stemming from an attack outside Russ Carnahan's townhall in South St. Louis County on Health Care last August. Molens and McCowan were arrested after the staged Carnahan event in August after they beat, kicked and stomped on black vendor Kenneth Gladney. The two Russ Carnahan supporters and SEIU members also called Kenneth the n-word as they bashed him into the cement.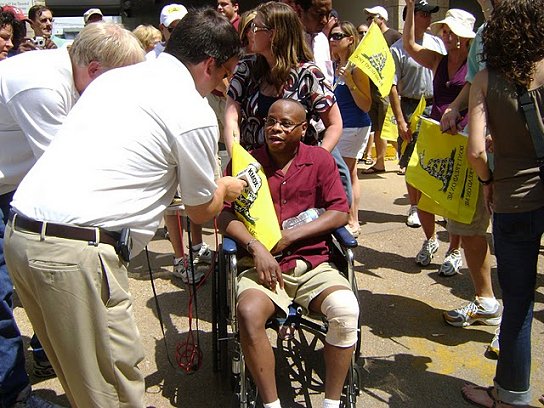 Kenneth Gladney - Beat up by SEIU members at a Tea Party Rally. He was also there selling "Don't Tread on Me!" flags.
Kenneth Gladney was beaten, kicked and called racist names by Russ Carnahan's SEIU supporters after a health care town hall meeting in August.
The national media and NAACP ignored the hate crime.
Gladney was beaten by several SEIU thugs after the meeting let out. He was working outside the town hall event selling flags and buttons when he was attacked.
Kenneth Gladney attended the protest against SEIU violence following his beatdown in St. Louis.
St. Louis County officials waited until November 25 to press charges. SEIU members Elston McCowan, 47, of St. Louis, and Perry Molens, 50, of De Soto, each were charged with assaulting a person and interfering with police. They are accused of scuffling with and injuring Kenneth Gladney, a vendor at the Carnahan health care town hall. The country pressed charges on 6 individuals.

Yesterday, the NAACP passed a resolution condemning the "racism" of the tea party movement. They did not pass a resolution condemning the SEIU thugs who beat up Kenneth Gladney, an African-American vendor at a tea party rally. We guess racism is in the eye of Eric Holder.

.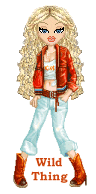 Wild Thing's comment.......
NAACP will not support Gladney because he has the wrong politics. It makes one wonder if the NAACP even realizes how it is being used to play a role against itself.
Under Obama, the country has become more racially divided than ever. Expect things to only worsen from here on out, because the rabble-rousers like the NAACP, the Panthers, Farrakhan, SEIU et al are going to cause more and more disturbances, and at some point all-out riots. Gird up your loins America, we're in for a bumpy ride for the remainder of this Obama tyrant's lousy regime.
Obama ran his campaign on his being a racist. He is the one that kept bringing it up. I hold Obama accountable for every racist thing done from the start of his campaign, now and in the future. Remember when Bill Clinton used the word fairytale and Obama went off on him saying it was a racist remark. I still don't understand how anyone can get racism out of saying that about a reference to " fairytale". Hell for what we know about Obama he should have been upset Bill Clinton was calling him GAY. LOL That is actually what I first thought when I heard it.
Posted by Wild Thing at July 14, 2010 07:40 AM
---
Comments
The NAACP is a purely racist organization. They use racist terms against any Blacks that don't toe the liberal agenda. It is kind of telling that Mr Gladney sold items promoting obama with no problem. But he was attacked by union members for selling anti-obama items at a Tea Party rally. It shows the unions and the NAACP don't believe in free speech.
Posted by: TomR,armed in Texas at July 14, 2010 10:06 AM
---
so he was selling buttons he didn't like so beat him up !!!!
Jim Crow era ... Hey wadda know southern DEMOCRATS !!!
Robert BYRD - Hey - a DEMOCRAT !!!
they have no logic !!!
Posted by: Tone Loc at July 14, 2010 12:06 PM
---
You'll notice the NAACP didn't pass a resolution condemning the New Black Panthers for their racism.
Posted by: BobF at July 14, 2010 10:55 PM
---
WildThing, check out page four on my Welsite, about Agent Orange,download it and use it if you want to.
your friend Edward Lee McIntosh USN/USNR/E4/BT3
Posted by: Big Mac at July 19, 2010 05:20 AM
---