« Evidence - Obama Stole Election Against Hillary Voter Intimidation And Fraud and HE WILL DO IT AGAIN AGAINST REPUBLICANS | Main | God Bless The People That Came To America LEGALLY !! »
July 12, 2010
Because Dems HATE Business Big and Small They Plan Attack Over GOP Meeting With Business Leaders

Congressional Democrats believe the House GOP plan to meet with business and trade lobbyists in the Capitol this week has provided them with yet another opening to attack Republicans for cozying up to big business.
The GOP plan calls for the top officials from the U.S. Chamber of Commerce, the National Federation of Independent Business, the National Association of Homebuilders and the National Association of Manufacturers to gather with leading House Republicans in the Capitol to help the GOP craft part of its America Speaking Out policy agenda.
House Minority Leader John Boehner (R-Ohio) and Rep. Peter Roskam (R-Ill.), the Republican tasked with forming the jobs portion of the GOP agenda document, are among those scheduled to attend the meeting.
After reports of the business and trade group meeting surfaced, Democrats predictably went on the attack — in a release, the DNC chided Republicans for holding a "Lobbyists Speaking Out" forum.
Republicans appeared to buckle somewhat from the latest round of pressure. Shortly after news first broke of their initiative, GOP leaders announced plans to livestream the meeting, rather than hold it behind closed doors.
In recent months, Democrats have been relentless in their attacks on Republicans for coordinating their efforts -- political and policy -- with business leaders.
The attacks began in earnest after a February Wall Street Journal story placed Boehner at a private dinner with a top Wall Street executive to discuss a return to days when Wall Street donated primarily to Republicans.
According to the Journal, Boehner told James Dimon, the chairman and chief executive of J.P. Morgan, that Republicans had stood up to President Barack Obama's attempts to rein in the financial industry, and expressed disappointment that Wall Street continued to donate money to Democratic campaigns.
After the article was published, Democratic aides immediately circulated a barrage of press releases about Boehner's reported meeting. One Democratic leadership aide acknowledged at the time that the Journal story provided Democrats with the perfect ammunition to begin a counter-assault on Republicans.
That counter-assault has since become one of the key pillars of the majority's communication efforts going into the pivotal midterm elections in November.

It has only been in recent weeks that Republicans have begun to fight back with just as much force and vitriol.
Although top Republicans, including Boehner and Minority Whip Eric Cantor (R-Va.), were furious with Rep. Joe Barton (R-Texas) for apologizing to BP, Boehner hasn't taken much other criticism lying down.
Instead of apologizing or backtracking from his comparison of the financial regulatory reform bill to "killing an ant with a nuclear weapon," Boehner dug in.
On Thursday, Boehner again defended himself from another chiding from President Barack Obama, who responded to a lackluster jobs report in part by calling out Republicans for blocking his economic agenda.
"On President Obama's watch, more than three million Americans have lost their jobs and unemployment is near 10 percent," Boehner said in a statement. "The American people continue to ask, where are the jobs? But the President keeps whining and indulging in childish partisan attacks. How out of touch can he get?"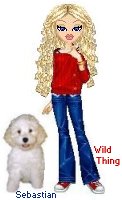 Wild Thing's comment.......

PLEASE REPUBLICANS do NOT weaken , just tell the democrats to go to hell and do what you know needs to be done. The hell with Obama and his people...they HATE business big and small.

Republicans should fire back and call the Democrats Un-American for standing AGAINST business, jobs, and prosperity.

Posted by Wild Thing at July 12, 2010 03:47 AM
---
Comments
Business large and small is the motor that drives the American economy. Govt., especially Dems, wants to punish business just for existing. The corporate tax is a business killer. The American corporate tax is one of the highest in the world and drives American business and jobs overseas. This tax has been in place through numerous administrations and congresses and over the decades you can see how it has affected us. Most of what we buy is now made outside the US. We need to lower the corporate tax to less than 10% to get jobs back in America.
Posted by: TomR,armed in Texas at July 12, 2010 11:44 AM
---