« More Radical Communist Friends Of Obama, This One To Head Medicare & Medicaid | Main | A Humble Act of Patriotism: Homeless Man Saves Fallen American Flag...Thank you Sir! »
July 08, 2010
Airline Loses Luggage of Israeli Security Detail; 4 Guns Missing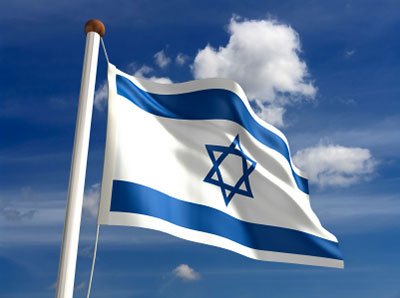 '''

Airline Loses Luggage of Israeli Security Detail; 4 Guns Missing (Bags lost at JFK; turn up in LA)
American Airlines in New York lost luggage belonging to Israeli security officials traveling to the US for Prime Minister Netanyahu's visit. When the luggage was discovered in Los Angeles 4 Glock 9 mm handguns were missing.
American Airlines workers at John F. Kennedy Airport apparently lost luggage belonging to security officials for Israeli Prime Minister Benjamin Netanyahu, officials said Tuesday.
The lost suitcase -- with weapons inside -- was eventually discovered in Los Angeles. Four Glock 9 mm handguns that were in the bag are now missing and police officials say they believe they were stolen.
The bag was supposed to have been on the flight from JFK to Washington DC where additional Israeli security officers were being assigned to help with the Israeli leader's visit with President Obama at the White House.
Port Authority police at JFK are now investigating whether the guns were stolen in New York or after the errant bag arrived in Los Angeles, a PA spokesman said.

Officials said security protocols require travelers with handguns to pack the weapons and send them via checked luggage.
One source said the bag was inspected by Transportation Security Administration screeners who put a seal over the bag at Kennedy Airport, clearing the weapons for shipment to Washington.
A spokesman for the Israeli Consulate referred all calls about the lost bag and the missing handguns to American Airlines.
"When you have a situation related to security, we allow the appropriate law enforcement agencies to handle the situation and we refrain from commenting publicly, so that we don't hamper an investigation," said Tim Wagner, a spokesman for American Airlines.

American spokesman Tim Wagner declined to comment on what he called "a potential security incident." The TSA declined to comment, citing an ongoing investigation. Officials at the Israeli Embassy in Washington deferred comment to U.S. law-enforcement agencies investigating the incident and to American. A spokesman for the Port Authority police declined to comment.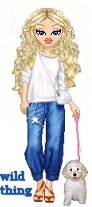 Wild Thing's comment.......
First imo there is no way the Israeli security would turn over all their weapons, just my opinion. They know BiBi is in danger and are there to protect him. I'm just thinking that if the supposedly secure airport can't even assure foreign dignitaries that there security personnel can transport their weapons then we have a problem. The Israelis I've met don't tend to take foreign travel very lightly when it comes to the matter of security.

Why AA and not El Al? Very odd that Israeli security officials were on AA and not El Al – the most secure airline in the world – and Israel's national carrier.
Why check weapons, wouldn't you think people on security detail of an ally's Prime Minister would get some sort of clearance to board with their weapons?
Wouldn't one think AA, knowing they had security detail of a ally who'd checked a bag with weapons would have taken extra care of that bag?
This is really strange or careless of everyone.
Just saw this to add to the information:
Netanyahu flew on a chartered El Al plane
EXTRA security flew on AA, which is ridiculous. They should have flown El Al too.
According to Carl on Israel Matzav (http://israelmatzav.blogspot.com/2010/07/israeli-securitys-handguns-stolen-on.html#links):
"There was a need for extra security for Prime Minister Netanyahu in Washington on Tuesday. So a security detail was flown down from New York on American Airlines (it may have been American Eagle from what I know of how they work). The security detail had four Glock 9mm handguns in a suitcase that was sealed with a TSA inspection sticker. I don't know what the sticker said, but it may have advertised that there were weapons inside. Along the way, the bag with the weapons ended up in Los Angeles, and the weapons are gone."
Posted by Wild Thing at July 8, 2010 04:50 AM
---
Comments
That is still incredibly stupid. These were Israeli Security, they should have been allowed to maintain possession of their weapons. If all else failed, diplomatic pouch.
Insanity runs rampant!
Posted by: cmblake6 at July 8, 2010 05:45 AM
---
As I read the article, every point you made was exactly what I was thinking.
Posted by: BobF at July 8, 2010 09:16 AM
---
Those guns were stolen in either New York or Washington by baggage handlers. The seal advertised that something important was in the bag. Then they loaded the bags on a different plane to confuse the issue, All in all, much stupidity on American Airlines part. I wonder if our own FBI or CIA people also have to check and baggage their weapons. Common sense says it would be better if these people were armed aboard the aircraft.
Posted by: TomR,armed in Texas at July 8, 2010 09:16 AM
---
The left/libtard bureaucrats who run TSA designed the leave-suitcases-unlocked-with-weapons-in-them-policy to be like that to make flying with guns more trouble than it's worth. Thank you, you anti-gun idiots.
Posted by: Anonymous at July 8, 2010 11:15 AM
---
That's odd that the Prime Ministers Security detail would fly on a separate plane. Even extra why didn't they make provisions ahead of time. That's not Israeli like. They are always pro active in security matters. This doesn't make sense.

Posted by: Mark at July 8, 2010 07:33 PM
---