« Mexico Opens California Office to Provide ID For Illegals | Main | Liberals, New Age Slave Masters by Colonel Bob Pappas, USMC, Retired »
June 06, 2010
White House ...Dep. National Security Adviser John Brennan...Linked To Flotilla Organizers
White House linked to flotilla organizers
Israel official ties president's adviser to controversial 'Free Gaza Movement'

A top adviser to President Obama is the contact person within the White House for communications with the Free Gaza Movement over plans to challenge Israel's blockade of the terrorist Hamas-controlled Gaza Strip, according to a reputable source close to the Netanyahu government.
The source, a career official whose reliability was established through his tips for the book, "Why Israel Can't Wait," identified John O. Brennan, deputy national security adviser for homeland security and counterterrorism, as the contact.
The allegation raises the bizarre possibility that the Free Gaza Movement's flotilla action in the Mediterranean was being coordinated with the White House, something that would align with a shift in U.S. policy toward Israel being debated within the Obama administration.
Mike Hammer, a National Security Council spokesman, told WND flatly the report "is not true."
"John Brennan is quite busy in his job as the president's counterterrorism and homeland security adviser, relentlessly working to keep the country safe," Hammer said in a e-mail to WND. "The administration has others who are responsible for our Middle East policy. So, again, not true."
However, Brennan's activities in his "counterterrorism" work have involved him in situations with domestic groups known to have ties to Middle East terrorism.
WND previously has reported that Brennan participated in a meeting with Muslim law students, facilitated by the Islamic Society of North America, a group that was named an unindicted co-conspirator in a case where the founders of the Holy Land Foundation of Texas were given life sentences "for funneling $12 million" to Hamas, the group currently in political control of Gaza.
WND further reported that at a meeting with Muslim law students at New York University, Brennan declared himself a "citizen of the world" who believed the United States government should never engage in "profiling" in pursuit of national security.
The New York Times reported this week that the Obama administration's policy toward Israel was changing in a re-evaluation that now considers Israel's blockade of Gaza to be untenable. But Israel's Prime Minister Netanyahu insisted in a special press conference in his office Thursday that "Israel will not apologize for defending itself," which strongly suggested Israel fully intends to continue its blockade.
Brennan tilts toward Islam
In a speech delivered Aug. 9, 2009, to the Center for Strategic and International Studies, and archived on the White House website, Brennan commented that using "a legitimate term, 'jihad,' meaning to purify oneself or to wage a holy struggle for a moral goal" to describe terrorists "risks reinforcing the idea that the United States is somehow at war with Islam itself."
In reporting on Brennan's speech to the CSIS, WND noted his specific advice regarding the Middle East, namely, that U.S. foreign policy should encourage greater assimilation of the Hezbollah terrorist organization into the Lebanese government.
WND noted that in a July 2008 article in The Annals, a publication of the American Academy of Political and Social Sciences, Brennan argued it "would not be foolhardy, however, for the United States to tolerate, and even to encourage, greater assimilation of Hezbollah into Lebanon's political system, a process that is subject to Iranian influence."
Continued Brennan: "Hezbollah is already represented in the Lebanese parliament and its members have previously served in the Lebanese cabinet, reflections of Hezbollah's interest in shaping Lebanon's political future from within government institutions. This involvement is a far cry from Hezbollah's genesis as solely a terrorist organization dedicated to murder, kidnapping and violence."
At the August 2009 press conference for the CSIS, Brennan declared, "Hezbollah started out as purely a terrorist organization back in the early '80s and has evolved significantly over time. And now it has members of parliament, in the cabinet; there are lawyers, doctors, others who are part of the Hezbollah organization."
Middle Eastern terrorist groups like Hamas and Hezbollah frequently maintain civilian units of doctors and lawyers so as to emphasize their outreach with local politicians and increase their political acceptance in the international arena.
Conceivably, the Istanbul-based Foundation for Human Rights and Freedoms and Humanitarian Relief, better known by the Turkish acronym IHH, would fit Brennan's definition of the charitable side of organizations such as Hezbollah, despite IHH's ties to al-Qaida that have been documented by experts such as former investigating judge Jean-Louis Bruguiere, who led the French judiciary's counter-terrorism unit for nearly two decades before retiring in 2007.
The IHH, in fact, is not included on the U.S. State Department's current list of 45 groups designated as foreign terrorist organizations. Both Hezbollah and Hamas are listed.
In his speech to the New York University law school students posted on YouTube by the White House, Brennan included a lengthy statement in Arabic that he did not translate for his English-speaking audience.
Dep. National Security Adviser John Brennan: Calls Jerusalem 'al Quds'
Noting that he spent time spent as an undergraduate with the American University in Cairo during the 1970s, Brennan proceeded to use only the Arabic name "Al Quds" when referring to Jerusalem, commenting that during his 25 years in government he spent considerable time in the Middle East, as a political officer with the State Department and as a CIA station chief in Saudi Arabia.
"In Saudi Arabia, I saw how our Saudi partners fulfilled their duty as custodians of the two holy mosques in Mecca and Medina," he said. "I marveled at the majesty of the hajj and the devotion of those who fulfilled their duty as Muslims of making that pilgrimage."
.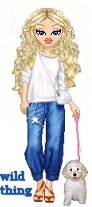 Wild Thing's comment........

Brennan was the man running the security company that breached candidates passport files during the presidential election.
http://www.cnn.com/2008/POLITICS/03/22/passport.files/index.html
Personally I can't help but wonder if some of the terrorists entering America by legal means may be a result of Brennan's activities.
There was also the news that Obama's associatates Ayers, Ayers wife Dohrn helped organize flotilla group.
Obama Fund raiser Jodie Evans of Code Pink along with them.
So I would say the WH can deny it all day long, but there is very much a connection from Obama, his admin, his associates to the Flotilla organizers.

....Thank you Mark for sending this to me.


Mark
3rd Mar.Div. 1st Battalion 9th Marine Regiment
1/9 Marines aka The Walking Dead
VN 66-67


Posted by Wild Thing at June 6, 2010 05:45 AM
---
Comments
We are in trouble in this country. The enemy is not at the gates, they're inside the gates. More and more people are waking up. We all need to resist this bunch of communists and take this country back. The Democrat Party won't survive this takeover by the CPUSA. The two are synonymous.
Posted by: Jim at June 6, 2010 11:09 AM
---
Jim well said, thank you so much.
Posted by: Wild Thing at June 6, 2010 03:10 PM
---
Posted by: Norm at June 12, 2010 02:51 PM
---